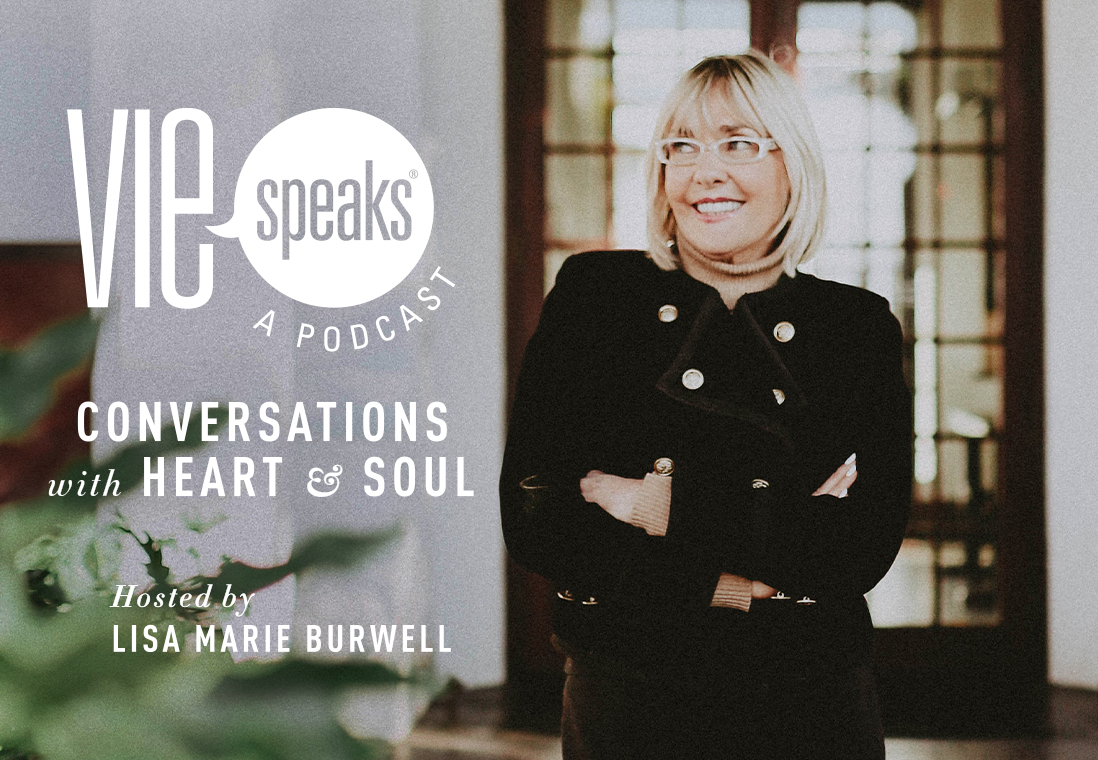 VIE Speaks: Conversations with Heart & Soul Podcast – Season One
Like the days of fireside chats and radio dramas, listening to entertainment has become cool again. If you're into educational topics, motivational speaking, science fiction, celebrities, movies and TV, or literally anything else, there's probably a podcast about it—and listening is free for most of them. In 2020, The Idea Boutique—creators of VIE magazine—embarked on a new adventure to make VIE Speaks: Conversations with Heart & Soul. This podcast series features our CEO/president and VIE editor-in-chief, Lisa Marie Burwell, hosting guests at VIE HQ and chatting about various topics. Each guest is an expert in his or her field, and each conversation is an entirely unscripted look into a different brilliant and beautiful mind.
The series kicked off with Laurie Hood, a nationally renowned animal rights activist and founder of Alaqua Animal Refuge—a one-hundred-acre no-kill animal sanctuary in Freeport, Florida. Other guests include fashion CEO Brittney Kelley of Tribe Kelley, film and TV host Shane Reynolds and his wife, photographer Romona Robbins Reynolds, fitness expert Zoltan Nagy, members of the VIE creative team, artist Nathan Alan Yoakum, Seaside Repertory Theater director Brook Stetler, wounded warrior-turned-endurance athlete Geoff Speyrer, and Seaside®, Florida, founder and visionary Robert S. Davis.
VIE Speaks began as a live speaker series in 2014, and this podcast is an extension of that, bringing together insightful artists, entrepreneurs, philanthropists, and more to share their thoughts and stories.
Watch or listen to all episodes of VIE Speaks here or subscribe on your favorite listening platform!