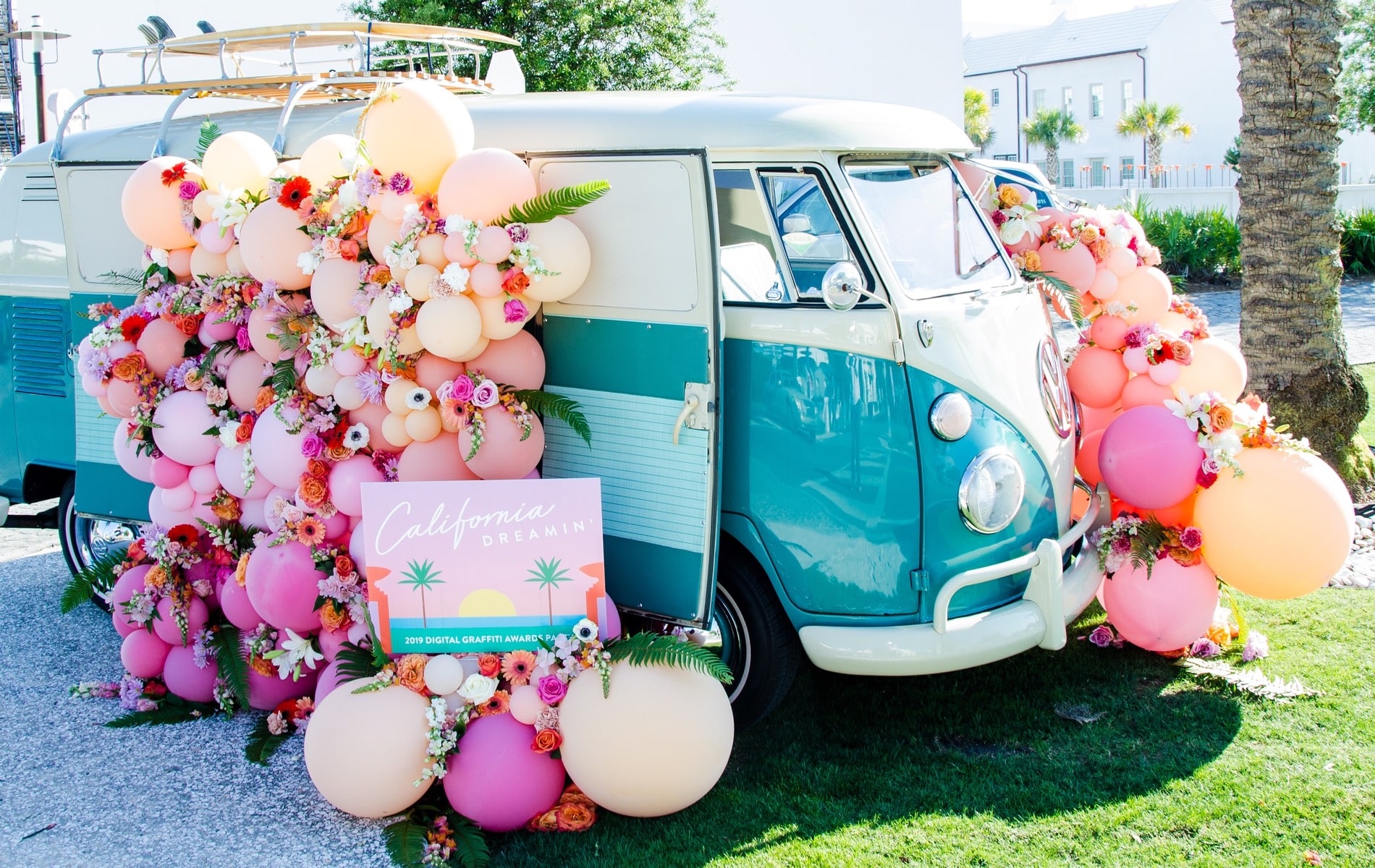 A Look Back at 2019
With the year coming to a close and a new decade almost upon us, we couldn't help but reminisce on the incredible projects we've had the privilege of curating and the milestones we've achieved. It was indeed a year of growth and excitement for us here at The Idea Boutique! We want to thank all of our clients, partners, and friends who helped make it happen. In honor of the company's twenty-sixth year in business, join us as we take a look back on 19 of our favorite projects from 2019.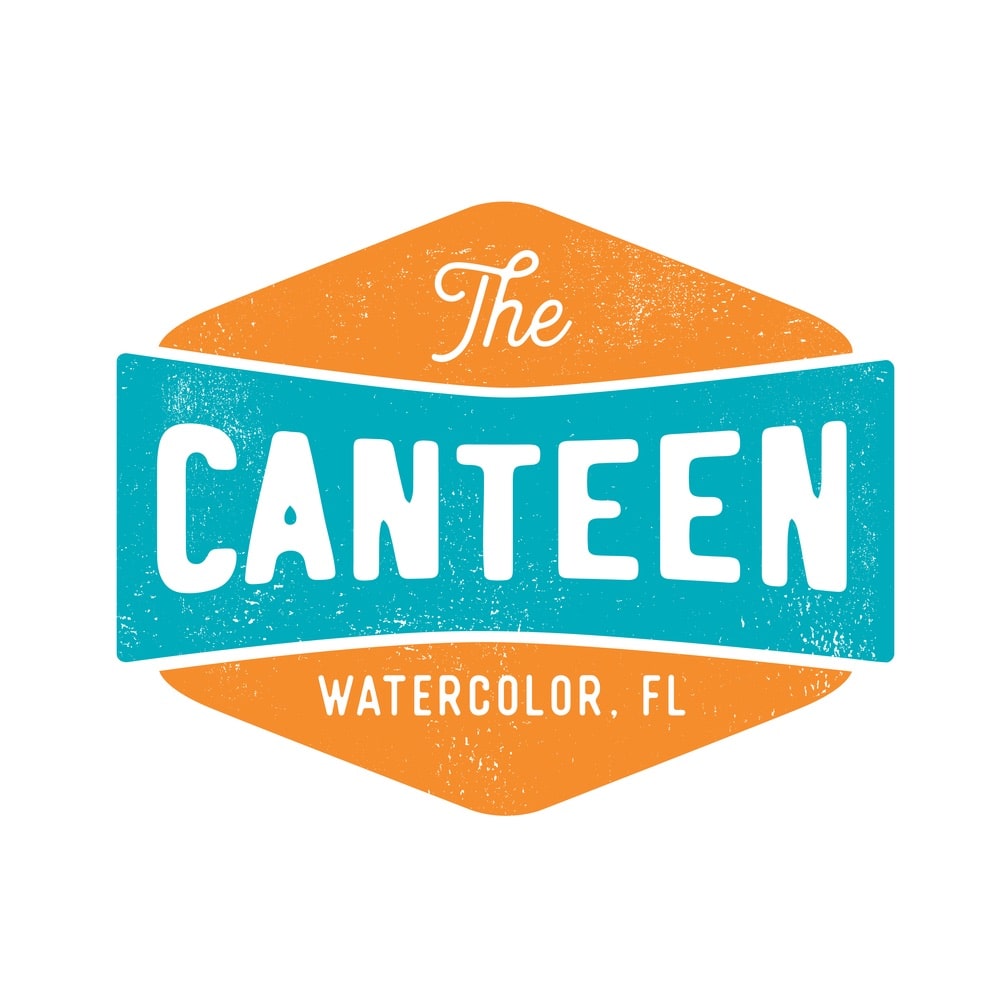 1. The Canteen
This "kids club" style retreat in the heart of WaterColor, Florida, was designed to merge with the beautiful natural setting of South Walton—pine trees, rustic pathways, and coastal wildlife. Camp WaterColor has undergone a renovation to include an expanded pool, pool deck, lazy river, and other amenities that are both kid- and adult-friendly. Following that expansion, St. Joe Club & Resorts hired the team at The Idea Boutique to help with branding and design of that new casual walk-up cafe, The Canteen! The Idea Boutique developed a brand in true summer camp style, including the name, logo, signage, and menu. The Canteen is the go-to spot to relax, cool off, and have a bite to eat with the family.
Click here to learn more about our work with St. Joe Club and Resorts on The Canteen.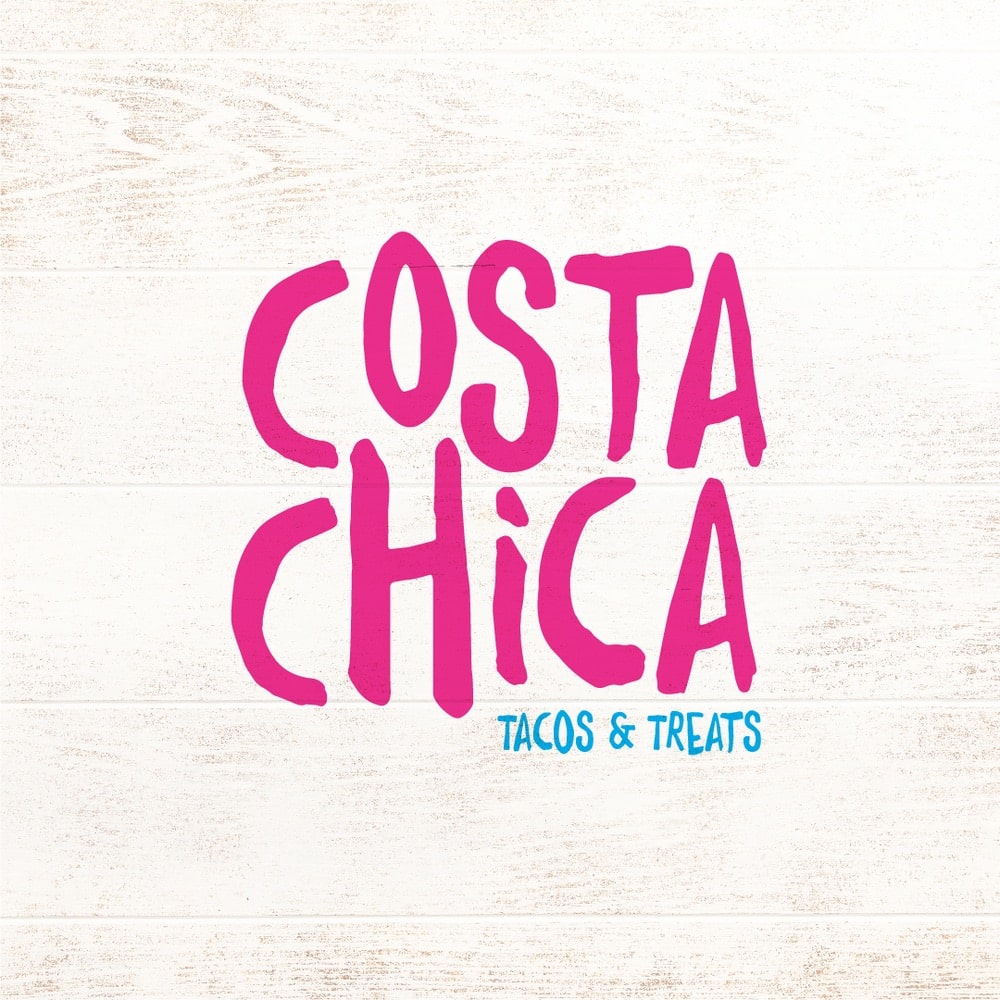 2. Costa Chica
The Clubs by JOE approached The Idea Boutique in the spring of 2018 with the news that a brand-new dining space would be coming to the prestigious WaterSound Beach Club, and we were excited to dive in on a new branding project. After many ideas and different restaurant concepts, Costa Chica was born. Inspired by the bright colors and authentic cuisine of Mexico and the laid-back beach lifestyle found along Scenic Highway 30-A in Northwest Florida, Costa Chica is a casual poolside eatery with a walk-up counter, patio seating, and an adjacent full bar. Our design team explored a variety of logo concepts, and turquoise, magenta, sunny yellow, and lime green became the colorful palette that also inspired a range of T-shirt designs we loved creating. The menu designs for Costa Chica also include a branded look that follows the final logo design, with rustic-yet-playful Mexican-inspired type and design elements.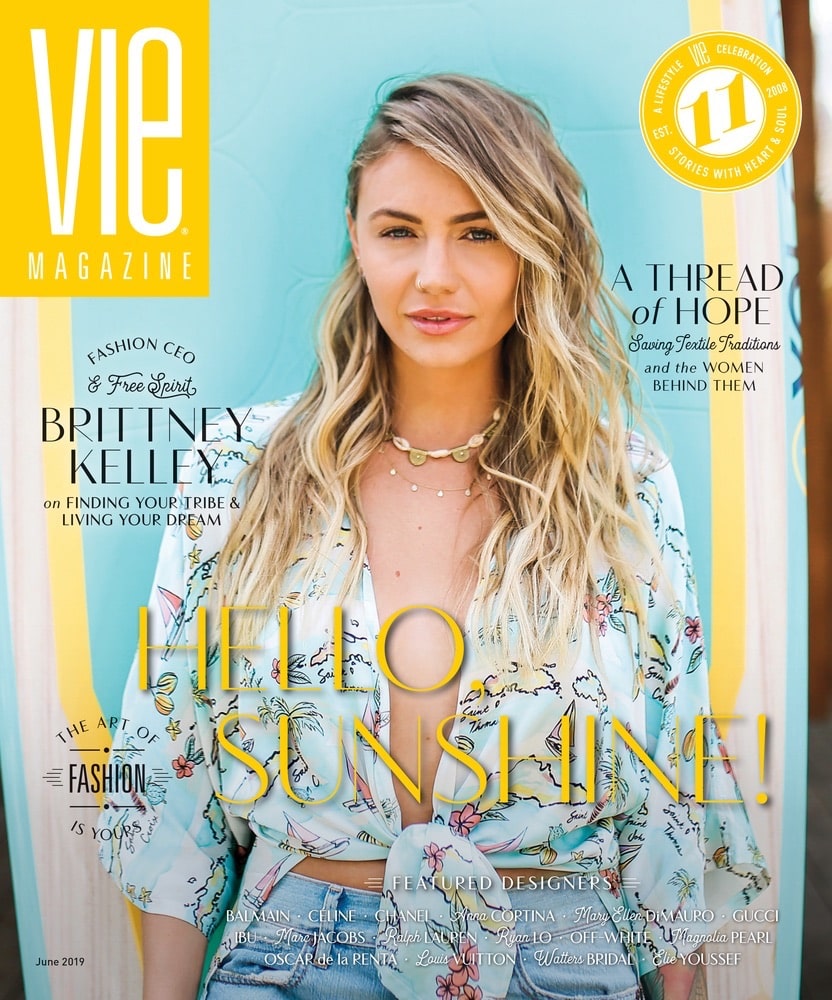 3. Tribe Kelley Photo Shoot
VIE magazine had the honor of photographing entrepreneur and fashion designer Brittney Kelley of Tribe Kelley and her tribe in her storefront, Tribe Kelley Surf Post in Grayton Beach, Florida, to be on the cover of VIE's June 2019 Fashion Edit.
There isn't one way to dress to be "in style" anymore—it's all about finding what you like and going for it! Our cover girl thoroughly embodies that philosophy. She began creating and altering clothing and accessories in high school and college, and she ran an Etsy shop online as her first business. After she met Brian Kelley of Florida Georgia Line and the two got hitched, they realized their shared desire to support sustainable fashion made in the US was the perfect basis for a new business. Tribe Kelley, their lifestyle and clothing brand, now has store locations in Nashville and Grayton Beach, Florida, with the potential to spread across the country—or the globe—and build a tribe of like-minded fans and friends through fashion!
Click here to read about Brittney Cole of Tribe Kelley in VIE's June 2019 Fashion Edit feature story.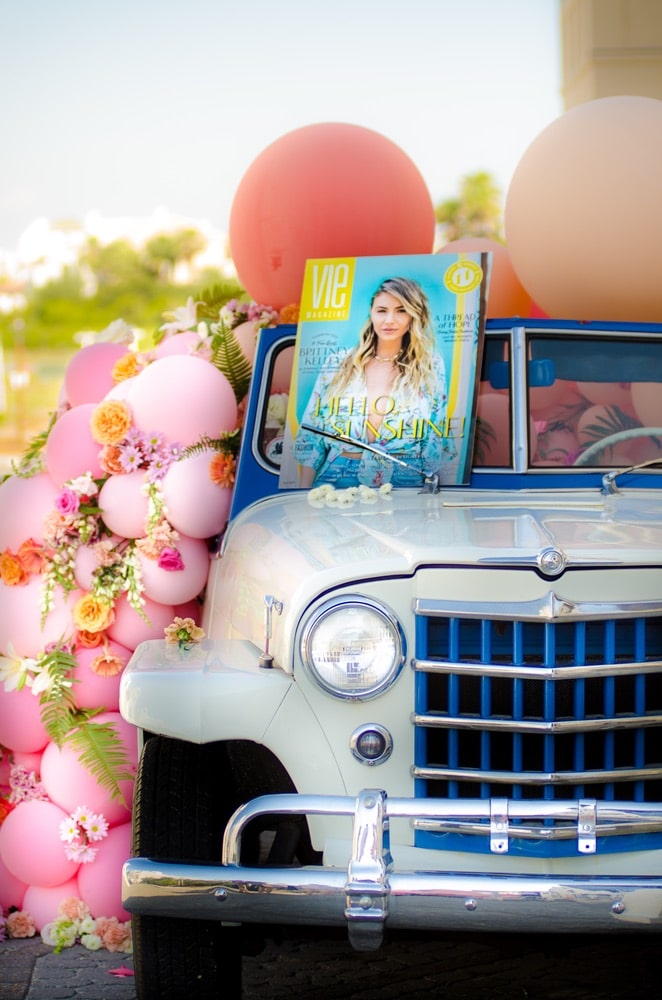 4. VIE + DG – California Dreamin' Awards Party
In Digital Graffiti's twelfth year, the community of Alys Beach, Florida, along Scenic Highway 30-A welcomed digital creatives, filmmakers, designers, and lovers of art, technology, and design for its one-of-a-kind projection art festival. To kickoff Illuminated+, VIE magazine had the privilege of hosting the Digital Graffiti Awards Party for the third consecutive year. The theme was California Dreamin', with Coachella vibes, signature cocktails, flowers, balloons, and much more happening on the beautiful Gulf Green. The VIE pink carpet was rolled out as we welcomed guests and visiting artists from around the world, and the party culminated in the announcement of the DG 2019 winners. As the creators and publishers of VIE, our The Idea Boutique team planned, marketed, and carried out the event.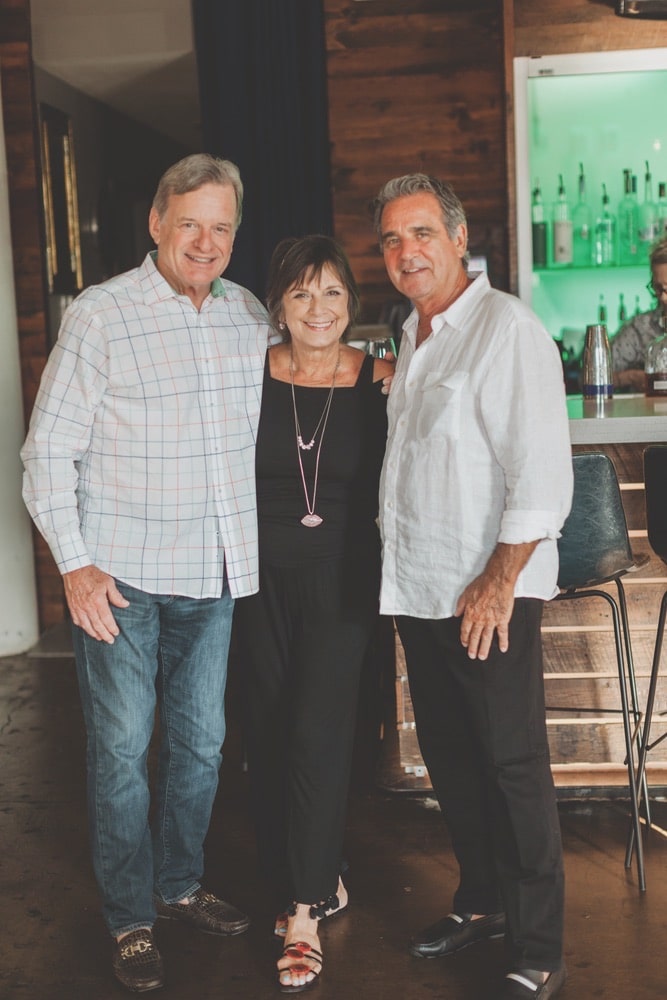 5. VIE's Stories with Heart and Soul Tour – Dallas, Texas
As founder/editor-in-chief Lisa Burwell and the VIE team began the 2019 leg of the Stories with Heart & Soul Tour, Dallas was everything we hoped it would be and more! On June 13 in the Chef's Palette dining room at the CANVAS Hotel Dallas, we enjoyed a lovely meet and greet with fifty guests that included VIP business leaders from the Dallas-Fort Worth area and VIE's brand alliance partners. What a great way to get to know people better and grow VIE's footprint and distribution while on our national tour! Guests mixed and mingled as we celebrated VIE's 2019 Dallas-Fort Worth travel guide and the July Artist Issue. Special thanks go out to all who joined us that evening and to the CANVAS staff for their warm hospitality!
To learn more about our Dallas meet-and-greet, click here.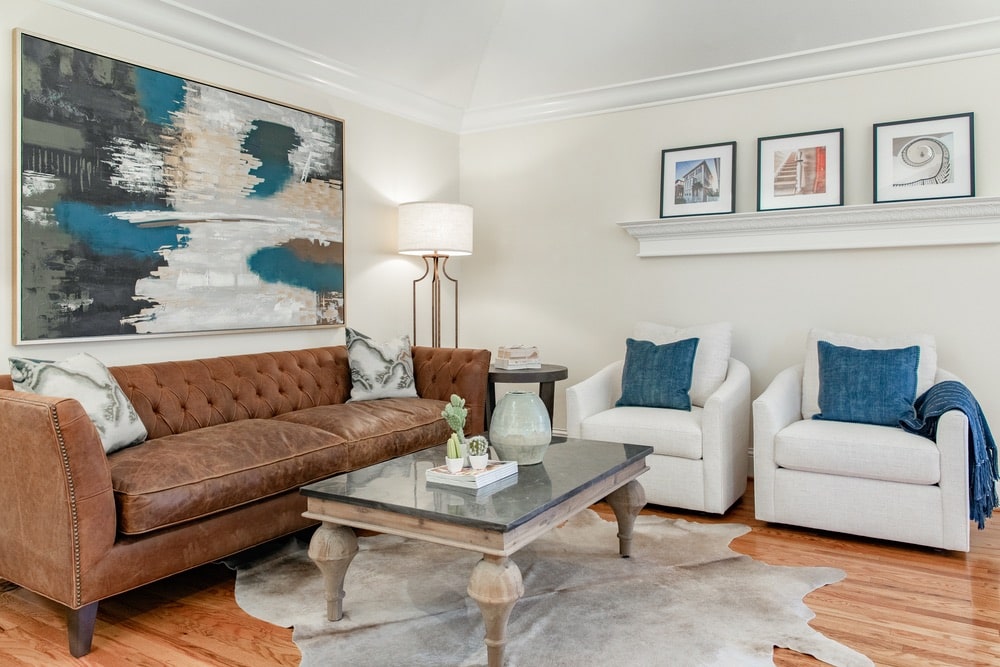 6. E. F. San Juan Showroom
The Idea Boutique has had the privilege of being the agency of record for E. F. San Juan custom moulding and millwork firm in Youngstown, Florida, for the past year and a half. When Hurricane Michael devastated their facilities in October of 2018, their workshop, warehouses, and offices were compromised. With a newly updated office, the team at E. F. San Juan also wanted to create a lounge space in their showroom where their clients could sit to discuss upcoming projects. The Idea Boutique teamed up with our other clients at Lovelace Interiors to design a new seating area for precisely that purpose! It features a comfortable sofa and chairs, a large coffee table that is perfect for rolling out blueprints, and some homey touches with lighting and wall decor that brings warmth to the space, which was previously a blank slate. We love how it turned out, and also arranged a photo shoot so EFSJ and Lovelace Interiors can show it off!
Read more about our work with E. F. San Juan here.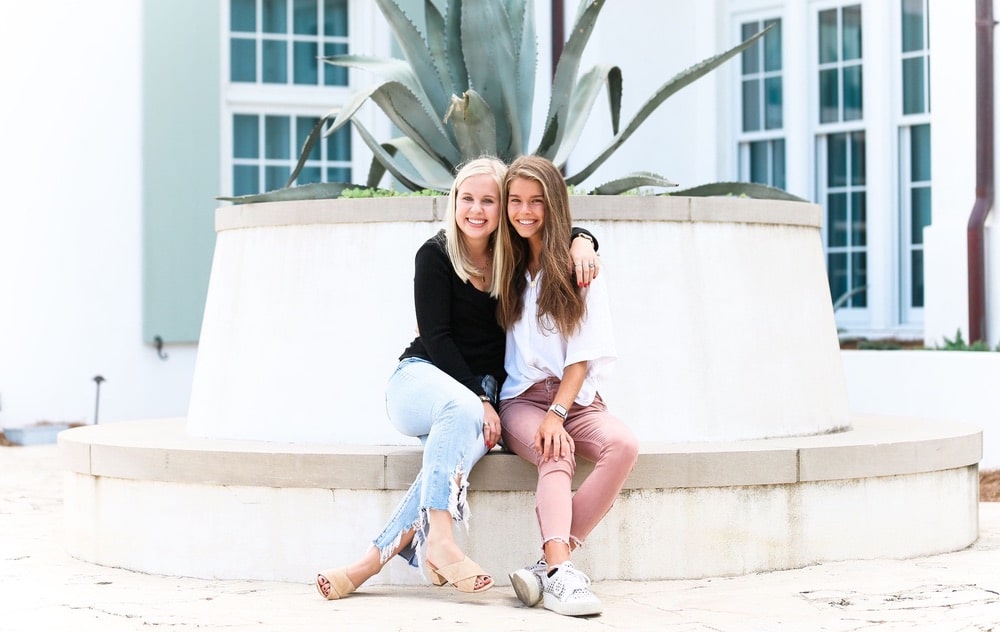 7. Bright Star Mentorship Program
This summer, Cornerstone Marketing and Advertising, Inc. announced the launch of its Bright Star Mentorship Program. As the parent company of the 26-year-old branding and marketing firm, The Idea Boutique, and the owner and publisher of VIE, the company's culture has always included fostering and growing the next generation as part of its ethos and mission. "The Bright Star Mentorship Program is designed to be an elevated experience from a typical internship in that more training, teaching, and equipping by our staff is conducted with each student so that it acts as a real-life learning incubator," says Lisa Burwell, president/CEO of Cornerstone Marketing and Advertising, Inc. Assisting on photo shoots, writing stories, planning and attending events, learning digital marketing platforms, and observing meetings are just some of the hands-on experience the students amassed during this hands-on mentorship program.
We were so honored to welcome Hatten Huff and Olivia Manthey to our team for the summer and are so excited to see how their careers flourish!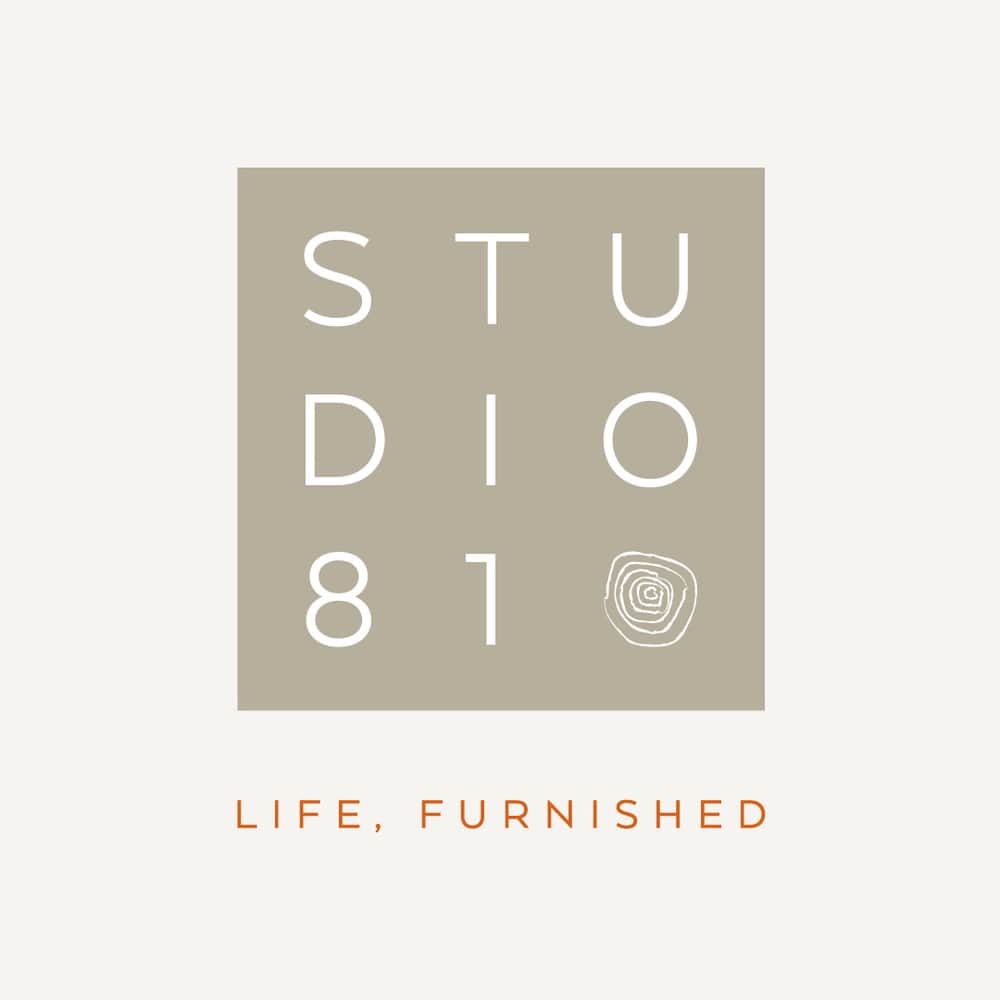 8. Studio 81
Cofounders James and Katie Flannery engaged The Idea Boutique to help with a redesign of their company's brand in the spring of 2019, and we loved working on this project for clients who value attention to detail and craftsmanship as much as we do! Just like the ancient trees of Ireland, where they live and work, Studio 81's custom-made wood furnishings and home products are made to stand the test of time. The Flannerys have a history of working in the luxury yacht furnishing business, which has given them the industry wisdom to know how to treat wood products so they will weather all the elements. This sense of strength, longevity, and artisanal value will carry throughout the branding of Studio 81 with its logo mark that can be converted into a hot wood stamp or etching to be branded into its products. Creating a strong brand identity will carry throughout the company's merchandise, signage, online presence (website, social media, etc.), and any branded materials such as business cards, product tags, brochures, or informational cards.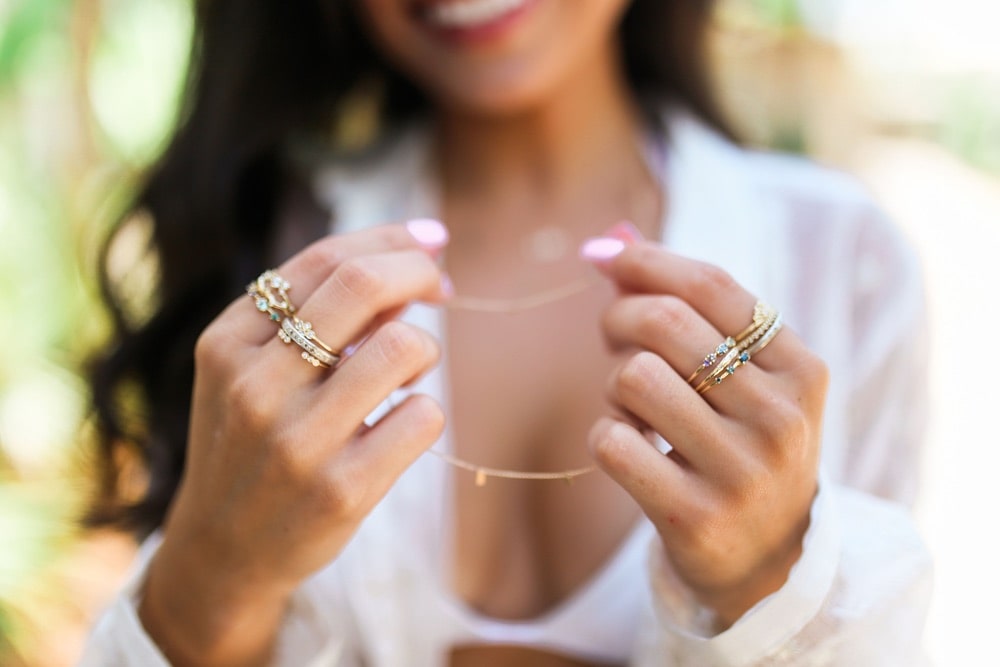 9. The Jewel Photo Shoot
Our longtime client and friend, Lisa Peters, owner of The Jewel in Miramar Beach, Florida, engaged The Idea Boutique team to create a new photo shoot this summer that would highlight some of the incredible jewelry found in her store. Working with photographer Brenna Kneiss and models Isabel and Kelsey, our team curated a shoot that would show the beauty and versatility of pieces found at The Jewel. The photos have been used for advertising, social media, and other projects throughout the year.
Click here to learn more about our work with The Jewel.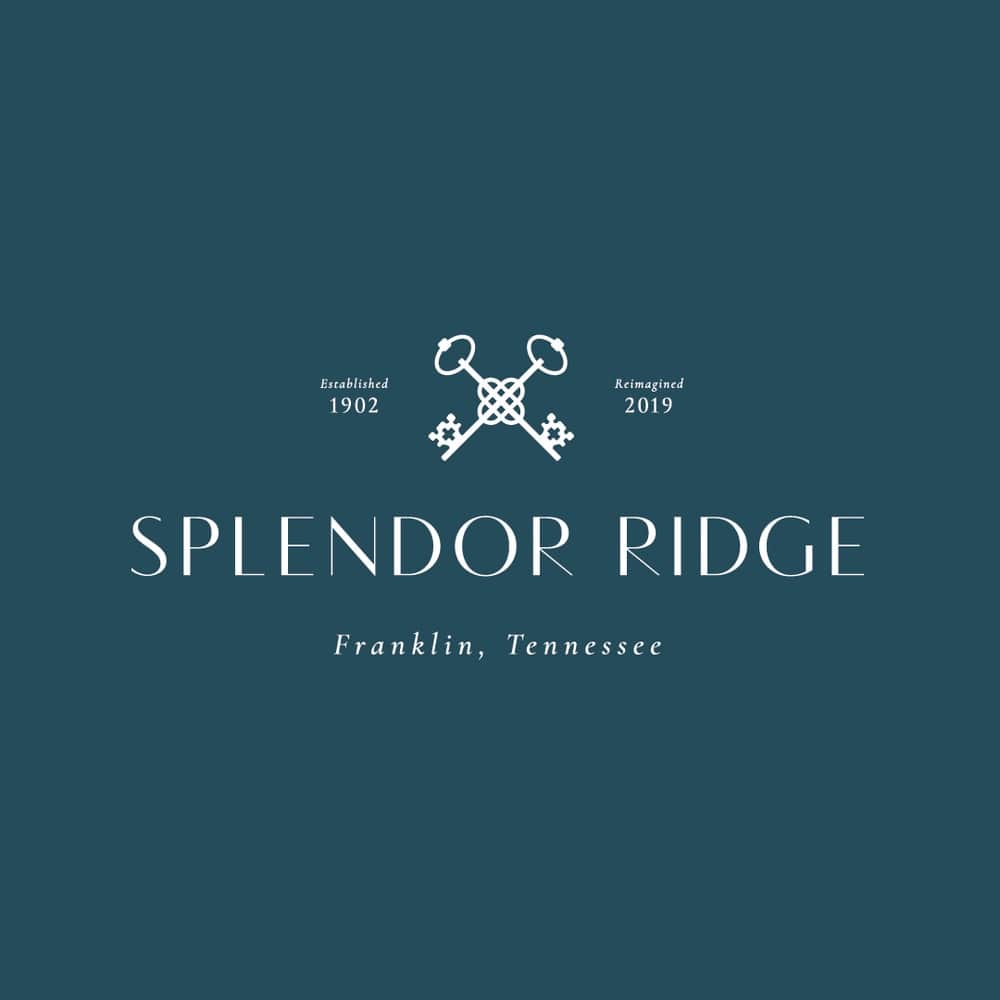 10. Splendor Ridge
Property owner and developer Amy Smith Heinz approached The Idea Boutique team in the spring of 2019 to create the branding and marketing materials for a new residential community in the charming town of Franklin, Tennessee, about twenty miles outside of Nashville. Like Amy, we were inspired by the history and beauty of Franklin, Tennessee. With a mix of architecture taking cues from classic Southern vernacular and more modern amenities, the look and feel of the community will be inviting and familiar yet unlike anything else in the area. After meeting with Amy and sharing brainstorming charettes, we began to work on the logo and overall brand story for the new community. We began exploring a range of logo marks and type treatments using classic elements that we believe fit the timeless and sophisticated personality of the brand. These elements will be used for signage at the community's entrance, marketing materials for prospective homeowners, the Splendor Ridge website, print advertising, and more.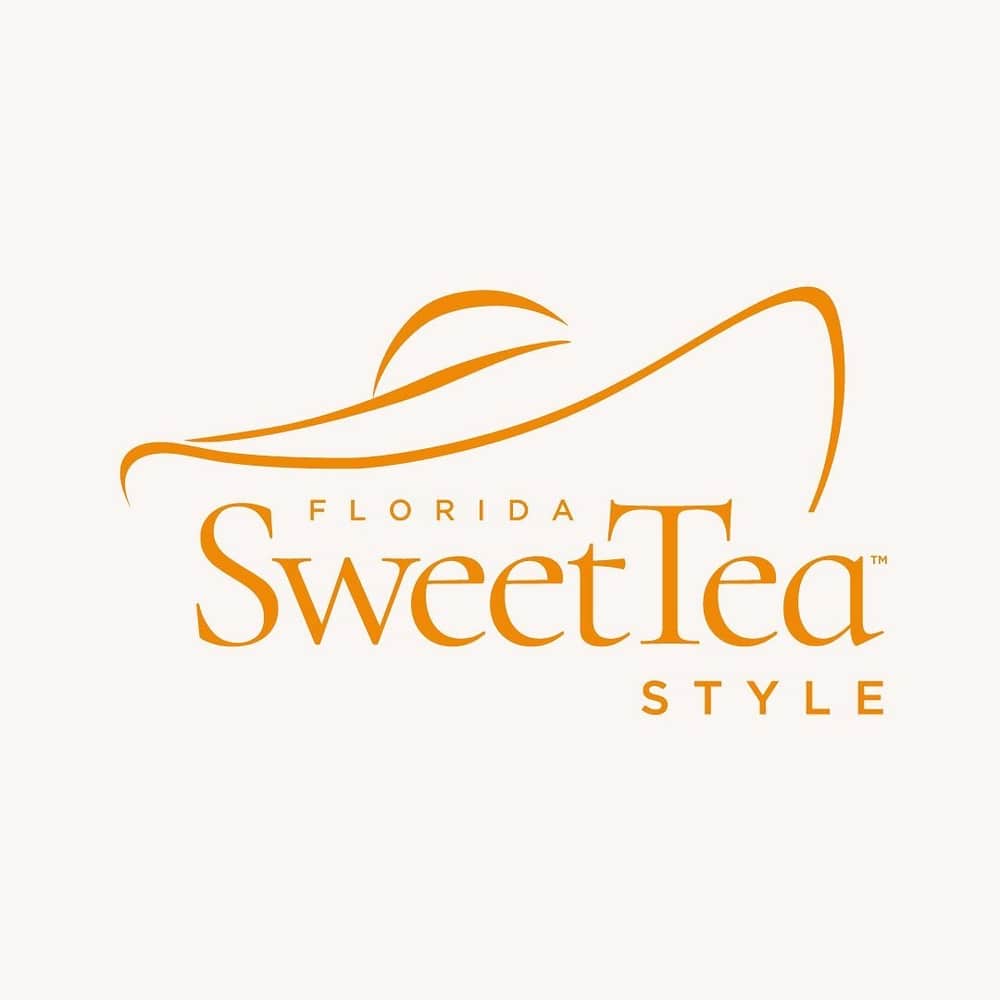 11. Florida SweetTea Style
The WaterColor Store has been known as a staple retailer in the WaterColor Town Center for nearly two decades, selling official WaterColor branded souvenir merchandise. Now managed by St. Joe Club & Resorts, a fresh new look with a Southern lifestyle feel was created for the store's interior. St. Joe Club & Resorts enlisted the help of The Idea Boutique to create a new name, brand, and logo for this lifestyle store called Florida SweetTea Style. It's dually branded along with The WaterColor Store with the intent for future expansion of Florida SweetTea Style to various locations that are managed by St. Joe Club & Resorts, such as WaterSound Beach. The new Florida SweetTea Style logo embodies the Southern beach lifestyle with a large-brimmed sun hat. The bright orange color brings out the bright, sunny hues of life along the coast. An indoor wall sign and an exterior hanging sign were designed and ordered by The Idea Boutique to fit within the WaterColor community standards and represent the quality brand of Florida SweetTea Style.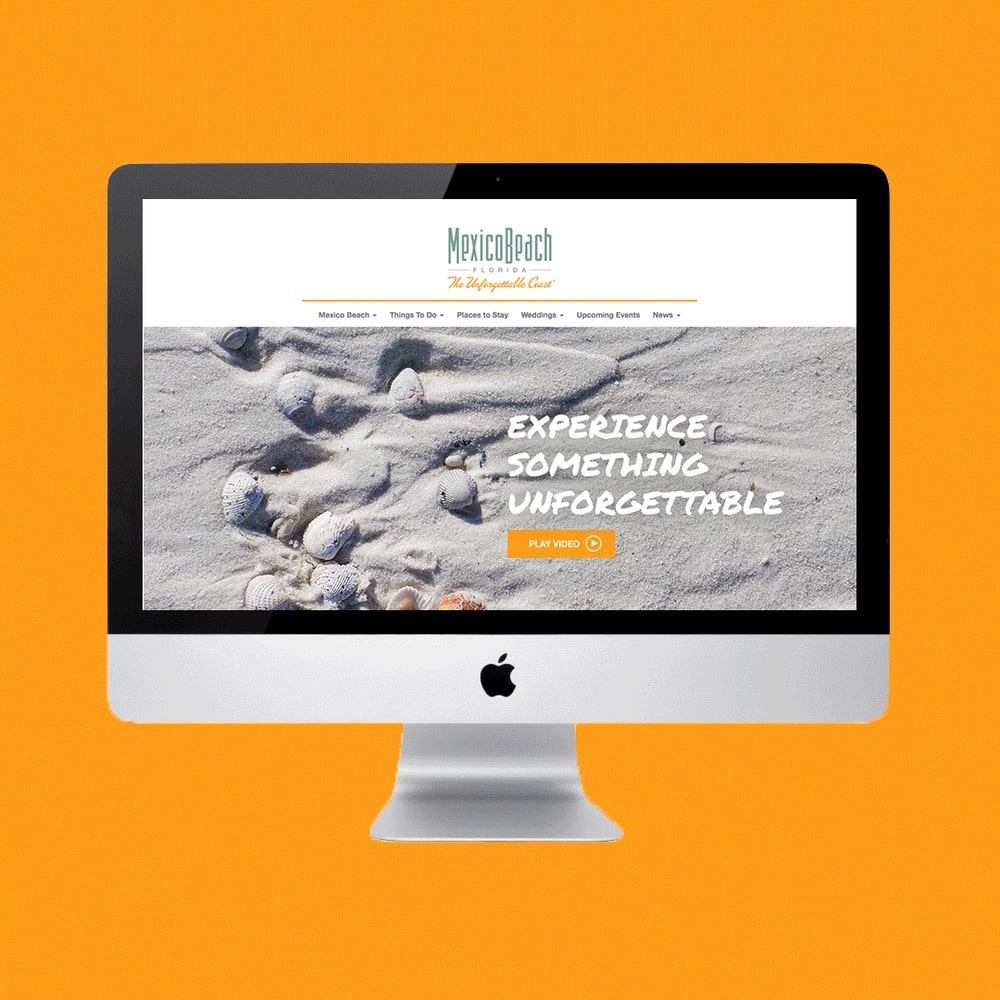 12. Mexico Beach Website
Due to the unfortunate disaster of Hurricane Michael in October of 2018, the small town of Mexico Beach, Florida, was forced to cope with most of their businesses and residences being wiped out by the storm. What was a thriving tourist town became decimated, but it also became a beacon of hope as residents and friends began to pick up the pieces immediately. The Idea Boutique was Mexico Beach Community Development Council's agency of record for over six years, and we were committed to helping them throughout the process even though our contract had ended. Earlier in 2019, we met with the CDC to discuss a redesign of their website, MexicoBeach.com, which we had created in 2012 and refreshed in 2015. The situation required removing and changing information regarding the town's businesses and offerings, and informing the public about the storm's effects. We also wanted Mexico Beach to be able to tell its story in real-time through the eyes of its residents and visitors, so a new home page concept included a social media feed with tiles showing photos of Mexico Beach as people are posting about it using the hashtags #MexicoBeach, #LoveMexicoBeach, and #RebuildingWithLove. Mexico Beach has made enormous progress this year and is proud to welcome visitors to its beautiful shores, marina and boating facilities, local shops and restaurants, and vacation homes.
See more of our work for Mexico Beach CDC here.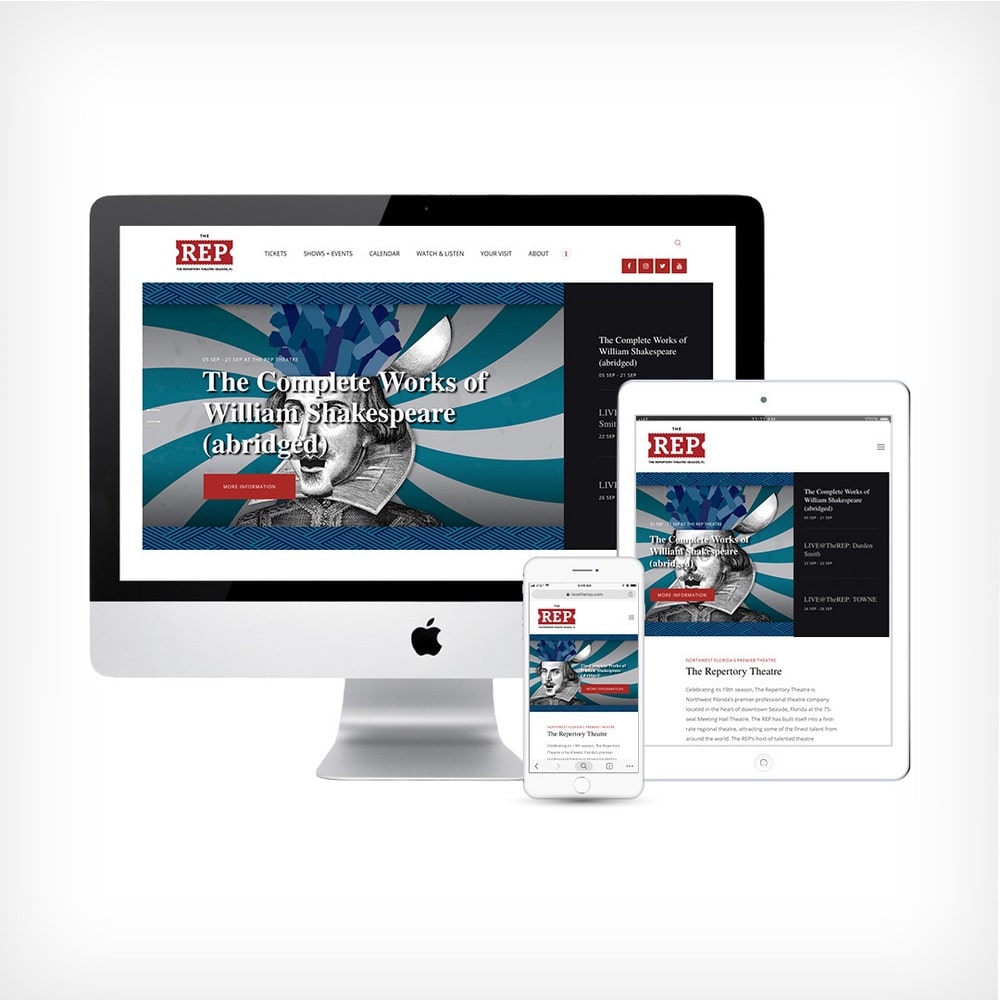 13. The REP Website
In the summer of 2019, the Repertory Theatre (The REP) in Seaside, Florida, engaged The Idea Boutique to redesign and add content to its website at www.LoveTheREP.com. The REP has been an icon of the local arts and entertainment scene for almost twenty years, operating from the intimate seventy-five-seat Meeting Hall located in Seaside's award-winning Hybrid building designed by international architect Steven Holl. We have been honored to support and work with The REP for many years. Making LoveTheREP.com a mobile-responsive website was our primary goal. This is now a vital component of the site so that users can view LoveTheREP.com on any device. Our web development team also worked closely with The REP to lay out information on the new website about its many fantastic productions (including over three hundred performances per year, a film club, concert series, and more), along with its history, team, and ticket portal. We applied SEO content throughout the site's "back end" coding. Inputting this extra layer of coded information ensures that the website will show up organically in relevant searches when users are looking on Google and other major search engines.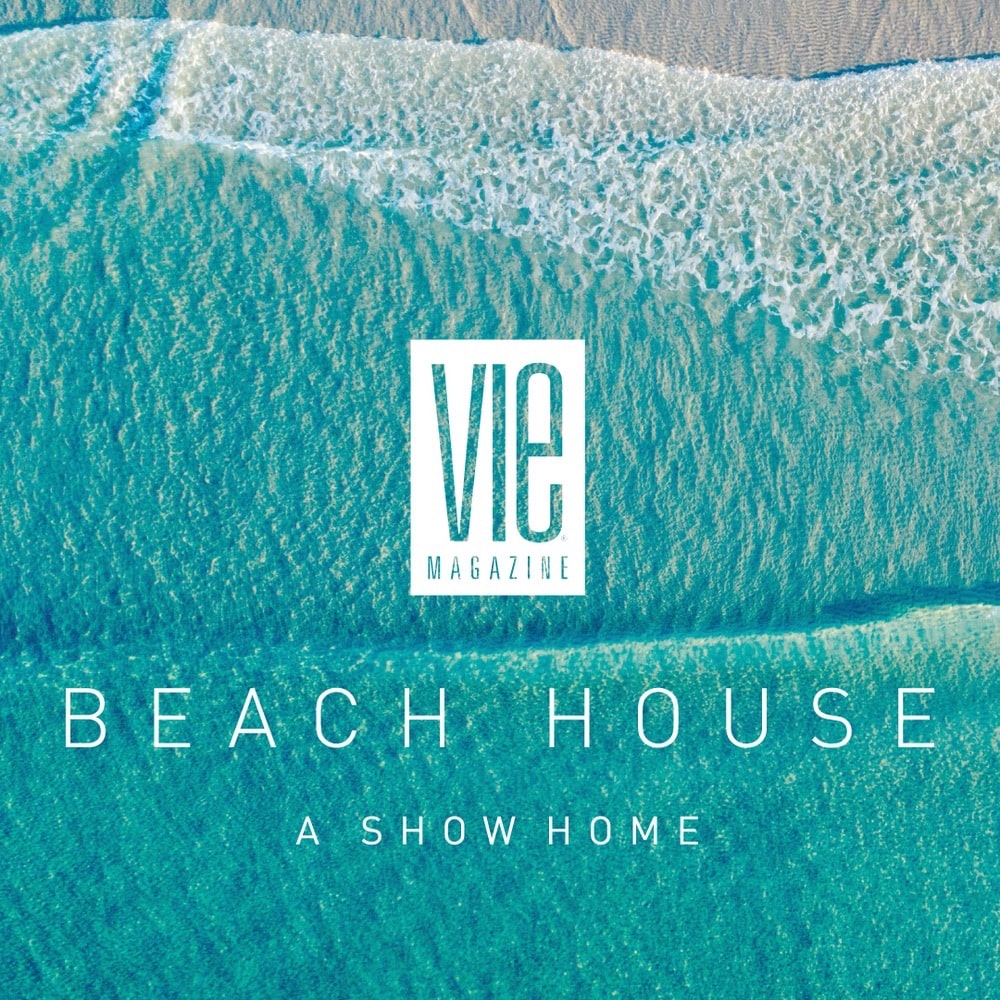 14.VIE Beach House – A Show Home
VIE and The Idea Boutique are once more teaming up with Q Tile and Coastal Elements to create a show home of inspired ideas, the VIE Beach House: A Show Home! Located in the quiet village of Seagrove Beach, Florida, the homesite is tucked within the area's beautiful natural surroundings, and the house will feature custom designs, finishes, and furnishings throughout. Its form and function will be conducive to an ideal way of life—creating an oasis of your own within a home that's just a short walk from some of the world's most beautiful beaches and pristine nature trails.
To learn more about the VIE Beach House, sponsorship opportunities, and how you can donate to Hurricane Michael relief through the VIE Foundation, click here.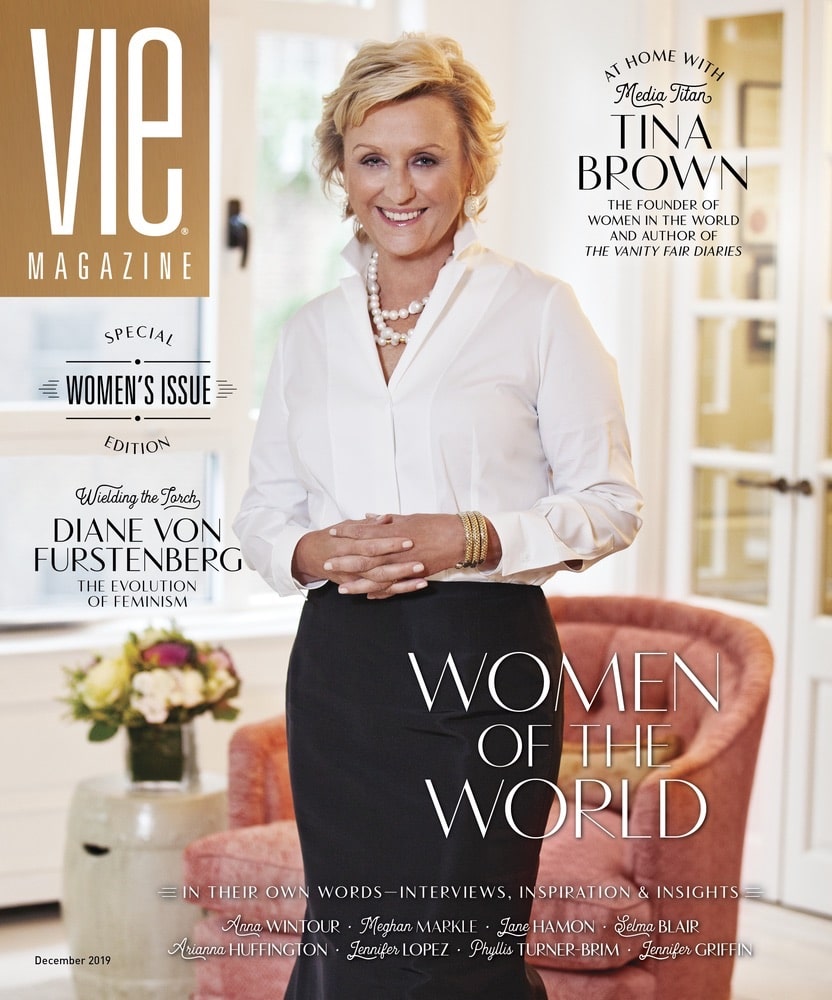 15. The Inaugural Women's Issue
When envisioning the spirit of this issue of VIE magazine, we knew we wanted to celebrate women from all walks of life. Our goal was to inspire, unite, create, empower, and motivate. We curated a diverse group of "sheroes" who have proved just how great it is to be a woman. So many women in these stories—and beyond—work tirelessly to shine a bright light on the superhero found within each of us. We are honored to have Tina Brown as our cover star and feature interview by Lisa Burwell, as well as a photo shoot we directed at Tina's NYC abode with photographer Carlo Pieroni (see more information below).
Click here to read VIE magazine's Women's Issue.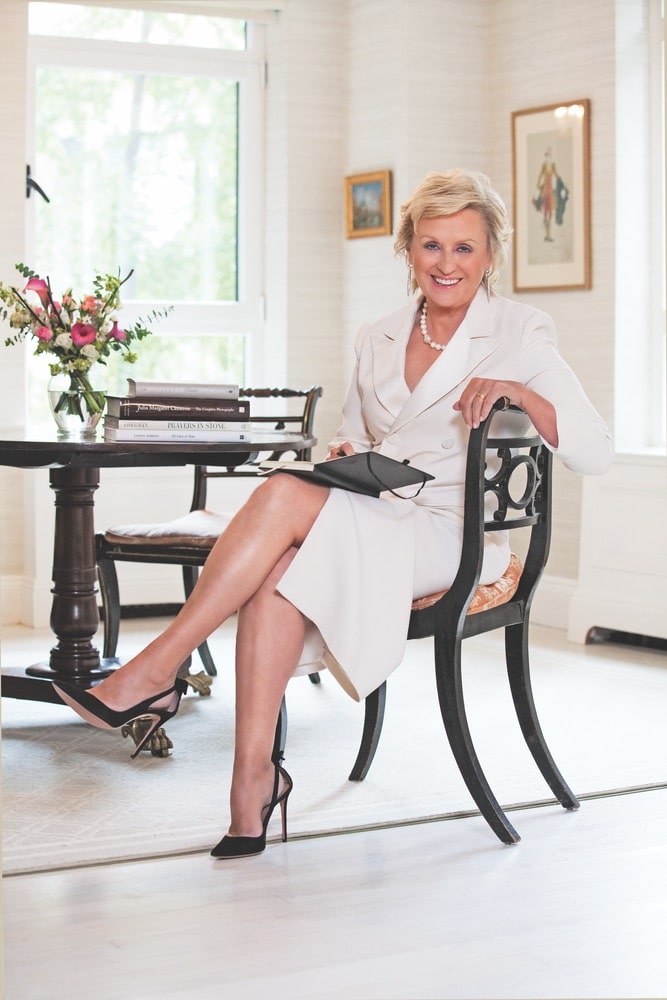 15. Tina Brown Cover and Feature Photo Shoot for VIE
As the former editor-in-chief of Vanity Fair, The New Yorker, and Tatler, founder of The Daily Beast, and author of The Diana Chronicles and The Vanity Fair Diaries, Tina Brown is an icon of global media and journalism. She is also the founder of Women in the World—a live media platform and annual summit dedicated to telling stories through the voices of women everywhere. In short, she's kind of our hero, and we were honored to be able to plan and carry out a cover and feature story photo shoot with her for VIE magazine's inaugural Women's Issue. We worked with Tina's stylist and team, as well as photographer Carlo Pieroni, Lisa Peters of The Jewel, florists at Dahlia NYC, and more to create the look and concept, then traveled to New York for the shoot at Tina's beautiful apartment.
Read the feature story by Lisa Burwell and see more photos here.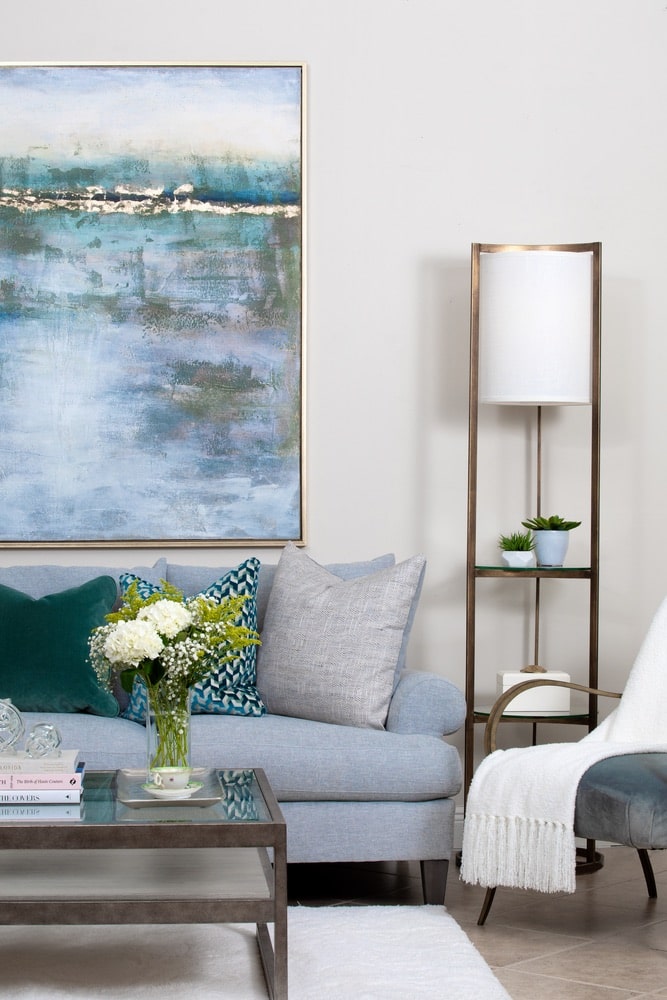 17. Sugar Beach Interiors Showroom Photo Shoot
We have had the privilege of working with owner Karen Waterfield the team of experts at Sugar Beach Interiors for the past few years as one of our VIE magazine Brand Alliance partners. This year, The Idea Boutique planned a photo shoot to capture some updated images for Sugar Beach's portfolio. We visited the showroom to discuss with the interior design team what they would like to showcase for 2019 and 2020, gathered props, and worked with photographer Romona Robbins to get the shots! These images are a great addition to Sugar Beach's design portfolio and perfect for use in advertising, social media, website, and other marketing materials.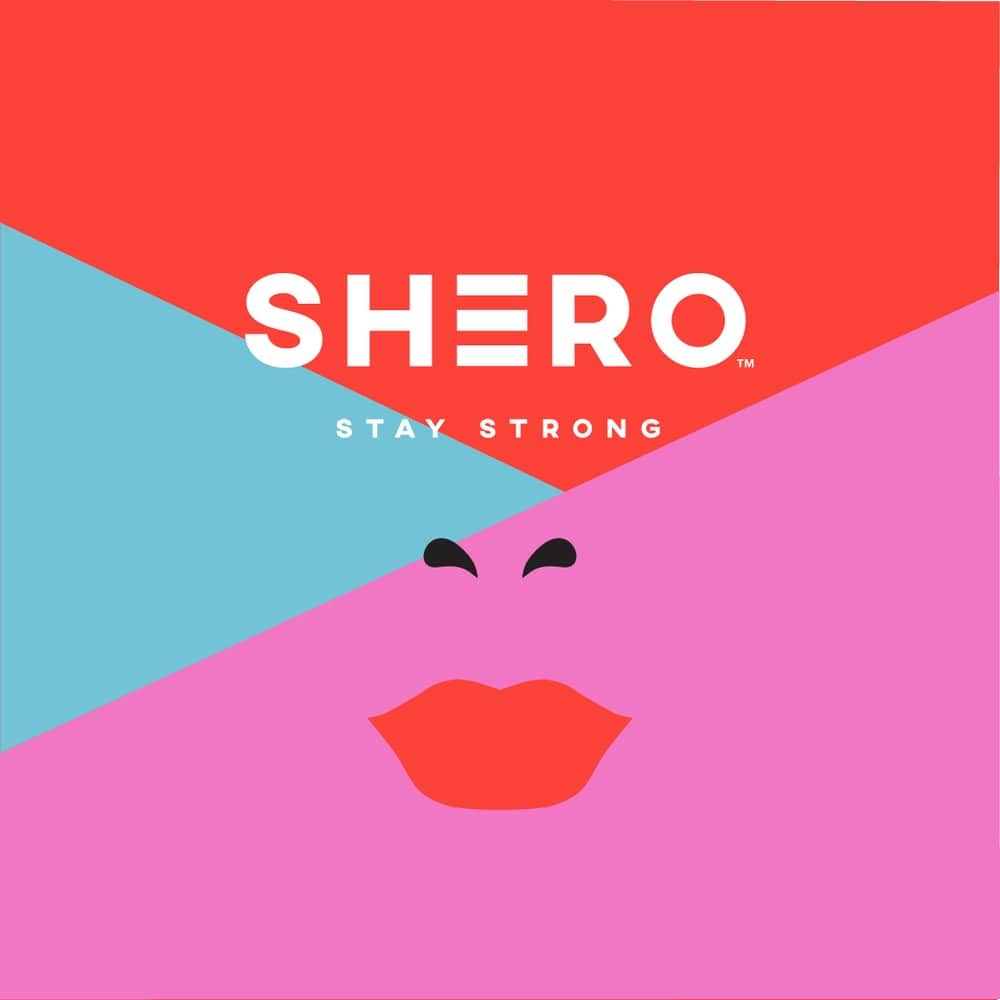 18. SHERO
In 2019, The Idea Boutique was thrilled to announce the creation of a new lifestyle brand made for the Superhero in all women—Shero. When envisioning the spirit of this new protein-packed nutrition bar, lifestyle brand, and media platform, we knew we wanted to celebrate women from all walks of life. Our goal was to inspire, unite, create, empower, and motivate. We aim to curate a diverse group of "sheroes" who honor just how great it is to be a woman. So many women found across the globe work tirelessly to shine a bright light on the superhero found within each of us. Shero is for them and you! Through promoting good health, storytelling, branding, design, and lifting our fellow women by sharing their insights and unique voices, we hope to inspire every woman to have hope, stay strong, learn every day, be proud, and be herself!
We can't wait to share more with you in the new year. Stay strong!
19. Howard Group Website Redesign
Located on Northwest Florida's Gulf Coast, Howard Group is a portfolio real estate development company. Inspired by a conscientious vision to build and manage sustainable projects that preserve the natural beauty of the region, the company focuses on creating experiential and aesthetically captivating places such as Grand Boulevard in Miramar Beach, Silver Sands Premium Outlets, and much more. Howard Group hired The Idea Boutique to redesign its website at HowardGrp.com completely. We have enjoyed working with the corporate team to create a new site that is professional, good-looking, and conveys their message that they are much more than a Northwest Florida real estate company, with the capability and experience to become a premier developer in the national arena. We look forward to debuting the new website in early 2020 and showing off our client's robust portfolio and offerings to the world!
Stay tuned to see the new website.
As always, we thank all of our clients, partners, friends, and supporters as we undertake new projects every year and continue to try and raise the bar with new ideas. We wish you all a very happy holiday season and a fantastic New Year in 2020!