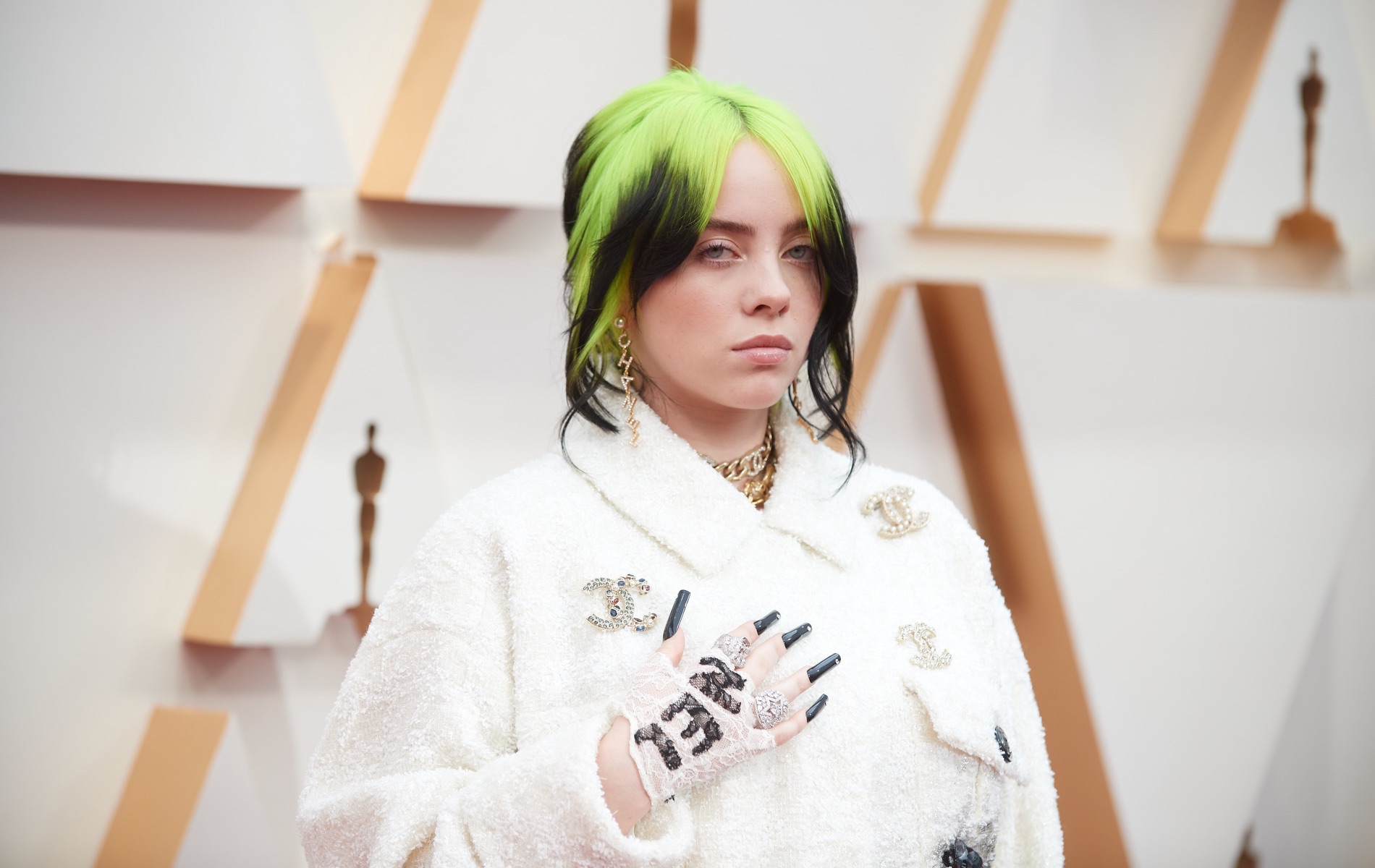 Best Celebrity Personal Brands
As branding professionals, our team at The Idea Boutique knows the importance of having a firm sense of who you are, what you like, what you want to achieve, and what you want to say to the world. This advice goes for individual people just as much as it does for businesses. In honor of red-carpet awards season and the recent Oscars gala, which took place on February 9, we've rounded up a variety of celebrities we feel have fully taken advantage of curating their personal brands. You can take cues from these Hollywood stars when branding your business and making it stand out from the crowd!
Tom Hanks
The Everyman

A longtime favorite actor since his recurring character debut in the TV series Bosom Buddies, Tom Hanks is undoubtedly one of Hollywood's most likable A-listers. He is funny, friendly, and seems approachable, making him relatable to people from all generations. While some actors take breaks or leave the industry over the years, Hanks' big-screen hits keep coming. His roles are versatile, from comedies to action to animation and drama. His off-screen brand is just as personable. He's a family man, even earning the nickname "America's Dad" in a 2018 Esquire profile. He revealed he wanted to be an astronaut as a kid—a very relatable wish for many. He also regularly attends church, fights for LGBTQ rights, supports environmental conservation, and loves typewriters. His red carpet style is classic and simple, without much fuss or fanfare but always stylish and put-together. A perfect example for brands that want to convey that "everyman," relatable feel to their audience!
Beyoncé
The Power Player

Who run the world? Nobody conveys female power quite like Beyoncé. She's known as Queen Bey for a reason, after all. She's proven herself as a powerhouse leader who will not be put in the corner, ever since her days as the frontwoman for Destiny's Child. She's strong, beautiful, and sexy and isn't afraid to flaunt it. Her alter ego, Sasha Fierce, is said to embody those parts of her, while the "real" Beyoncé is the sweeter, more personal side of her that is still no less sexy. Her marriage to fellow megastar Jay-Z created a true power couple, and the birth of their three children added being a #boss mom to her résumé. Whether it's taking on a super intricate performance, collaborating with other artists on groundbreaking creative projects, or doing voiceovers for animation, she's not afraid of a challenge. Nor does she shy away from taking style risks. From red-carpet events to killer street style, Beyoncé stays in the spotlight. Her bold personal brand offers inspiration for others who want to be perceived #likeaboss.
Brad Pitt
The Cool Guy

There are those people who have that certain je ne sais quoi, an indefinable aura that often goes along with just being so, so cool. A modern-day James Dean, we all know Brad Pitt made his name on being the handsome Hollywood hunk—the roguish grin, the physique, the hair—but he's also incredibly talented and has the awards to back it up. His performances in gritty films like Fight Club, Se7en, Twelve Monkeys, and Inglourious Basterds (to name a few) solidified his cool factor among men and women alike. Unlike many leading men in the biz, Pitt also seems to be comfortable enough with taking a backseat to other stars when he plays a role that fits him perfectly—Rusty in the Ocean's Eleven franchise and Cliff Booth in Once Upon a Time… in Hollywood, for example. He's a scene-stealer regardless of whether he's playing the lead, and you can't help but root for him. Off-screen, he's no stranger to a little controversy but has largely escaped any significant problems over the years. His classic Hollywood style on the red carpet gives way to an evolving personal style befitting this "cool guy" designation. Somehow, even the odd accessories work for him. You want your brand to seem laid-back, universally attractive, and effortlessly cool? This man is your spirit guide.
Kim Kardashian West
The Savvy Socialite

Yes, Kim Kardashian "grew up famous," and her fame compounded thanks to a certain tape and, of course, the hit reality show Keeping Up with the Kardashians. Her family and friends are equally famous, but that doesn't mean she's only riding on the coattails of what they've done. Seeing the opportunity to build something for her own, this businesswoman has used her status to branch out into the industries of beauty and fashion, building a career of her own. Everything in her life seems to be carefully curated, from her minimalist yet mega-sexy style to her home, public appearances, her children's publicity, and, of course, her close loyalty to creative husband Kanye West and his endeavors. Recently, Kim also announced she was on a new career path to becoming a lawyer. Her personal brand is excellent inspiration for those who want to appeal to the influencer generation—stylish, sexy, sleek, and savvy.
Dwayne "The Rock" Johnson
The Athlete

The first thing you notice about The Rock is the muscles. He's a former football player and WWF wrestler, but honed his acting chops in that profession and has been starring in blockbuster films since co-starring in The Mummy Returns in 2001. His athletic background has also instilled in him a sense of motivation, which he uses to inspire others through just about every channel he possibly can—he's continually posting Instagram and YouTube motivation for both fitness and life, he has hosted a few reality competition series on TV, and he released a "Project Rock" fitness program and apparel line with Under Armour. One thing that stands out about The Rock is his sense of humor—he could easily be an intimidating, serious athlete. Still, his comedies are even better than his action films, and his work with Disney has brought him to the forefront of a whole new audience with family content. He's a loving and caring #GirlDad and shares goofy videos of his family. He also has an effortlessly good style, whether he's on the street or the red carpet. His personal brand emanates "motivator" and would be a perfect role model for those in the fitness, health, and entrepreneurial industries.
Billie Eilish
The Rebel

Everyone loves a rebel. Relatively new to the scene, but skyrocketing to fame in just a couple of short years (she won five Grammys at the 2020 ceremony), musical artist Billie Eilish is the picture of teenage rebellion. But, like most "bad guys," she seems to have a soft layer of sweetness underneath that edgy exterior. She exudes an attitude on stage and in her music that would suggest she doesn't care about a thing. But in interviews, she's a down-to-earth, eighteen-year-old girl who loves her family, still lives at home, and just loves making music with her brother and creative partner, Finneas O'Connell. Her style is a little out there, but it's fun—colorful hair, oversized Gucci and Chanel suits on the red carpet—but it oozes coolness. Although she's signed with Interscope Records, Billie Eilish insists on making and recording music at home and doesn't seem to be giving in to the "rules" set by the industry. Plus, she's got a pet tarantula. Anybody looking to build an irreverent, rebellious brand persona could take some cues from this book.
Lizzo
The Rising Star

One of the best things about the social culture in America today is the overwhelming wave of self-love and encouragement that seems to be permeating much of the internet, as well as the health and wellness industries. Particularly among women, being kind and loving yourself and your body have become huge topics of discussion, with many brands taking hold of the messaging. Musical artist Lizzo embodies self-love to the utmost degree, and she's not about to apologize for being herself, loving herself, and putting herself out there for the world to see and hear. Her music is fun, often with uplifting messages of being who you are and making that sexy no matter what. She plays the flute and even works that into her pop performances. For brands who want to be uplifting and fun but also keep things real, look to rising star Lizzo for your inspiration!
Which celebrities do you think have the most perfectly curated personal brands? Are you striving to build your personal brand or branding a business? Hit us up at The Idea Boutique—we'd love to help!