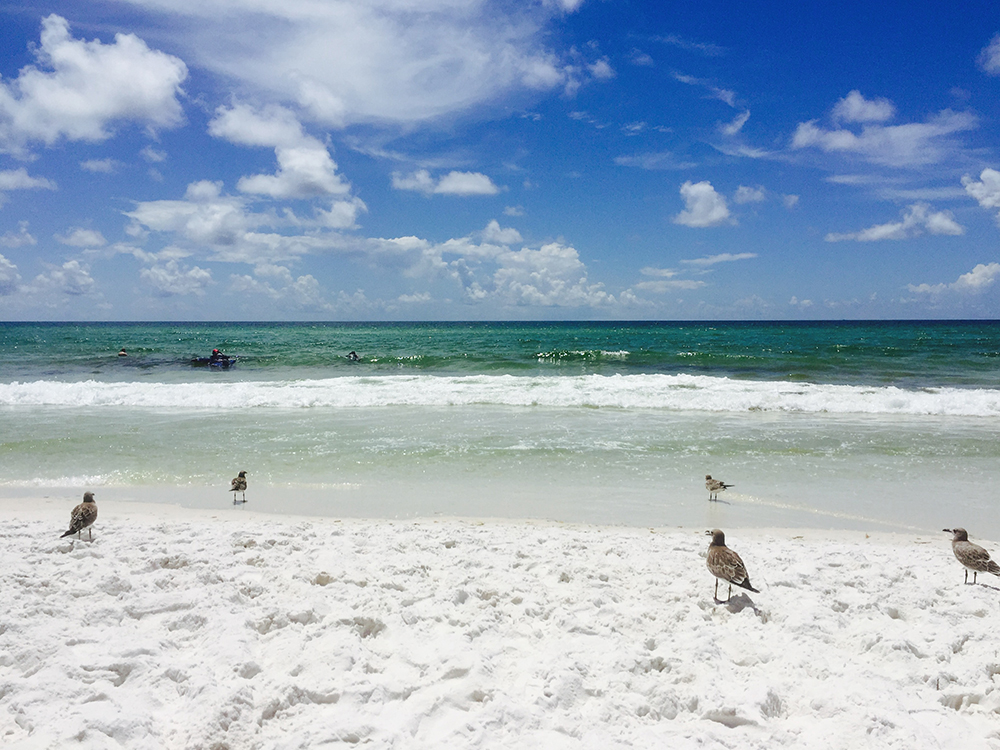 I Love Destin [Design]
Southern Vacation Rentals engaged The Idea Boutique to create a bumper sticker to promote their new website venture, iLoveDestin.com. Through this venture, Southern is establishing Destin as a brand and taking "ownership" of it. The new website will serve as resource for travelers visiting Destin, Florida, by providing information on lodging, activities, events, shopping, and dining.
The brand "I Love Destin," in the context of a sticker, plays on an individual's desire to align themselves with the people, places, activities, and things that they feel define them. Where one chooses to vacation is one of these defining choices. "Bragging rights" is also a factor that comes into play, and a bumper sticker provides an easy way to do this.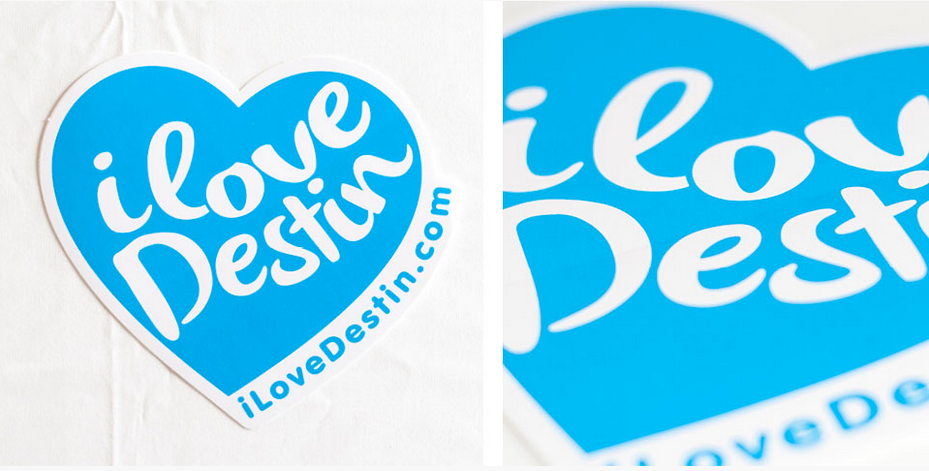 The Idea Boutique's art director, Tracey Thomas, provided the client with strategy and design ideas. She counseled Southern on the need for the design to be simple and iconic. To maximize exposure of the brand, the sticker should be easily discernible at a distance. Even when the viewer is too far away to read the sticker's text, its shape, color, and basic design should be recognizable and memorable.
The versatility of the design will be a critical factor in overall success; the design should lend itself to use in a wide variety of contexts and formats: T-shirts, drink coasters, and a myriad of other promotional items. Again, simplicity of the design is the key when anticipating all of the various ways the design may be used and the substrates that it might be printed on.
Inspired by the world famous I ♥ NY campaign of 1977—which simply defines the emotional connection between the visitor and the destination—Tracey chose a heart, the universal symbol of love, as the principal design element for the logo. She updated the heart with a fresh and contemporary treatment. The blue color represents the Gulf of Mexico in a darker shade that also provides good contrast with the white text, lending to readability at distance. Fun, whimsical typography engendering the joy of visiting the beach was selected.
The resulting design is iconic, versatile, and promises to have a very long, effective life cycle. A high-quality, UV-resistant sticker was produced and provided for distribution. Early reports indicate it has been well received by the public, and we've begun to see it displayed on cars throughout the area!
The Idea Boutique is adept at creating beautiful and effective marketing for products and services in the hospitality, travel, and leisure industries. Contact us today and learn how we can transform your business concept into a successful brand.