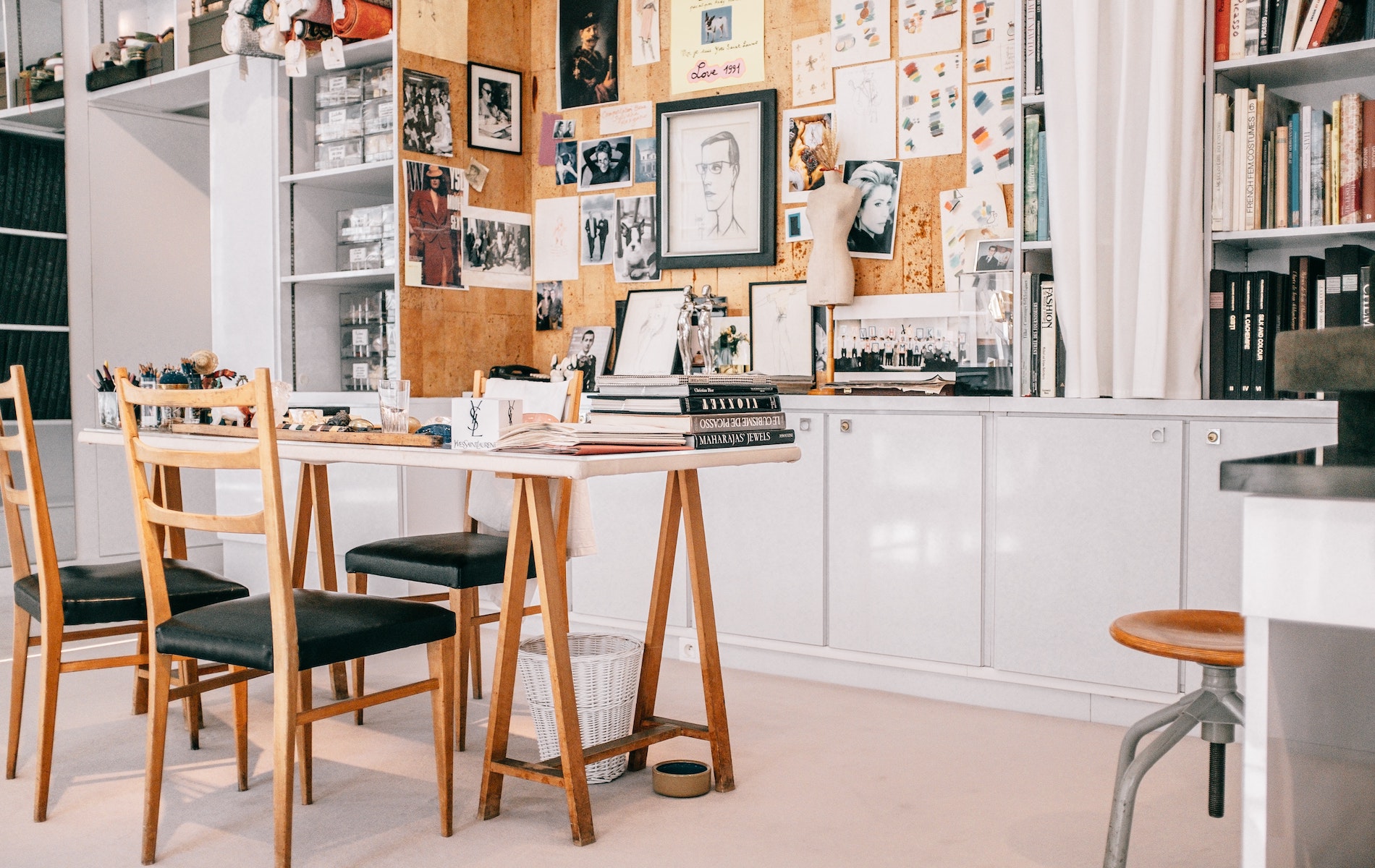 10 Ways to Personalize Your Desk
During this time of unusual workplace transitions and working from home, it is important to keep all your work items organized! We all might find it hard to get into the swing of things when we're not at the office—and even when we get back to the office, will we have the same level of motivation? Adding a bit of personal flair to your desk or work station is a great way to keep your motivation and drive up and stay organized all at once. Check out our curated list of 10 ways to personalize your desk!
Monogrammed Desk Pad
View this post on Instagram

Calendars and planners are a must when working! If you don't have a calendar, it is challenging to keep track of to-do lists, meetings, and goals. Sure, we have calendars on our phones, but why mix up your business and social life? If you feel like going "old school," this monogrammed calendar is classic! Stay on top of your life with these chic accessories, and never miss a deadline again.
Laptop Slip
View this post on Instagram

We all know those people who carry their phones and laptops without a case—yikes! Talk about an anxiety spike just looking at it. Do not risk the well-being of your smart devices! With padded laptop slips, you can keep your computer safe with beautiful style and sleekness. We love the look of our "naked" devices—that's is why we love the slip, as there's no need to snap on hard plastic cases for transportation. Just be safe when using your device!
Oversized Tote
View this post on Instagram

This isn't exactly a desk essential, but every woman needs an oversized tote to haul all those items you need for work that won't fit in your cute mini-purse. Whether you're bringing your lunch, your workout clothes, or just refreshing essentials, a tote is a must!
Small Fanny Pack
View this post on Instagram

Calling all men and women! Yes, fanny packs have made a comeback, some with a much more modern name—the belt bag. There are also a small backpack and cross-body versions like you see above! These pouches can be super convenient if you are an on-the-go businessman or woman! When you run a quick errand, you don't want to have to carry your big office tote; you want an easy hands-free option! Nowadays, you don't have to trade looks for convenience. Since coming back from the 1980s, fanny packs have made a total transformation.
Personalized Organizer
View this post on Instagram

Organizers are of paramount importance in the office, whether you're at home or elsewhere. When your stuff is more organized, so is your life. When you have a spot for each of your things, you don't end up wasting time looking for misplaced office essentials, so you can be more productive!
Charging Pad
View this post on Instagram

Charging pads are the new thing! They are more convenient and sleeker than having ugly charging cords lying around. Charge your phone and AirPods, and never let your beloved devices go dead again!
Tech Cases
View this post on Instagram

Personalized tech cases are a great way to protect your devices but also have them look stylish! You can find cases for just about any device and they can even be personalized with any pattern or saying that motivates you, promotes your business or favorite things, or just brings you joy.
Plants / Succulents
View this post on Instagram

A small plant can be a great addition in any office; they give a sense of personalization and life to typically drab desks. Plants are also great for purifying the air, which is important when you're stuck in an office all day. Plants intake our CO2 and produce oxygen, which is great to keep us awake and focused!
Comfy Chair
View this post on Instagram

Your office chair is a big part of your space and your health! If you are one who sits for the majority of the time you spend at work, a comfortable chair is a necessity. Make sure you have one that supports your back and keeps you from slumping. Comfort can have style, too—adding a beautiful velvet chair, for example, can really make your workspace your own!
Notes Organizer
View this post on Instagram

After coming from a meeting, it's important to keep those valuable notes safe! Compendiums are the perfect office essential to keep all your project information in one place. They are also ideal for the traveling businessman or woman, so there's no need to rummage through your desk to find everything—simply grab your organizer and head to your next meeting!
Let us know what your favorite office products or ways to personalize your desk are in the comments below or on our Instagram @theideaboutique!