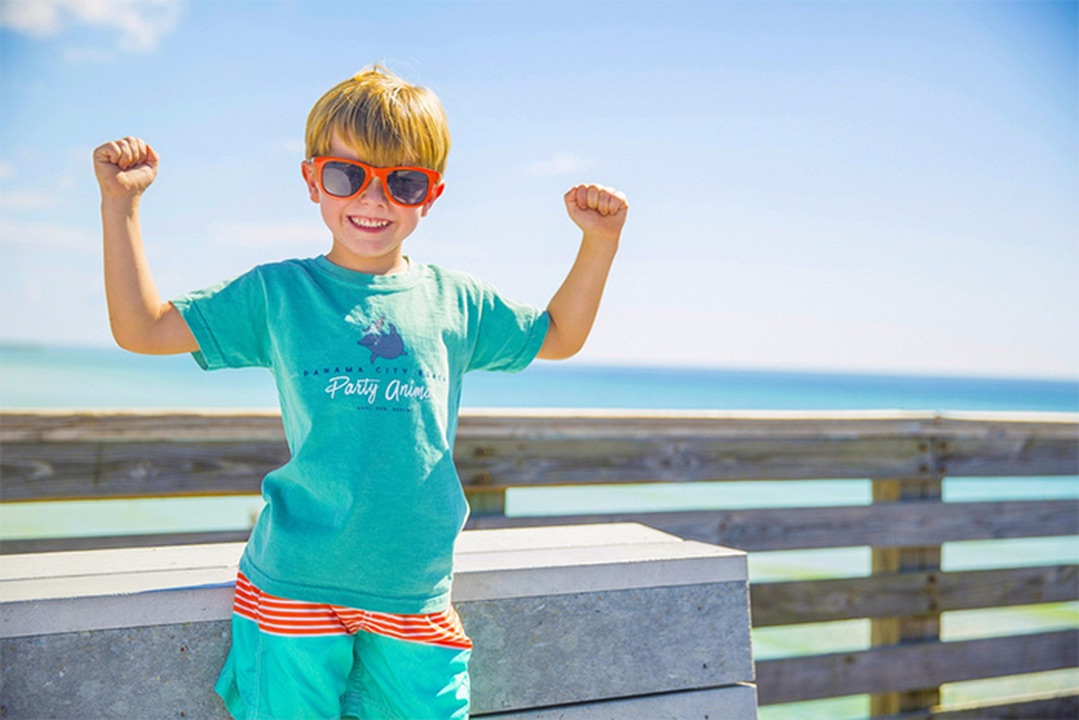 5 Tips for T-Shirt Design
With our experiences in branding, publishing, and marketing, from photo shoots to product packaging and event planning, we have an appreciation for the arts and a passion to create. So when the Panama City Beach Convention and Visitor's Bureau (also known as Visit Panama City Beach) reached out to us to design a collection of T-shirt graphics for their brand, we were up for the task!
Contrary to what many believe, the design process isn't as easy as just typing up some slogans in Microsoft Word or illustrating something on Adobe Illustrator and getting it printed. Designing T-shirts to fit a brand or specific event requires brainstorming, planning, and industry knowledge. Here are a few things to consider next time you're hiring a company to design T-shirts for you, or if you are planning to create shirt designs yourself:
Who and Why?
Who is the client you're designing for? Do you have a clear image of their representation and brand? Why are you designing this shirt or line of products? For instance, is it to raise awareness, or does your client just want a collection of cool shirts their consumers will buy and wear? It's important to understand the core message that you need to convey and, if you're creating more than one shirt, design a cohesive collection that accurately portrays your client's brand. Visit Panama City Beach wanted a variety of designs they could sell to the public, creating brand recognition and promoting tourism in their city.
Target Market
The next question you need to ask yourself before you start the design process is "Who am I designing for?" Who is the consumer? Are these shirts for adults and kids, men and women, or is there a smaller niche audience? Would my target audience like this design? Think of the demographics and the mindset of the consumers of interest and ask yourself what would appeal to them.
Production
Hang in there, we're almost ready to start designing; but before you actually start any design process, think about the production side of your T-shirts, such as who's going to print the designs, print methods, materials, available colors, and how you are going to get the product to market. Do you need a hang tag or any other label? Does your client want an official logo somewhere on the shirt? These are things that sound minor, but should really be factored in from the beginning of your process. Figure out what price the items are going to sell for and factor in your cost from there to help you source production vendors and other costs.
Sending the Right Message
Now that it's time to design, let's brainstorm ideas. Narrow down your list of ideas by asking yourself if the designs are sending the right message and getting the point across of what you or your clients are trying to convey. For instance, we had an idea of using a smiling shark wearing a party hat to go with our "Panama City Beach Party Animal" shirt. However, we didn't want tourists to think that our beaches were threatened by sharks, and wanted Panama City Beach to exude that fun vacation feeling everyone loves, so we adjusted the shark to a dolphin. The client loved it for a kids' T-shirt!
Graphic Placements
It's a good idea to have a sample garment with you and measuring tape. Keep in mind, the graphics designed should be saved in the actual size they will be printed to avoid any stretching or skewing. Have a tech pack that explains everything to avoid common error. Things that should be included in your tech pack are: how many inches below the neckline seam you want your graphic to begin, color ways, graphic placement (center front, side, sleeve, etc.), dimensions, and if you want it sized to scale (if you're dealing with multiple size ranges). Graphic placement is really important. You want your graphics to flatter the human body. A good rule of thumb is to create a flat mockup of your shirt or other garment, place your graphics on it based on actual proportion of the garment, and see how it will look when printed onto the piece. Is it highlighting an area it shouldn't, or does it seem off-balanced? Adjust your graphic as needed on the flat until it sits just right.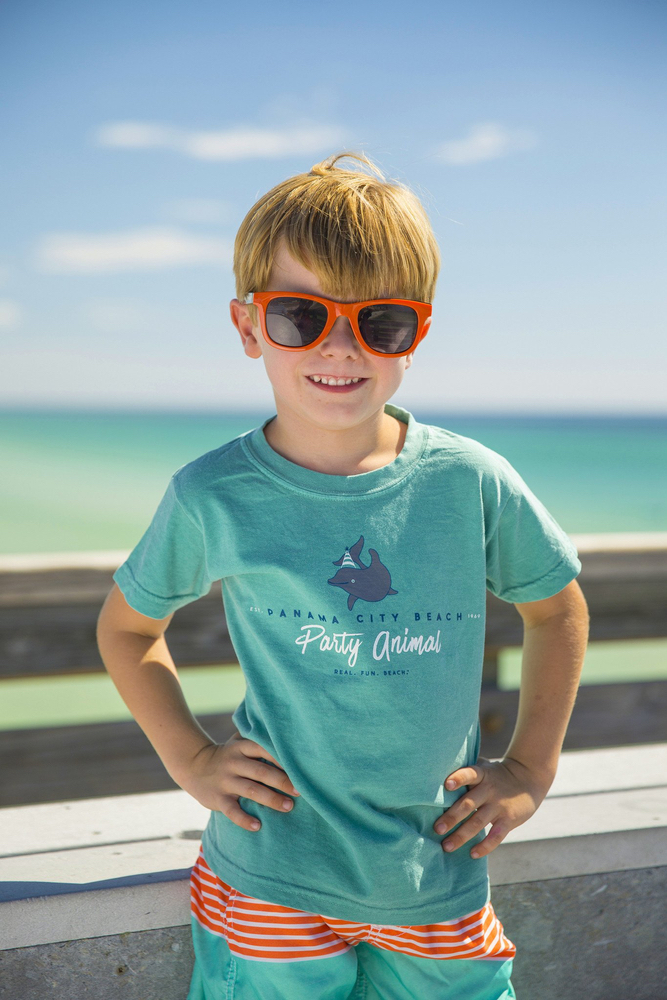 Designing T-shirts is more than just creating great graphics. With the right branding, marketing mindset, and eye for design, your products will surely be a home run! If you're in the market for some fresh designs to represent your brand, contact us at info@theideaboutique.com, or feel free to call us at (850) 231-3087 (US office) or +353 85 158 9879 (Ireland branch) and see how we can help you.
Like the beachy-fun designs we created for Visit Panama City Beach? Good news. They're available to purchase online here.