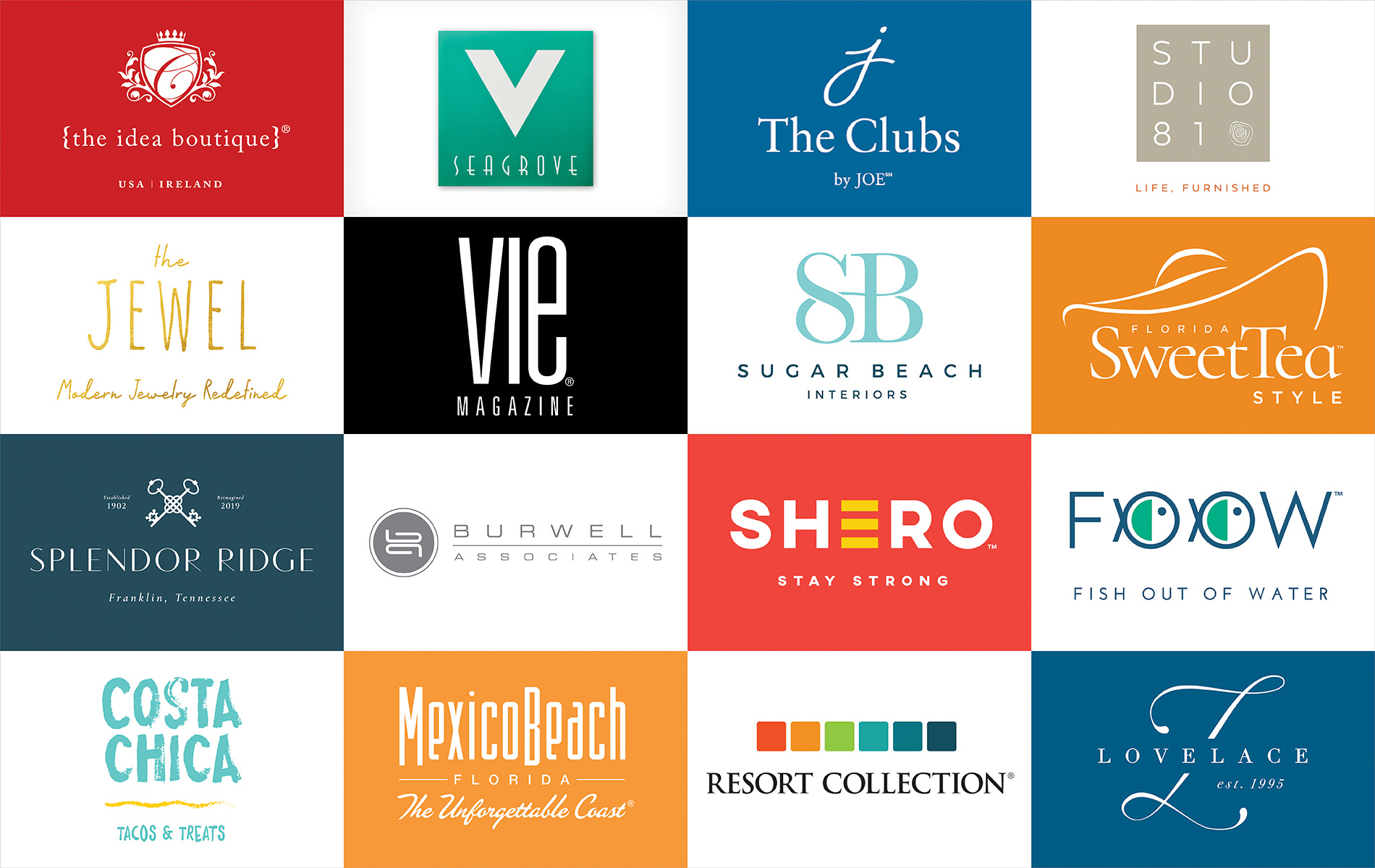 The Importance of Brand Equity and How to Keep It
According to the Small Business Association, over 627,000 new businesses open each year—and about 595,000 close each year. It might seem like a depressing statistic, but there's one way to make sure your business, big or small, will have a much better chance at survival: Brand Equity.
What Is Brand Equity?
When creating your business, it's of paramount importance to have a strong brand foundation.
Your company's name, logo, and mission statement are the pillars upon which great branding is built. The name and logo should stand out and reflect the style of your business. Is it playful? Sophisticated? Modern? Elegant? Once you've established your audience and how you would like them to perceive you, a mission statement will communicate your company's goals, values, and how you plan to interact with and service your clients or customers. It tells them who you are, why you're open, and what they should expect. A mission statement is a brand story that should be present in all aspects of your business, and it needs to align with the core values of your target audience.
Having this sturdy base upon which to start building your brand is invaluable. Your customers will appreciate the thought and effort you put into making your business look good and the transparency you offer them by putting your story and mission in the open. It gives you credibility and value and must be implemented consistently in all you do. After months or years, people begin to recognize your business for its style, dependability, and excellent service. Growth will happen as a direct result.
All these factors combine to give value to your company that cannot come from simply filling a niche in the market or doing a good job. You have to be thorough in conveying your brand so that your customers know how to start telling your story to others, and then you become known throughout a community or a more extensive range. That recognition and credibility are what will keep you in business when others fail. They make you more valuable, and that equals brand equity.
How Do You Keep Your Brand Equity?
You've heard the adage "Consistency is key," and it applies to your branding just as much as it does to any other aspect of life.
Think about the world's biggest brands—Coca-Cola, Disney, or Apple, for example—and think about what they have in common. It's not their products; it's brand equity. They have instant recognizability because they have remained consistent with their branding and their promise to customers for decades or more.
That brand promise is what helps you keep your brand equity, and there are many things you can do to maintain it:
Stick to your mission statement.
Your mission statement is the ethos of your brand. If you do or create something that goes against your mission statement, how will customers trust you? Yes, you can evolve your mission over the years, but you will have to manage that message carefully, be transparent about it, and make sure it is still relating to the customers who know and trust your brand.
Keep the look and feel of your branding throughout all platforms.
One thing we stress to our clients at The Idea Boutique is the importance of brand standards. This means carefully choosing the way you present your brand through all visual materials: signage, printed collateral, advertising, website design, social media, etc. Sticking to your branded color palette and one or two approved typefaces builds brand equity by making sure your company is visually consistent. Customers will not only recognize your look, but they will also see the thought and care you put into your presentation.
Use your brand logo across all platforms wherever possible.
Your logo is your "face." Make sure it reflects your brand's overall personality, clearly communicates what you want your customers to see, and that you love it—because you will be using it for years to come! When we develop logos for The Idea Boutique's clients, we like to show a variety of applications, from signage to packaging, apparel, stationery, event decor and takeaways, and even corporate jets. Keeping your logo visible reinforces brand recognition and keeps you top-of-mind with customers, building brand equity even when you're not around.
Carefully manage all communications.
A brand isn't just about your look; it also includes your voice. Whether it's in print, online, in advertising, or in person, your brand's voice needs to be clear and consistent throughout everything you do. It should match your mission statement and your standards so customers will know what to expect. They will start to recognize it and feel like they are getting to know you, creating a relationship that takes brand equity to the next level.
Hire and train employees to be brand ambassadors.
All of the above tips apply when you're looking to expand your team! Employees should know that they are not just doing a job; they are brand ambassadors for your company and must uphold your mission statement, brand standards, and voice to the best of their ability. Whether they are a delivery driver or a vice president, they can influence your brand equity because they represent you. Your employees should know what you expect of them, should be trained on your brand standards, and should feel comfortable discussing the brand and its mission statement with your customers, both current and potential.
Keeping Brand Equity When It's Time for an Update
We know the world changes and evolves, and that if you are in business long enough, your brand will, too. Designs, language, and collateral can build your brand equity tremendously, but they can become stale when used for a long time. If you feel tired of your branding, or if it seems to be falling behind the current trends or technology, it might be time for a brand update. In other words, rebranding.
The term rebranding can be intimidating. You might be afraid to change because you have developed that coveted brand equity. It's understandable to be concerned that your customers won't like the new direction, that they will be confused about the change, or perhaps they could even think you're closing. Our team of branding (and rebranding) professionals has seen this time and again, but we're here to tell you not to fret! This is an exciting time, and there are ways to refresh your brand without losing your brand equity.
Take a step back, look at your brand from a macro perspective, and ask yourself, "What do my customers or audience love most about my business? What makes my brand recognizable? How can I improve my branding?"
Those first two answers will tell you the highlights of your brand equity. The third answer is where The Idea Boutique team comes in. We can help you recognize where your branding might be outdated, confusing to customers, or inconsistent across your platforms.
Other times, you might need a brand refresh thanks to growth. Perhaps your services are evolving, or you're merging with another brand and need to tell your audience. Whatever the reason, there are ways to keep the brand equity you have while making your branding current and communicating the change with your existing base of customers.
Case Study
One case study outlining a successful brand refresh by The Idea Boutique is our work with The Clubs by JOE. The St. Joe Company, a prominent real estate development company in Northwest Florida, came to us with a mission to brand their expanding clubs division under St. Joe Club & Resorts. The clubs side of the business needed its own identity so that St. Joe could market exclusive memberships to its audience. We worked closely with their team to develop a club brand that would retain the brand equity the St. Joe Company built over the past 50-plus years. Part of the solution included keeping "Joe" in the name and keeping their existing brand color palette of navy and white. The Clubs by JOE was born, and a new logo mark of a lowercase, cursive j is the symbol for this new brand under the St. Joe umbrella. Print collateral and other logo items communicated the change to their existing and potential members, as well as internal staff. The Clubs by JOE sold 150 new memberships that summer, surpassing its goal of 100! Read all about this project here.





If your brand requires a refresh, but you don't know where to start, give us a call! We would love to discuss ways to help bring your brand up to speed while maintaining the value of brand equity you have worked so hard to build over the years.