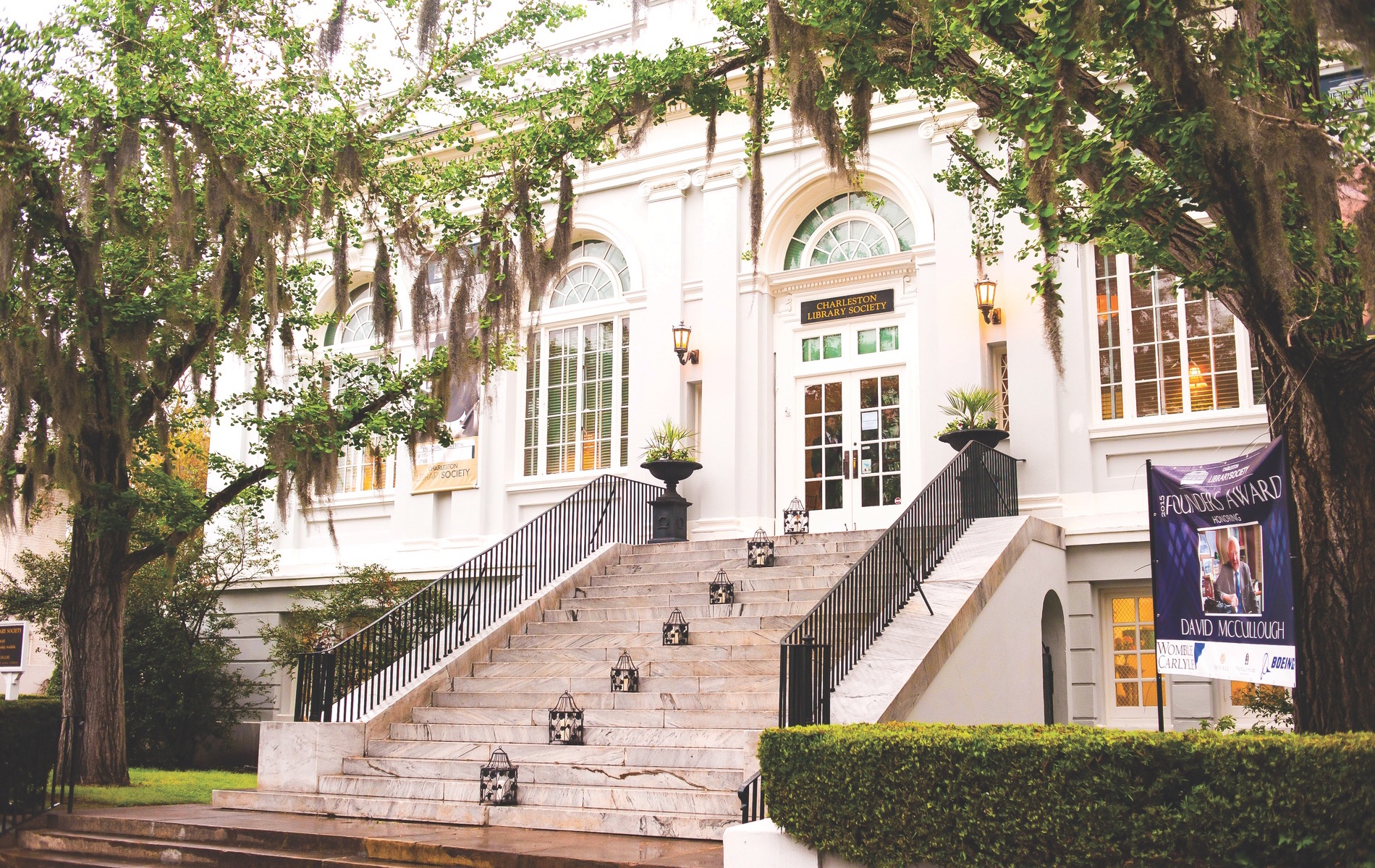 Charleston to Charleston Literary Festival 2018
An International Festival Celebrating Literature, Ideas, and Creativity.
Welcome to an enriching and entertaining festival of literature, memoir, art, history and an attempt to address some burning issues of our times. With stimulating lectures and elegant receptions at the historic Charleston Library Society and Dock Street Theatre, Charleston To Charleston Literary Festival is the cultural destination this November 8–11. VIE Magazine is honored to be a presenting sponsor of this incredible literary event with so many esteemed guests and to host Friday's Opening Night Candlelight Gala!
Be sure to check out the schedule of event below.
Thursday, November 8
Bloombury Muse
Time: 2:00–3:00 PM
Venue: The Charleston Library Society
Regina Marler, editor of Selected Letters of Vanessa Bell and Sarah Milroy, curator of the recent Vanessa Bell exhibition at Dulwich Picture Gallery London, discuss the modernist painter, a pivotal figure in 20th century British art – as innovative as her sister Virginia Woolf – and Bloomsbury muse with Virginia Nicholson, Vanessa Bell's grand-daughter.
The Blue Touch Paper
Time: 4:30–5:30 PM
Venue: The Dock Street Theatre
David Hare was recently described by the Washington Post as "the premier political dramatist writing in English." His stage plays include the Tony Award-nominated Plenty, Racing Demon and Skylight and his screenplays include Damage, The Hours, The Reader and Denial. His memoir, The Blue Touch Paper, is a frank account of his life and work. Chaired by Michael Farthing, Chair of the Charleston Trust.
Film: Denial
Time: 7:00–9:00 PM
Venue: The Dock Street Theatre
Scripted by David Hare who will give a short introduction, Denial, starring Rachel Weisz, is based on Deborah Lipstadt's History on Trial: My Day in Court with a Holocaust Denier.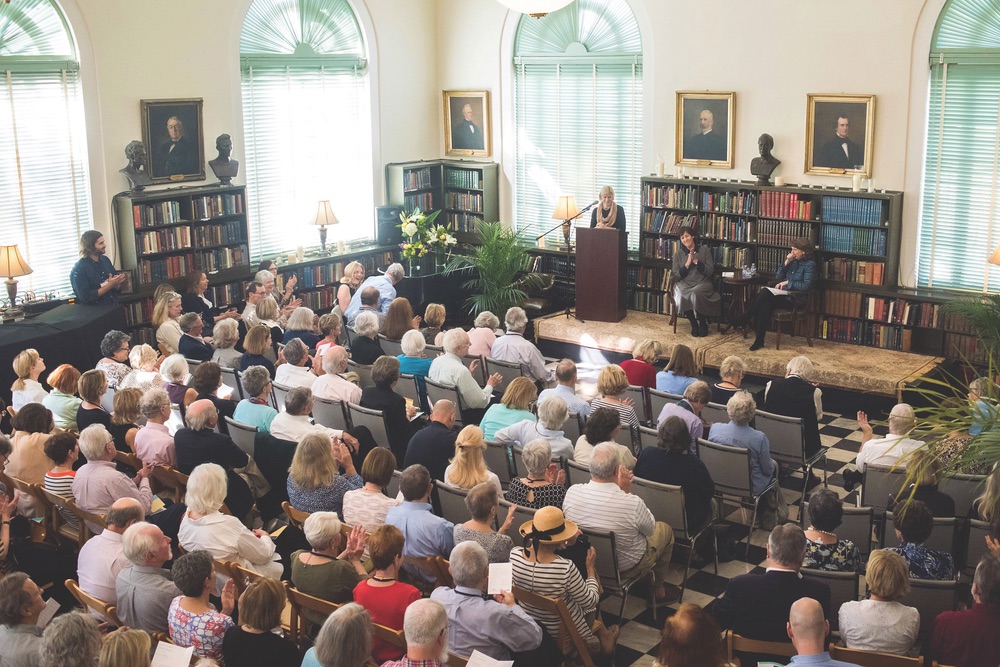 Friday, November 9
The Demise of Democracy
Time: 11:00 AM–Noon
Venue: The Charleston Library Society
In the era of populism, Christopher Dickey, World News Editor of The Daily Beast, and David Hare, British playwright renowned for his state-of-the-nation dramas, discuss the implications of the Trump regime in the US and Brexit in the UK as well as the resurgence of nationalism elsewhere.
Negroland
Time: 2:00–3:00 PM
Venue: The Charleston Library Society
Margo Jefferson's memoir, Negroland, won the National Book Critics Circle Award for Autobiography. A deeply felt meditation on race, sex, class and American culture, it describes the contradictions of her comparatively privileged upbringing among Chicago's upper-class Black community. She is also the author of On Michael Jackson.
Circe
Time: 4:00–5:00 PM
Venue: The Charleston Library Society
Madeline Miller's Circe—an uncompromising portrait of a super-heroine who wields divine power—makes Homer pertinent to the 21st century. The novel has garnered praise equal to her previous work of fiction based on Homer's epic poem, the Orange Prize-winning The Song of Achilles. "Every bit as luminous and compelling as its predecessor."
Chronicling Conflict
Time: 6:00–7:00 PM
Venue: The Dock Street Theatre
John Avlon, author and Senior Political Analyst at CNN, Elliot Ackerman, novelist and former Marine who served in Afghanistan and Iraq, and Lynsey Addario, photojournalist who has documented every major conflict of her generation, discuss the desire to communicate and analyze the experience of war in creative prose and photos.
Opening Night Candlelight Gala
Time: 7:30 PM
Venue: Charleston Library Society
Be our guest at our Opening Night Candlelight Gala at the Charleston Library Society, sponsored by VIE magazine. Join us in our elegant atmosphere and enjoy signature VIEtini and Old Fashioned cocktails. Stay for the decadent fare, featuring a Lowcountry Shrimp and Grits station, and the stimulating conversations with Festival speakers, staff, and friends. Music will be provided by John-Anthony Thevos, and sparkling candlelight will create a beautiful, sumptuous atmosphere to enhance and enlighten your Festival experience. Tickets can be purchased in conjunction with Friday night's highlight event, Chronicling Conflict, with John Avlon, Elliot Ackerman, and Lynsey Addario.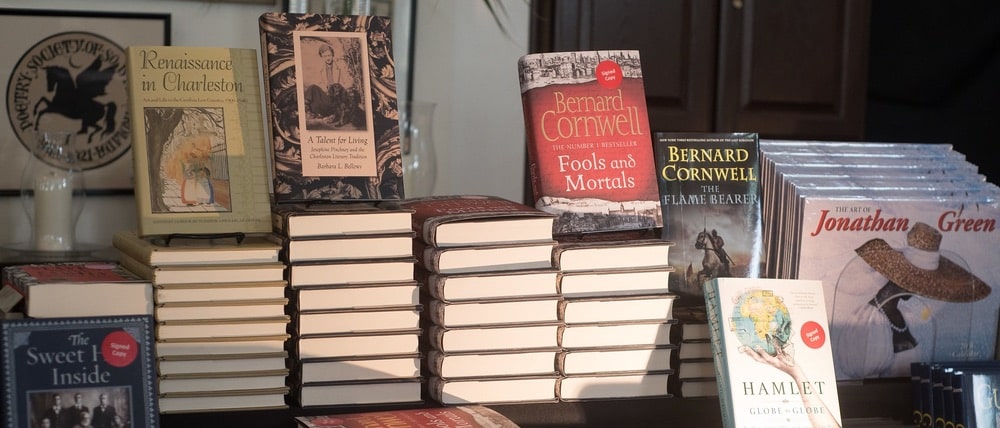 Saturday, November 10
Renaissance Muse
Time: 11:00 AM–Noon
Venue: The Charleston Library Society
Ramie Targoff's biography of Vittoria Colonna Renaissance Woman is a timely study of the first published female Italian poet, a close friend of Michelangelo. With a novelist's flair, she brings this remarkable and influential woman to life, while also dissecting an entire culture. Ramie Targoff is a professor of English and co-chair of Italian Studies at Brandeis University.
The Vanity Fair Diaries
Time: 2:00–3:00 PM
Venue: The Charleston Library Society
One of journalism's most legendary editors, Tina Brown kept diaries throughout her eight years as editor-in-chief of Vanity Fair. The result is an insightful, intimate, fascinating and laugh-out-loud social history of the excessive eighties. Tina Brown is the founder of the Women in the World summits and also edited Tatler and The New Yorker.
Tyrant: Shakespeare on Power
Time: 4:00–5:00 PM
Venue: The Charleston Library Society
In an illuminating exercise, Stephen Greenblatt, author of Will in the World, interrogates the Collected Works to construct a check-list of tyranny based on Shakespeare's plays. Can he demonstrate that the power dynamics in Shakespeare's dramas have contemporary resonance? Stephen Greenblatt, Harvard Professor of Humanities, is the author of The Swerve and The Rise and Fall of Adam and Eve. Chaired by Geoffrey Harpham, former Director of the National Humanities Center.
To Catch a King
Time: 6:00–7:00 PM
Venue: The Dock Street Theatre
Historian Charles Spencer brings to life one of the greatest escapes in British history: an action-packed story of Royalists versus Cromwell's Republicans, recounting how the future Charles 11 fled from the men who had beheaded his father, Charles 1. Chaired by Bernard Cornwell, best-selling author of historical novels.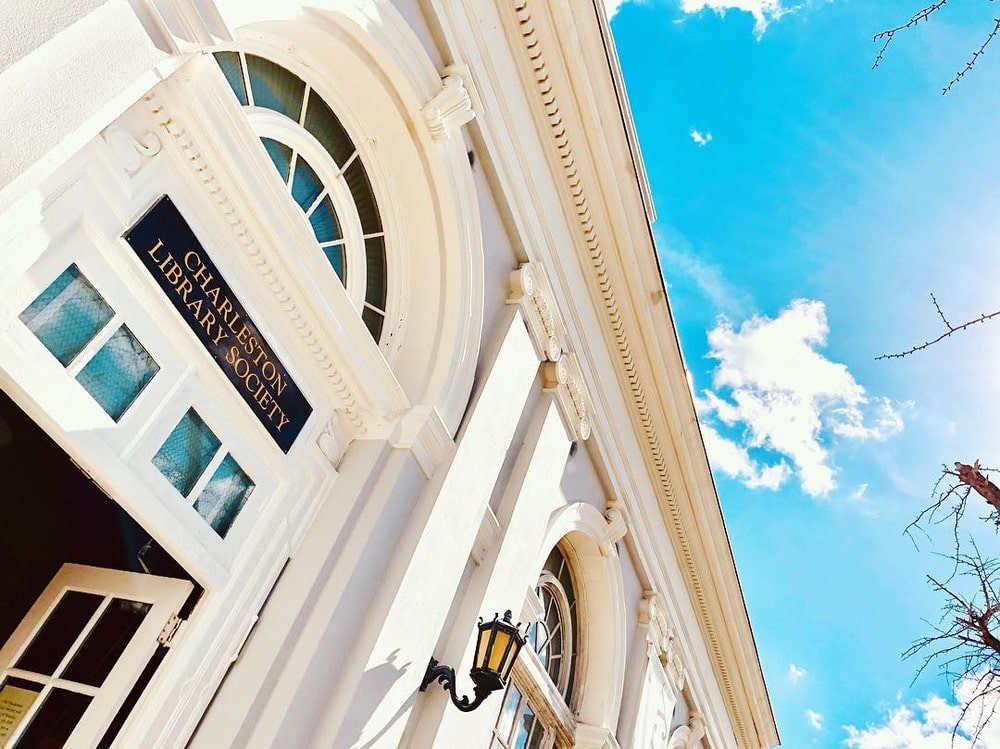 Sunday, November 11
History on Trial
Time: 1:00–2:00 PM
Venue: The Charleston Library Society
In a history-making court case, historian Deborah Lipstadt and Penguin Books were sued for libel in an English court by David Irving for accusing him of Holocaust denial. Deborah Lipstadt won and the trial became the topic of the film, Denial. Deborah Lipstadt will discuss the contemporary relevance of the case. Chaired by Anita Zucker.
Unexampled Courage
Time: 3:00–4:00 PM
Venue: The Charleston Library Society
United States District Judge Richard Gergel, renowned for presiding over some of the Lowcountry's most contentious lawsuits, discusses his upcoming book Unexampled Courage about the pioneering civil rights decisions of Judge J.Waties Waring which challenged the segregation orthodoxy of the South. Chaired by William Hubbard, past president of the American Bar Association.
The World Broke in Two
Time: 5:00–6:00 PM
Venue: The Charleston Library Society
Marking today's 100th anniversary of the Armistice, American author Bill Goldstein and English author Alexandra Harris examine the impact and aftermath of World War 1 on a range of British and US writers including Virginia Woolf, E.M. Forster, D.H. Lawrence and T.S. Eliot. Was the war a watershed which heralded the birth of Modernism? Bill Goldstein is the author of The World Broke in Two; Alexandra Harris is the author of Romantic Moderns.
---
Tickets are on sale now! To get your tickets today, visit charlestontocharleston.com, give them a call at (843) 723-9912, or visit the Charleston Library Society at 164 King Street. Tickets are available to purchase per session, or you can purchase an all-access pass.
Be sure to follow Charleston to Charleston Literary Festival on Facebook, Instagram, and Twitter for up-to-date information on all events.