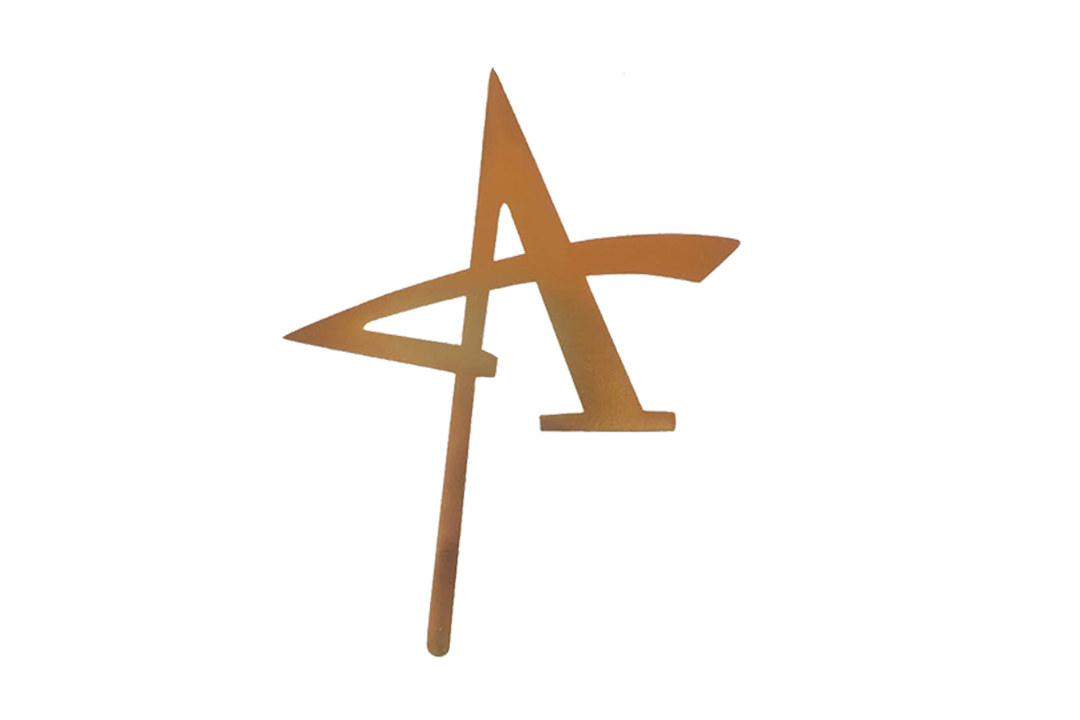 CM&A Recognized for Advertising Excellence by ECAF
The marketing idea boutique wins big
---
Cornerstone Marketing & Advertising, Inc., was recognized by the local chapter of the American Advertising Federation for advertising excellence at the recent 2007 ADDY Awards & Gala on Saturday, February 17th at the Sandestin Hilton. Together, Cornerstone and its clients were awarded a total of 53 awards – 2 Best of Show, 1 Judge's Choice, 16 Gold, and 34 Silver – bringing in more awards than any other competitor. The award-winning list included the following clients: St. Joe, RedTail Mountain, Wild Heron, Towne of Seahaven, Sailview, Sugar Beach Interiors, Destin Jewelers, Patchoulis, Burwell Associates, and Johnny Earles & Company.
"I am so proud of the Cornerstone team because our success is the result of each person's contributing efforts. It is an honor to receive awards from the Advertising Federation and to be recognized by leaders in the advertising industry, and equally satisfying to inform a client with whom you have partnered throughout the year that they share in the award with you," says Lisa Burwell, president and founder of Cornerstone Marketing & Advertising, Inc.
Cornerstone bills itself as "an idea boutique" that specializes in award-winning advertising campaigns, public relations, marketing, and consulting for real estate developments, retailers, resorts and financial institutions. Located in Grayton Beach, Fla., Cornerstone functions as a "think tank" for intelligent, fresh and luminous ideas to flourish into advertising and marketing
programs.
All entries are first judged at the local level by the Emerald Coast Advertising Federation (ECAF), the local chapter of the American Advertising Federation. The ECAF, providing leadership and support to the local advertising community, strives to uphold the principle of high standards in the industry.
Work awarded a Gold ADDY will automatically proceed to the second level of the three-tiered ADDY Awards Competition, the Fourth District ADDY Awards in May 2007. The Fourth District winners are then eligible for the ultimate competition, the National ADDY, presented in June each year by the American Advertising Federation.
Cornerstone Marketing & Advertising awards:
Best of Show
RedTail Mountain Website, Consumer Flash-Based
Best of Show
RedTail Mountain Brochure Campaign
Judge's Choice
RedTail Mountain Stationary Package Flat Printed
Gold ADDY
RedTail Mountain "A Mountain Retreat" Websites, Consumer Flash-Based
Gold ADDY
Johnny Earles & Company "Tehani" Brochure
Gold ADDY
St. Joe "Living" Newspaper Specialty Advertising
Gold ADDY
St. Joe "The Club" Brochure
Gold ADDY
RedTail Mountain "RedTail Chronicles" Single Flat
Gold ADDY
RedTail Mountain "A Way of Life" Full Page ad
Gold ADDY
RedTail Mountain "Here in a Mountain Heart" Audio/Visual Sales Presentation
Gold ADDY
RedTail Mountain "Rustic Craftsman" Product or Service Sales
Gold ADDY
RedTail Mountain "RedTail Online" Web/Online Campaign
Gold ADDY
Sailview "A Day in the Life" Online Micro or Mini Sites
Gold ADDY
RedTail Mountain "Virtual RedTail" Web/Online Campaign
Gold ADDY
St. Joe "Your Passage to Serenity" Full Page Color
Gold ADDY
St. Joe "Your Passage to Serenity" Fractional Page Full-Color
Gold ADDY
Cornerstone Marketing "Tuscany Under the Sun" Photography Photo Campaign
Gold ADDY
Sailview "The Great Escape" Photography Photo Campaign
Gold ADDY
RedTail Mountain "RedTail Mountain" Consumer, Regional/National
Silver ADDY
RedTail Mountain "The RedTail Story" Brochure Campaign
Silver ADDY
RedTail Mountain "RedTail Mountain Stationary" Stationary Package Flat Printed
Silver ADDY
Patchoulis "Redefining Indulgence" Websites, Consumer HTML/Other
Silver ADDY
St. Joe "WaterColor Rooftops" Campaign Color
Silver ADDY
St. Joe "It's a Rarity When…" Single Flat
Silver ADDY
St. Joe "A Real Estate Presentation" Product or Service Sales
Silver ADDY
St. Joe "Where All Paths Lead to the Sea" Campaign Four-Color
Silver ADDY
St. Joe "Chart a Course" Special Event Material
Silver ADDY
St. Joe "The Club" Product or Service Sales
Silver ADDY
Destin Jewelers "Show Her…" Local :60 or more
Silver ADDY
RedTail Mountain "RedTail Lead Generation" Brochure Four-Color
Silver ADDY
RedTail Mountain "Seasons" Online Newsletter
Silver ADDY
RedTail Mountain "The Hawk" Logo
Silver ADDY
RedTail Mountain "Soar" Sound Music with Lyrics
Silver ADDY
RedTail Mountain "A Way of Life" Outdoor Billboard Flat
Silver ADDY
Sugar Beach Interiors "A Design Thing" Newspaper Specialty Advertising
Silver ADDY
Wild Heron "A Musical Tour" Fractional Page Black & White
Silver ADDY
The Towne of Seahaven "Duval" Logo
Silver ADDY
Sailview "Getting Lost" Full Page Four-Color
Silver ADDY
Burwell Associates "An Architectural Boutique" Full Page Four-Color
Silver ADDY
St. Joe "Five O' Clock Rush Hour" Full Page Color
Silver ADDY
St. Joe "When This is Your Backyard" Full Page Four-Color
Silver ADDY
St. Joe "The Road Less Traveled" Full Page Four-Color
Silver ADDY
St. Joe "WaterSound Rooftops" Campaign Color
Silver ADDY
St. Joe "The Road Less Traveled" Full Page Color
Silver ADDY
St. Joe "When It's Worth Jumping For" Full Page Color
Silver ADDY
St. Joe "Our Central Park" Full Page Four-Color
Silver ADDY
St. Joe "Three Alarm Afternoon" Fractional Page Four-Color
Silver ADDY
St. Joe "Life at WaterColor" Campaign Four-Color
Silver ADDY
RedTail Mountain "The Vision" Brochure Four-Color
Silver ADDY
Cornerstone Marketing "A Roman Holiday" Photography Photo Campaign
Silver ADDY
Cornerstone Marketing "Roman Deco" Photography Color
Silver ADDY
Cornerstone Marketing "Roman Centurions" Photography Black & White
Silver ADDY
St. Joe "Living" Newspaper Specialty Advertising