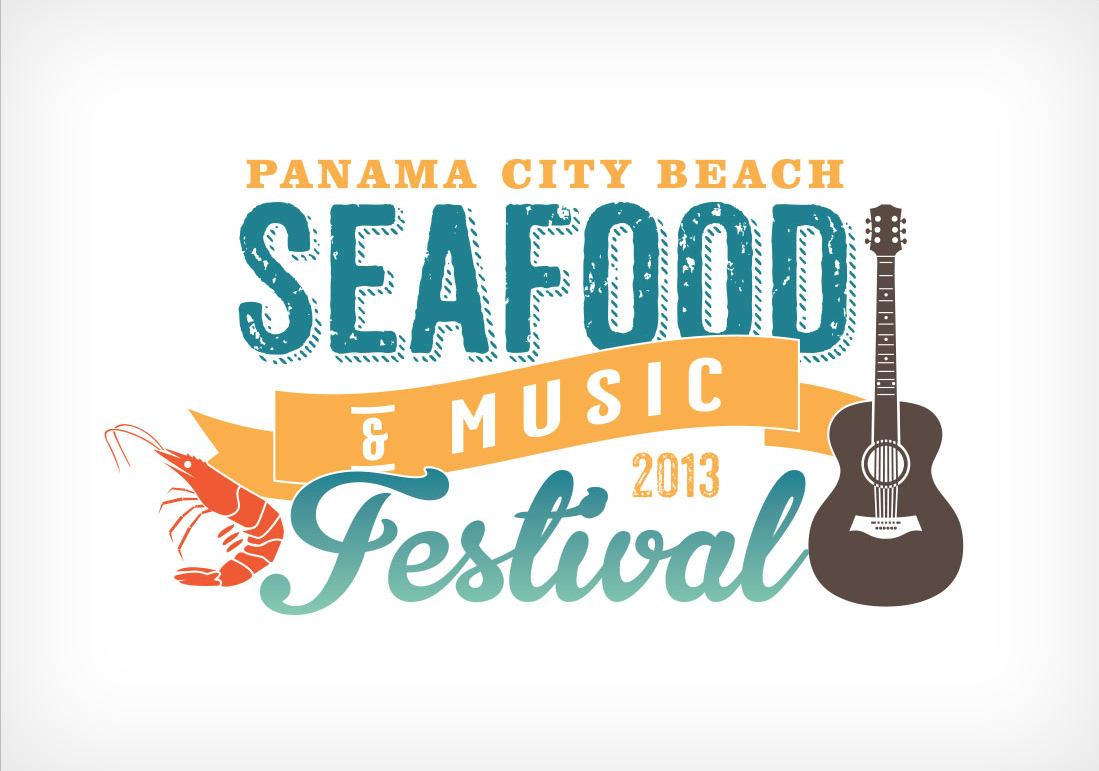 The Idea Boutique Aims High for the 2014 Panama City Beach Seafood & Music Festival
In 2013, the Panama City Beach Chamber of Commerce, VisitPanamaCityBeach.com, and the Florida Restaurant and Lodging Association teamed up to create an annual event to celebrate the city's rich seafood cuisine and Gulf Coast lifestyle. The event showcased premier national music acts and locally harvested seafood prepared by the best local chefs and restaurants. It would be a weekend-long event complete with a fishing tournament, 5K road race, and family-friendly activities. Although the Panama City Beach Seafood and Music Festival was an existing event, they hoped to reimagine it and develop it into a well-established, major annual event that will draw large numbers of attendees from both the immediate area and the feeder markets serving Panama City Beach.
The festival committee turned to The Idea Boutique for its expertise in marketing large-scale events. As the festival was funded in large part by the State of Florida and Deepwater Horizon grants, success would not only be measured by ticket sales and attendance numbers, but also by the renewal of these funding sources for future festivals.
The Idea Boutique started with a blank canvas. Every aspect of the festival's character, branding, and identity had to be defined and created. Our design department created the official festival logo, which served as the foundational element of all subsequent design and advertising.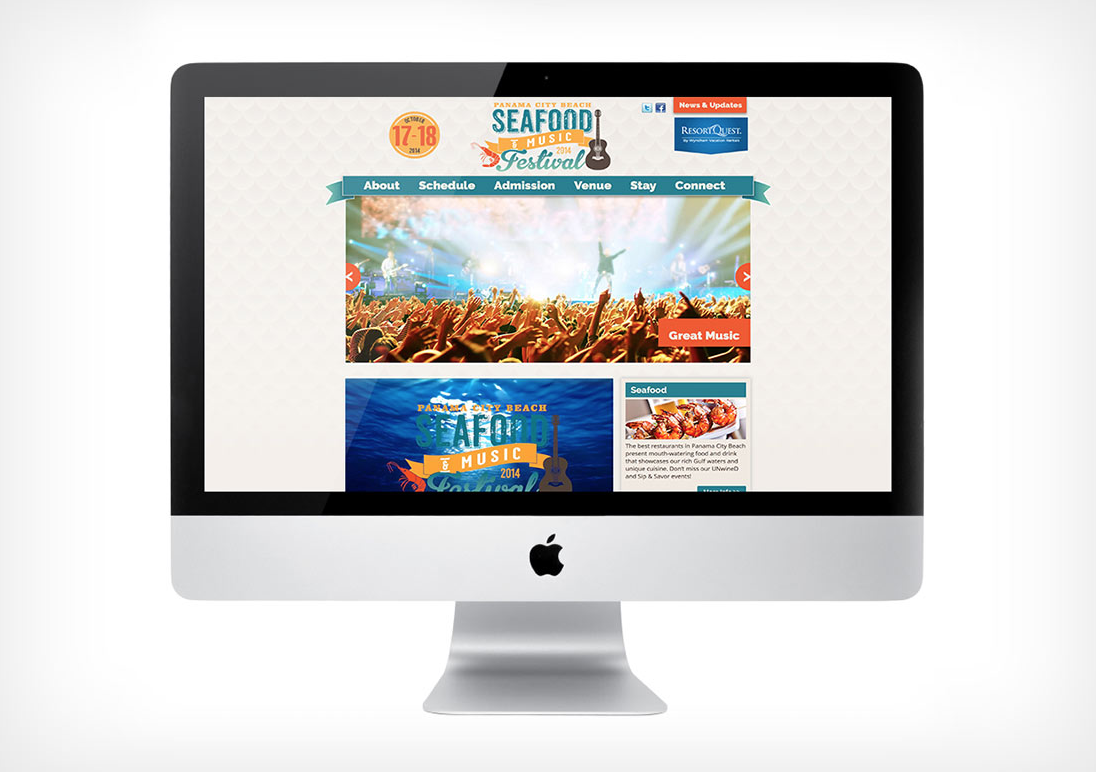 Using social media to create awareness of the "new" festival provided both broad exposure and the ability to reach demographic and behavioral segments most likely to engage with and attend the festival. Facebook, in particular, was a critical channel by which to generate awareness of the festival and a create buzz of excitement.
A custom festival website was designed and developed, and social network presences were created. The site serves as a repository for all festival information and a resource for attendees, sponsors, vendors, and the media. With the launch of PCBSeafoodFestival.com, we had a destination to drive traffic to and a comprehensive marketing, advertising, and public relations plan was undertaken in earnest:
Press releases to local, regional, and national media
Press conferences and coordination with media
Copywriting and original content creation
Design, production, and distribution of event posters and rack cards
Event tickets, wristbands, and access credentials
Billboard design
Local print, television, and radio news coverage
Broadcast television commercial
Radio commercials
Sponsor banners for event venue and stage
Media planning and buying (in-market and out-of-market)
Blogging and social media posting and interaction with fans
Ticket giveaways
Coordination with sponsors' marketing teams
Event photography and videography
Coordination of out-of-market advertising with local convention and visitors bureau
The brand new outdoor amphitheater at Aaron Bessant Park was selected as the event venue, creating the additional challenge of introducing an entirely new festival and an entirely new venue to an out-of-market audience. This would be a tall order for any agency, requiring considerable planning and lead time. Cornerstone was given just 120 days, start to finish, to make it all happen.
And make it happen we did.
The measure of success—an attendance goal of 8,000—had been set by festival organizers. Ticket sales topped 11,000. From a financial perspective, the festival would be considered successful if it broke even. The final accounting revealed a significant revenue surplus—funding to secure renewal in 2014.
In reward for a job well done, The Idea Boutique has once again been selected as the agency of record for the 2014 Panama City Beach Seafood and Music Festival, and anticipates an even greater turnout as the festival assumes its position among the area's largest and most-anticipated annual events.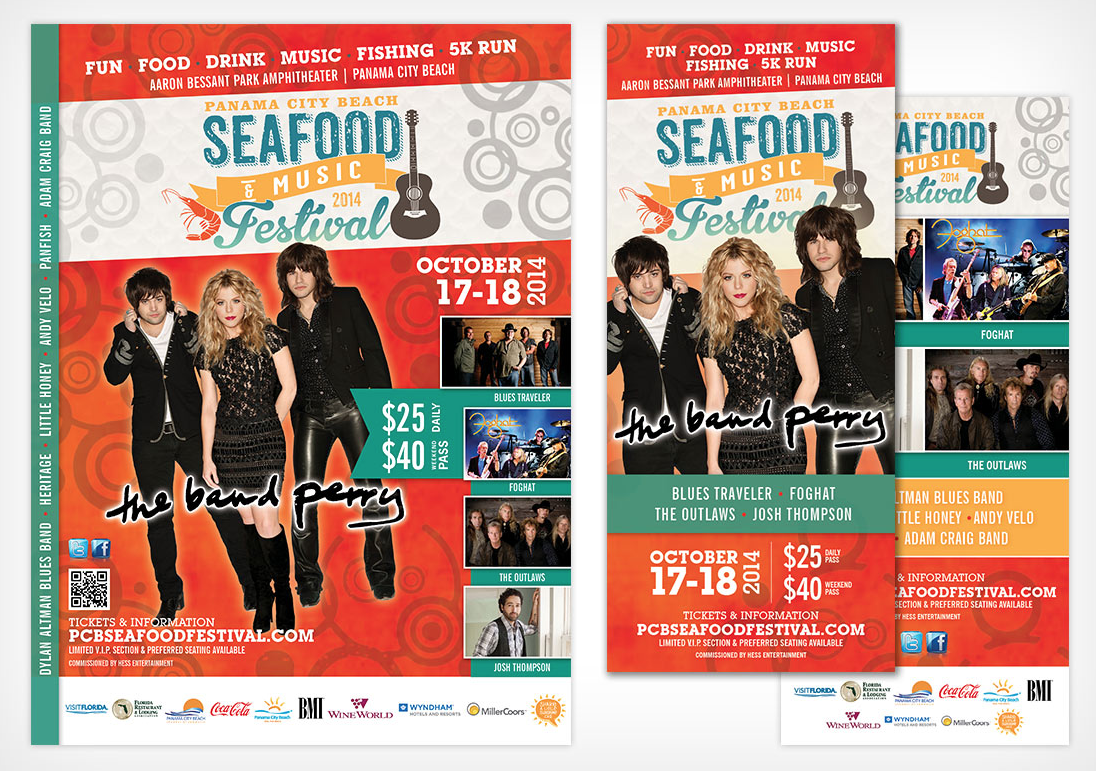 The team members at Cornerstone Marketing & Advertising are experts in local, regional, and national event marketing and promotions. To learn how The Idea Boutique can secure the success of your next corporate or municipal event, contact us today!