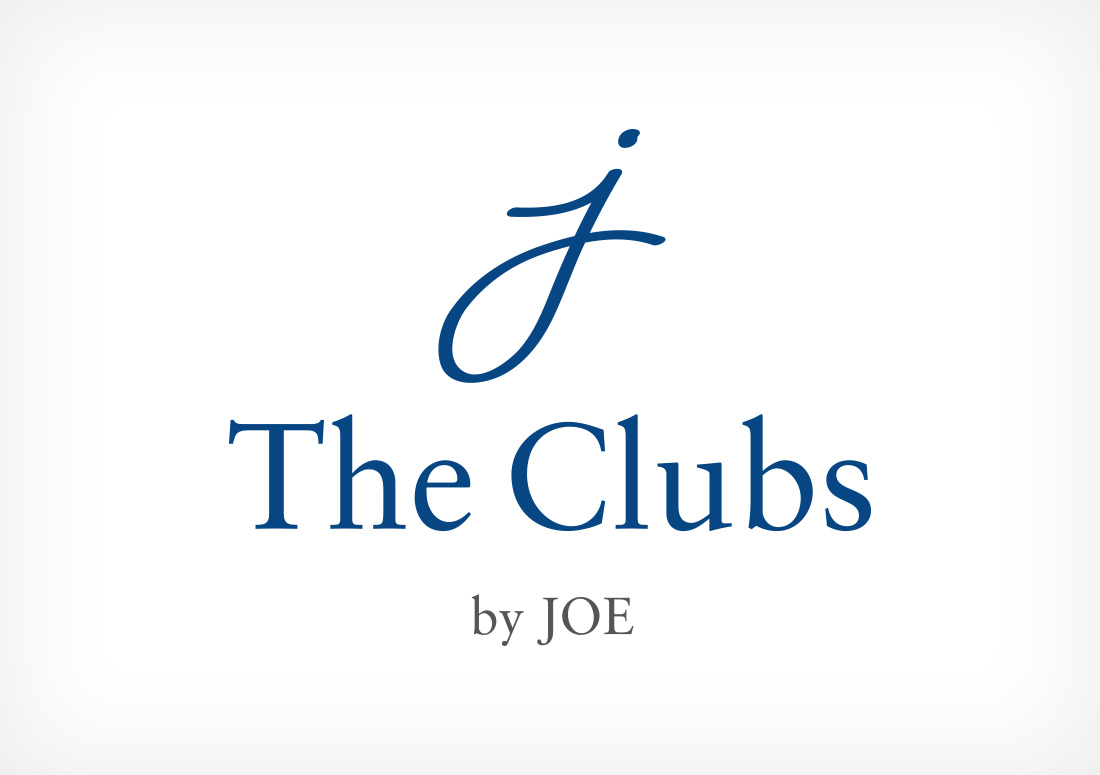 Rebranding St. Joe Club & Resorts
Your brand is the core identity of your business. It's the image, goals, values, personality, and character of your company all wrapped into one and should effortlessly convey those sets of recognizable standards. As your company grows and ages with time, naturally, just like any other concept, there comes a time you will need to revamp its branding to help modernize its image and communicate new goals. That doesn't mean you have to change your entire design or your company's mission; just refreshing the brand will help your business continue to grow and stay relevant to your audience. For example, when we rebranded Mexico Beach, Florida, in late 2015, Resort Collection's Goin' to the Beach magazine in early 2016, and most recently, St. Joe Club & Resorts, each business excelled in gaining market share and growing profits in an ever changing business climate.








There are misconceptions that come with a rebranding process. It's not a phase companies go through to aesthetically sharpen their image; it's a tool and marketing strategy to tell the updated story of your brand. Rebranding can happen for many different reasons. A company needs to rethink its marketing strategies either to stay current or to appeal to a new customer base due to a plateau in business growth.
As brand curators, we were thrilled to work with St. Joe Club & Resorts for a rebranding initiative to enhance its existing—very successful—image as the premier resort club along Florida's northwestern Gulf Coast. Since its inception a quarter century ago, St. Joe has become known as one of the most prestigious hospitality purveyors in the area. Its value in the southeast and beyond, offering multiple club experiences under one brand, is appreciated among its existing members, but to grow, the brand needs to reach a new audience. A creative charette and brainstorming session ensued in search of the most appropriate and marketable brand name and design with St. Joe Club & Resorts and The Idea Boutique's founder and president Lisa Burwell, art director Tracey Thomas, and communication director Jordan Staggs.
Continuing to build on the brand equity already established by St. Joe and the equity it has built among its consumer base, we strongly recommended that the company not deviate from its name or an iteration thereof. People already know and refer to the company simply as "Joe," and that was the key inspiration for the rebranded moniker. Since access to multiple golf clubs, resorts, dining outlets, and other amenities are included in a membership—a tremendous value with a legacy appeal—we presented "The Clubs by JOE" as a refreshed brand name.
"I strongly believe it was key to use a derivative of the St. JOE name yet conflate the various venues underneath the new name of The Clubs by JOE," says Burwell. "This allowed immediate connectivity and value to an already great membership club experience."
The Idea Boutique creative team embarked on an extensive design study for a new mark and branding program.
"Names are getting shorter and shorter and people like saying certain names over others. Shortening the name to JOE and then further editing their mark to just be the letter '"J" was purposeful and very much of the strength of both the new name and new mark." Burwell explained.
As with any design process, redesigning a logo is a process, and we've had a special relationship with The St. Joe Company that dates back to 2006 when they first reach out to The Idea Boutique for our expertise in marketing and strategy, consultation, public relations, social marketing, media buying, branding and design, web development, and e-mail marketing. It was an amazing opportunity to help them thrive and grow, and we were so excited when they chose to align with us to rebrand the logo for their clubs.

















"The Intention of the logo design was to be treated as an updated look of the St. Joe Club and Resorts," explains Thomas. "The design vision was to create a look of casual elegance. We wanted the logo to have a classic feel but not to look or feel pretentious. The colors have been carried over from the original logo so that the new branding feels like a smooth transition rather than a complete redesign."
The Clubs by JOE mailers
Contrast of white calligraphy pulls together the return address sticker and overall packaging design.
Front and back of the "Friends & Family" invitations
Sealing the mailers with the new Clubs by JOE logo acts as the perfect finishing touch.
Rebranding includes more than updating your logo or website. The choice of words plays a key part, too, as it is the first form of any sort of communication to your audience about what your business does. It's essential to have strong storytelling and copywriting to get your message to your audience and grow your brand.
"The most important thing to convey in the branding story for The Clubs by JOE was the worth and quality services the brand was already known for as The St. JOE Company," says Staggs. "Keeping in mind the quarter century of excellence and brand equity that St. Joe has built, we told its story to the audience (potential members) by highlighting all the fantastic amenities they will receive at The Clubs by JOE.
"Each golf club, dining establishment, resort, and entertainment center within The Clubs by JOE is a new experience that members can enjoy. Sharing lifelong memories with their family and friends at The Clubs by JOE is more important to members, so we appeal to that desire by describing the beautiful setting of Northwest Florida, the opportunities they have for activities at The Clubs by JOE, and the heartfelt promise of a life well lived."
Rebranding is a meticulous art form that is the foundational building block of a company and it requires talent, consideration, thought, planning and a proven track record of success. It shouldn't be done on a whim. There are many factors to think about and questions to ask—and answer—along the way. If you are looking to rebrand your business, considering new marketing strategies, or need to get started on branding, contact us at Info@TheIdeaBoutique.com to see what we can do and how we can help you get where you're going.