Gioia Fine Jewelry & Gifts
A Complete Brand Refresh and Campaign to Dazzle
It's out with the old and in with the new for Gioia Fine Jewelry & Gifts! The sister store to Destin Jewelers, a long-standing client of The Idea Boutique, needed a branding refresh with a logo redesign, store upgrades, and a new ad campaign. Working closely with Lisa Peters, the owner of both boutiques, and having a strong understanding of Gioia's personality, we were thrilled to help them take a step forward in their journey.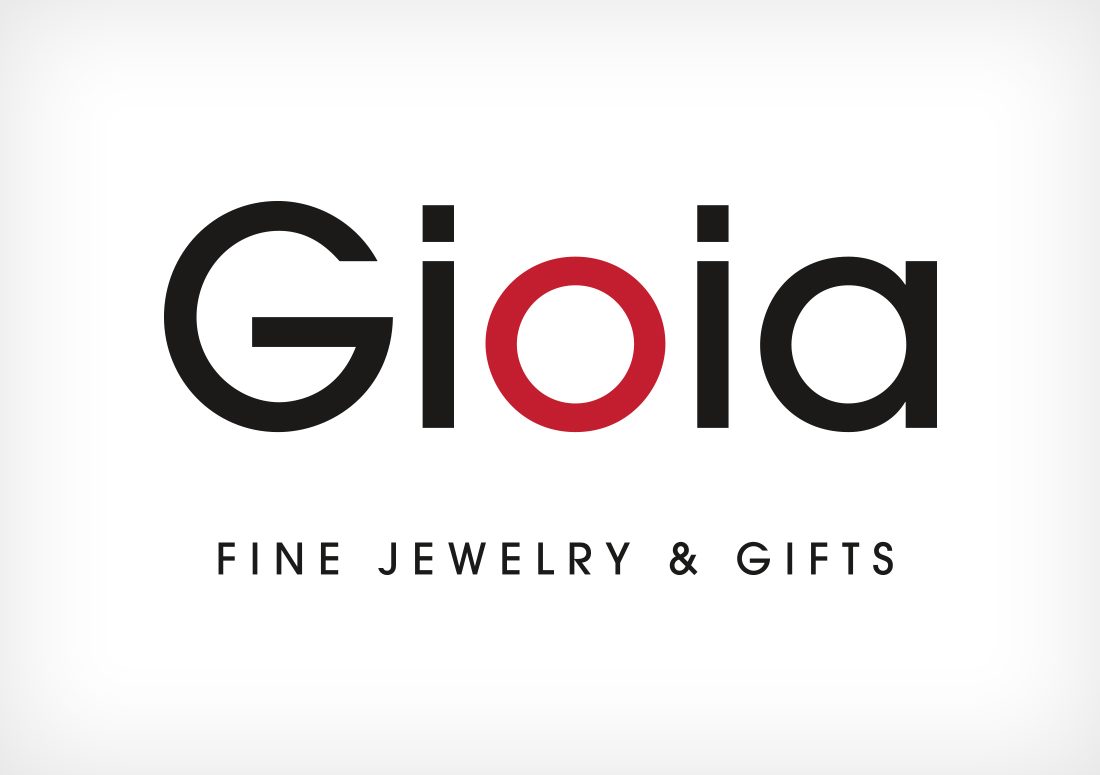 First, we started with the logo. As marketing experts and brand curators, it's important to create a logo that is visually stunning and also connects the brand with its target audience. We explored what Gioia means and represents while also focusing on the company's core values and initiatives to properly create an image to tell the story of the brand. Starting with the original Gioia logo, The Idea Boutique's art director, Tracey Thomas, updated the look to stand out from the crowd.
"We played with the treatment of the typeface and font to match the identity of Gioia," Thomas explains, "and we introduced a red accent color to incorporate the life and fun of their branding, much like the unique jewels and products they offer."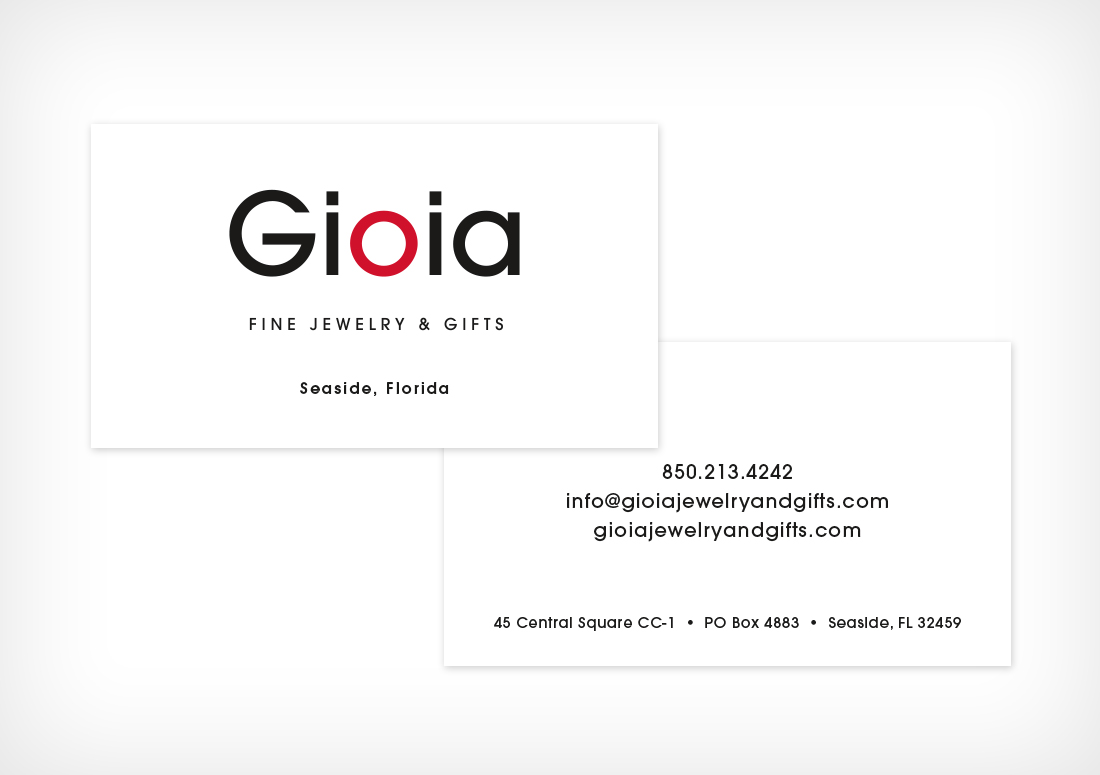 The new logo was a key element in tying Gioia's marketing assets together, both in the real world and online. It was critical to update the physical storefront, as it was currently being overlooked tucked into a corner of the busy Central Square in Seaside, Florida. To convey a cohesive identity that is proprietary to Gioia, and to also let customers and potential costumers understand who and what they are, we created beautiful window decals with the new logo. This punched up the storefront, but the key element to making it shine was designing outdoor awnings that possessed all the qualities that the boutique offered—beauty, class, timelessness, and a touch of sophisticated fun. The awnings are black-and-white striped and were meticulously designed to fit the building's style and size perfectly.
Rendering of Gioia's awnings


"The client wanted a classic, elegant look," Thomas says. "The stripes represent that desire with a bold presence that commands attention. This allowed the Gioia storefront to really come to life and to attract more foot traffic."
With a newly refreshed logo and store makeover to match, Gioia also needed a new ad campaign refresh to carry on the message that they are open for business and ready to help consumers find special, chic jewelry and gifts in Seaside.
Maximizing potential growth opportunity, aligning Gioia's new campaign with VIE magazine's Brand Alliance initiative was the perfect solution.
As publishers, we continued to grow VIE on a national platform this year (see our six-city tour schedule) to enhance readership and distribution. Our founder and president/editor-in-chief, Lisa Burwell, created an exciting new opportunity for our advertisers with the Brand Alliance Program. Since The Idea Boutique is the owner/publisher of the magazine and has also been a successful marketing and branding boutique since 1994, we've merged our branding prowess with our tiered marketing channels and expertise. This not only brings partners in to advertise with VIE but also allows them to customize an adjunctive marketing program to bring all aspects of each partnering brand to life!
Burwell, who also served as Gioia's rebranding creative director, devised a campaign to marry the two brands without hindering the spirit or taking the focus away from Gioia. "Gioia, when translated from Italian means 'joy,' and buying jewelry is a joyous experience; so The Idea Boutique also created a customized ad campaign, along with a photo shoot to go along with it, entitled 'CHOOSE JOY!'" she says. "This enhances the brand and builds it to a higher level so the fantastic, unique selection of jewelry at Gioia will be recognized, and more consumers will enter the store. CHOOSE JOY today, and look for the new ad campaign coming in the next few issues of VIE!"






We developed ideas and concepts on how to capture that joyful feeling in an ad campaign. To maintain the authenticity of the feeling and the brand, we incorporated the elements of the jewelry and location of the store. Bright pops of color were a key factor to convey this thought, especially when we were working with tighter, up-close jewelry shots that don't include the model's smiling face to express happiness.
We decided to keep the location of the shoot at the home of the store, in Seaside, Florida. The charming town with the catchphrase "New Town, Old Ways" had the sophisticated, classy, fun, and playful appeal Gioia also embodies and was the perfect setting to help capture and enhance that joyful feeling on camera.

These campaign images would not only serve as Gioia's ad campaign seen in the pages of VIE, but also be displayed in-store, for digital marketing assets, and as stock images for upcoming events and more.
With a clear and new direction, we're excited for the bright future of Gioia. It was an honor to conceptualize and enhance their brand.
If you are interested getting your brand started, rebranding your existing company, or learning more about VIE's Brand Alliance Program, please call Lisa Burwell at (850) 204-2573.