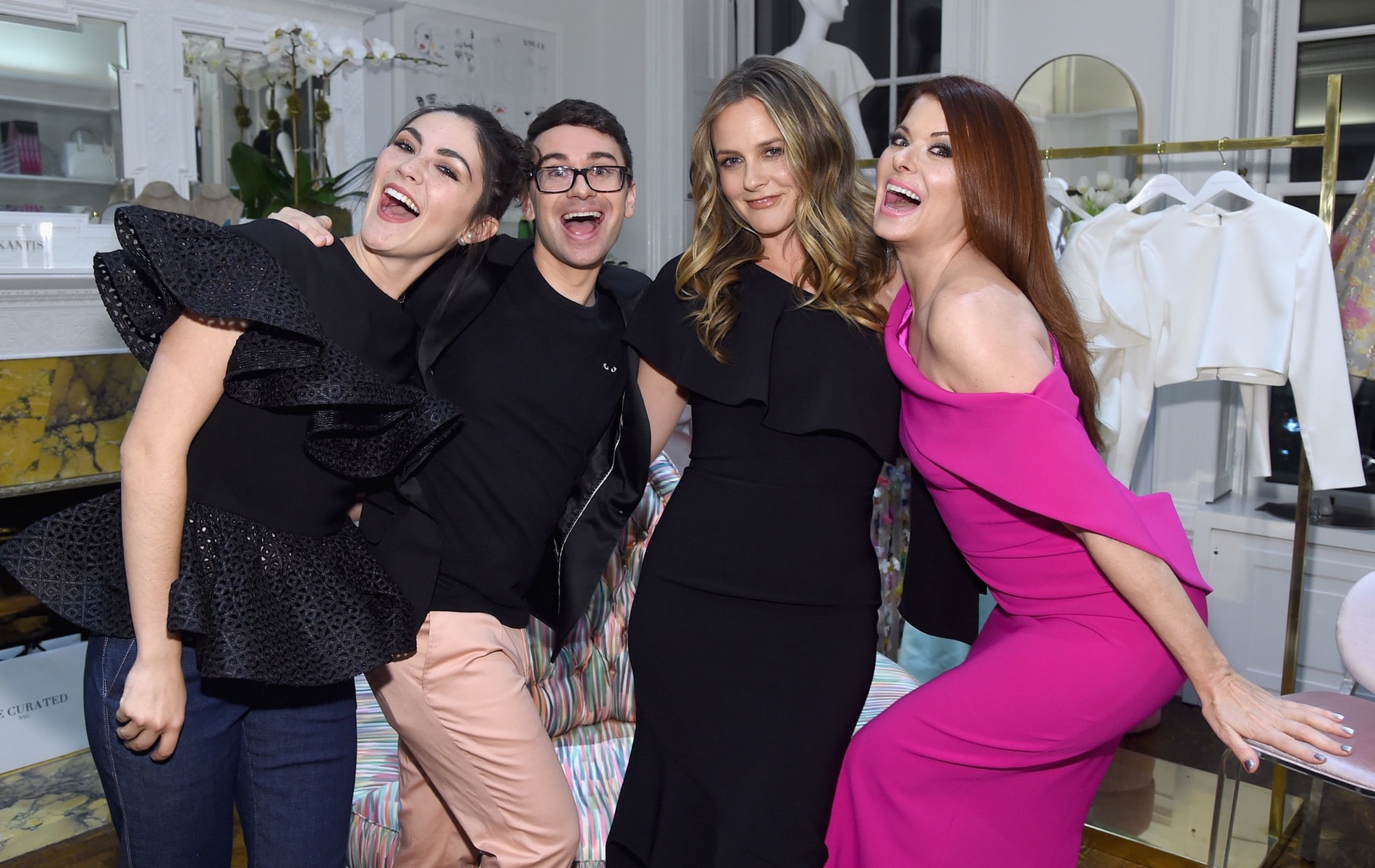 The Curated NYC by Christian Siriano Opens to Rave Reviews
Christian Siriano needs little to no introduction as he and his eponymous brand are emerging everywhere. In April 2018, Time named Christian as one of 2018 Time 100's most influential people in the world. In the prestigious annual list, Leslie Jones of SNL fame, gives a glowing tribute to Christian, whom graciously accepted to dress the comedian for a movie premiere last year when other designers declined. And, Christian celebrated ten years in the fashion industry this past February during his Fall/Winter 2018 runway show where he continued to redefine the mostly exclusive fashion industry as one of inclusion. So it seems fitting that Christian debuts yet another visionary endeavor for his brand this year: A grand opening celebration was held at his new atelier, The Curated NYC by Christian Siriano, located at 5 West 54th Street.
The interiors of the 1920s era townhome have been gloriously renewed with glamorous white walls and bright shades of pink to offer a new yet retro shopping experience. Celebrities, stylists, friends, and family celebrated at the invitation-only party April 17 from 7–9 p.m. for revelry with a lot of chic sophistication and Veuve Clicquot hosted by actress Alicia Silverstone and sponsored by VIE Magazine! Actress Deborah Messing, Silverstone, and Isabelle Furhman were all dressed in Siriano while mingling with stylists Micaela Erlanger, Ty Hunter, Patricia Field, Real Housewives of New York City's Dorinda Medley, creator of New York Fashion Week Fern Mallis, pop artist and VIE's May 2018 cover girl Ashley Longshore, and musical artist and husband to Siriano, Brad Walsh to name a few.
"It really feels as though you've been transported back in time where shopping was an experience and not a convenience," noted VIE's founder and EIC, Lisa Burwell, who is friend and colleague to Christian.
After featuring Siriano as a three-time cover designer/model for VIE, we feel fortunate to call him a friend and muse, and wish him much success in his newest endeavor!
Stay tuned for more about The Curated NYC in our upcoming July 2018 Architecture & Design Issue! Next time you're in NYC, we highly recommend that you visit The Curated!
---
Photography by Jamie McCarthy/Getty Images for Christian Siriano, The Curated NYC