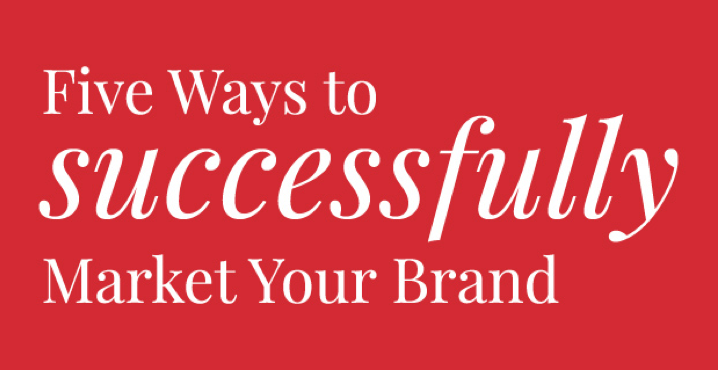 5 Ways to Successfully Market Your Brand
There's no doubt that 2015 was a great year for our clients at Mexico Beach Community Development Council, Resort Collection, and Southern Theatres. From completely rebranding a company to freshening up an existing brand campaign, we all know that branding is a key aspect of any business, whether big, small, or B2B. The ability to effectively carry out your brand strategy will give you a major edge in competitive markets, but first, you need to understand what exactly "branding" is and how to successfully communicate your message. Here are some takeaways to learn from:
Understand and Define Your Brand
You can't have a successful, fully functioning brand unless you completely understand it yourself. Start by answering some questions: Who's the target market? Where do you want to see your company in a year? What's your company's mission? What qualities do you want your customers to associate your brand with? Once you can clearly answer those questions, you can tackle promoting and expanding your brand.
Use Fear As Your Friend
We're talking about the fear of missing out! There's an old saying, "You miss 100 percent of the shots you don't take." Be mindful of the fact that you could miss out on an amazing opportunity by not jumping in fast enough or not reacting at all. Your instincts will guide you, and sometimes you have to just go with them!
Form Lasting Relationships
You don't have a business without your supporters (customers, clients, or audience of your target market). A common mistake is thinking only of "right now" or "tomorrow" instead of projecting farther onto the future. You can do well for a couple of months or a few months, but unless you build brand loyalty with your supporters, you'll have to work twice as hard as you did before to keep a running business.
Let supporters know how much you value them; do your research as you interact with them through social media. Learn the needs and desires of your prospective customers; decipher how you can satisfy them while also meeting your goals. Maybe it's developing a rewards program like our clients Southern Theatres and Resort Collection offer, or a complimentary guide from Mexico Beach CDC that's designed to improve their customers' visits.
Be Innovative and Bold
It doesn't matter if your brand is swimming along with the current or drowning—you must always be working to improve. The key to keeping and gaining new business is through excitement. Keep the momentum going by freshening up and keeping your customers wanting more. One of our favorite projects this year is the fresh new Mexico Beach CDC branded ad campaign with the headline "Remember the Time…", and a freshly redesigned website for Firefly restaurant in Panama City Beach, coming soon at FireflyPCB.com!
Give Something Special
Consumers want something special that will separate you from the rest of the competition. Create a special experience for them that will make them feel rewarded and make it easy for them to choose you instead of your competitors.  Not only will it leave a lasting impression on their mind, but it will help create a strong emotional connection, fostering loyal customer behaviors that will likely grow your business.
You may be familiar with Resort Collection, as they own ten of the biggest resorts across Panama City Beach, Florida. They're experts in creating special experiences for their guests as they host many package deals and events throughout the year, such as ticket and lodging packages for the SpringJam country music festival, the Gulf Coast Triathlon, the upcoming Marry Me at the Beach Bridal Expo, and the new College Break Live spring break experience. In return, their customers keep coming back for more!
Another example of creating a special experience is that our client VIE Magazine will have a fashion or photography competition, such as the "Best Sunsets" featured in the latest issue, giving readers a chance to be part of the magazine. It's a positive way to get audiences engaged that also lets them know their ideas and participation are important.
While there are many ways to successfully market your brand, these tips prove to be dominant and can be easily incorporated into managing any brand.
Do you have any tips for growing and managing a successful brand or business? Let us know in the comments!