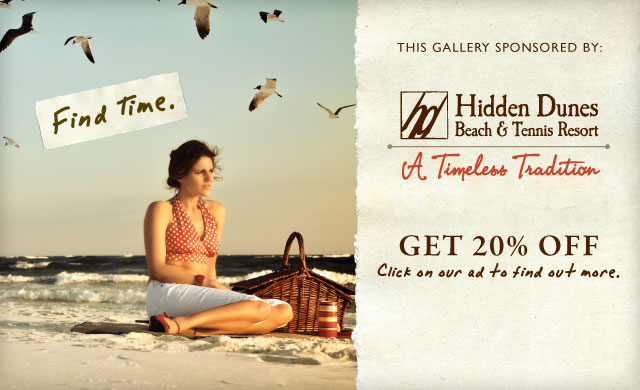 You've Come A Long Way Baby
By Lisa Burwell
The iconic slogan "You've Come A Long Way Baby" for Virginia Slims cigarettes was coined in the 1960s by the Leo Burnett Agency. Martin Luther King, Jr.'s Civil Rights Movement, JFK and Jackie Kennedy, pill box hats, go-go boots, Campbell's Soup, Vietnam, free love, and sex, drugs, and rock 'n' roll reigned supreme during the decade, which became known as the era of Camelot.
We continue to be fascinated by the decade when our country was supposedly all about apple pie, baseball, and the American dream. So it's no surprise that this year's theme for the annual Florida Public Relations Association's Image Awards was inspired by AMC's hit television show Mad Men. For those who don't know about the hit series, it's about an ad agency where a lot of extracurricular activities take place with copious amount of drinking and smoking.
Last Thursday evening, under a clear sky overlooking the glass-like waters of the Gulf of Mexico, members from the Northwest Florida Public Relations Association gathered for martinis and hors d-oeuvres channeling the advertising and public relations era of the '50s and '60s—Mad Men style. The event took place on the pool deck of the newly renovated Hilton Sandestin Beach Golf Resort and Spa, where the Pensacola and Walton County chapters of FPRA joined forces for the awards ceremony.
Last year, Newman-Dailey Resort Properties partnered with Cornerstone Marketing and Advertising, Inc. – The Idea Boutique to publish a custom magazine that evokes the Newman-Dailey brand, promotes all three of Newman-Dailey's divisions, and showcases the South Walton and Destin areas. Following the branding campaign The Idea Boutique had created for Newman-Dailey, we named the magazine Where You'd Rather Be—or Be, for short.
After Be's publication, Newman-Dailey experienced increased visibility and saw a 61-percent increase in new website traffic and an 81-percent jump in direct website traffic. Where You'd Rather Be magazine won a FPRA Award of Distinction at the Image Awards, with Jeanne Dailey and Tracy Louthain of Newman-Dailey Resort Properties and Lisa Burwell (myself), publisher of Be and owner of The Idea Boutique, as the designated recipients.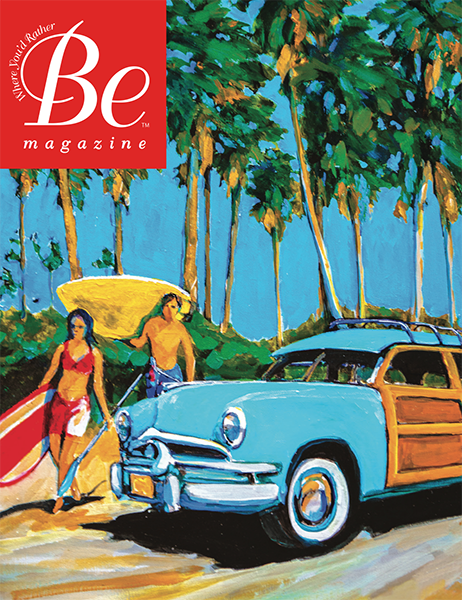 My team of super-talented creatives brought the vision of the magazine to life, with Tracey Thomas at the helm as art director and Jordan Staggs as editor. Many other designers were on the creative team, as well, and please join me in giving them a round of applause for creating another beautiful magazine for one of our clients.
As brand curators at The Idea Boutique, we understand the importance of not only creating a brand but also protecting its evolution. We began a creative alliance with Newman-Dailey three years when they added Hidden Dunes Beach and Tennis Resort to their portfolio of properties. The mandate was to brand Hidden Dunes as a premier vacation rental destination within the Newman-Dailey fold. We coined the slogan "Find Time" with the tag line "Where Time Stands Still."
With so many businesses competing for tourists to choose their rental companies, it was a challenge to make Newman-Dailey and Hidden Dunes stand out from the pack. The vintage designs evoking days gone by communicate nostalgia for the childhood summer vacations that we all yearn for. It is a benefiting campaign for Hidden Dunes, showcasing the secluded enclave perfectly.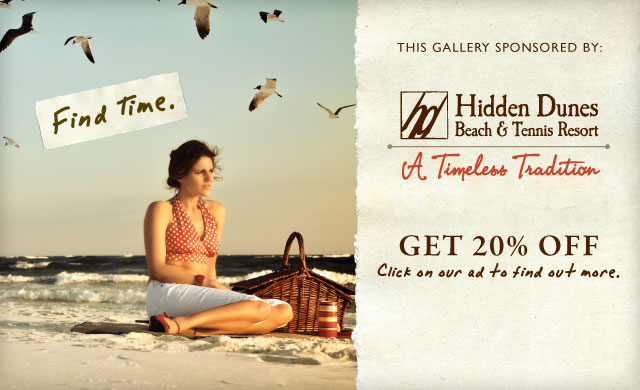 In year two, gaining market share and building inventory for the vacation rental market was of paramount importance to the growth plan for Newman-Dailey, so we needed to showcase them to both property owners and vacationers. The campaign had to be strong and representative of a company nearing its 30-year anniversary. Newman-Dailey bears the gold standard within the industry with a stellar reputation maintained and protected throughout the years.
Every rental management company here vies for the same beach, so how could we help them visually and creatively stand out? Branding can't make you successful—but it can make successful companies more successful. So we began the creative process that ensued over a few weeks of brainstorming sessions. We pitched the branding slogan "I'd Rather Be…" (fishing, at the beach, swimming, together, etc.) with an accompanying tag line "Where You'd Rather Be." The ads were rich with a series of high-quality vignette photographs capturing life at the beach, shot by Romona Robbins Photography.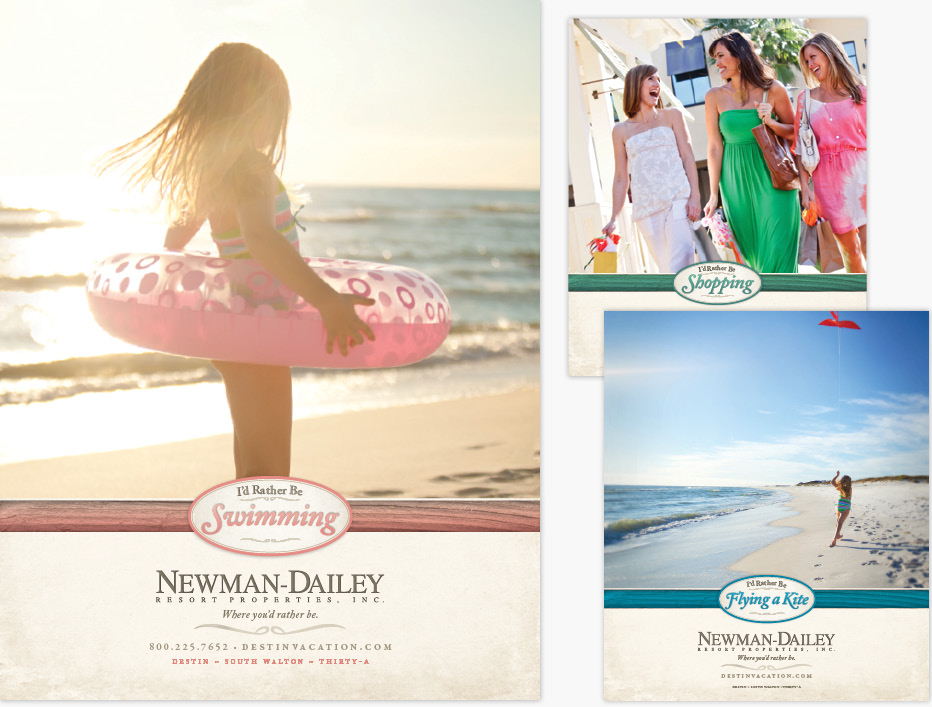 "Where You'd Rather Be" was such a strong branding slogan, and when other suggested names were not working for Newman-Dailey's new magazine, I posed the question to our creative department: What if we used the slogan as the name for the magazine, but treat the graphics in a manner where the word "Be" would take center stage. Art Director Tracey Thomas agreed and felt it could be accomplished; she began creating several different treatments to the masthead and it came out fun and visually appealing, as you can see above.
We also needed the cover to stand out from the crowd and to keep it fresh, so we chose a piece of art instead of a photo. We hired Seaside-based artist Gordie Hinds to create the perfect image for the cover for the inaugural issue, showcasing the beach life and nostalgic vibe that Newman-Dailey's exudes.

Facebook fan-building campaigns and promotions, SEO, e-blasts, geotargeting, Google banner ad campaigns, and media advertising in feeder markets were implemented to put Newman-Dailey on the map, as well as branding efforts including the creation of Be. Our VP of marketing, Bill Weckel, spearheaded a powerful and strategic campaign utilizing various mediums such as social marketing channels and targeted television commercials. Kudos to our VP of creative services, Bob Brown, for shepherding and guiding the brand creation over multiple platforms—including keeping a watchful eye over the television commercial production.
Jeanne Dailey has proven that hard work, perseverance, and dedication to a vision can achieve success—despite economic downturns, oil spills, hurricanes, and overall growing pains. This woman and her team have surely "Come a Long Way Baby!" Cheers to your continued success!v