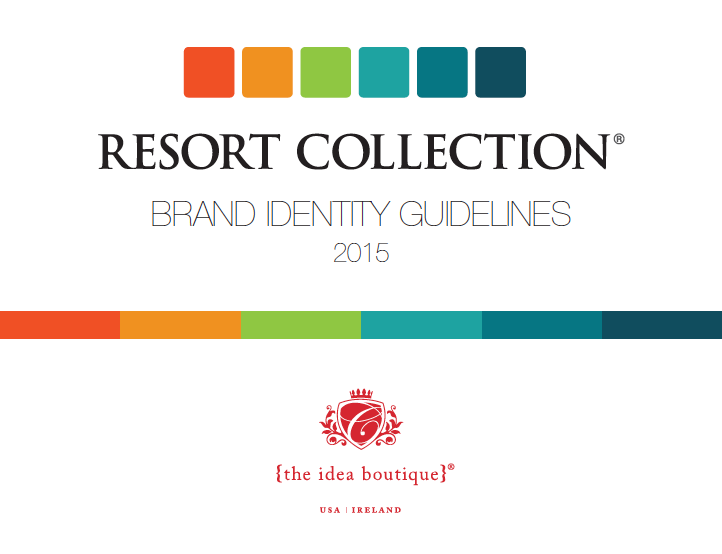 Brand Identity: Keeping Your Brand Safe and Sound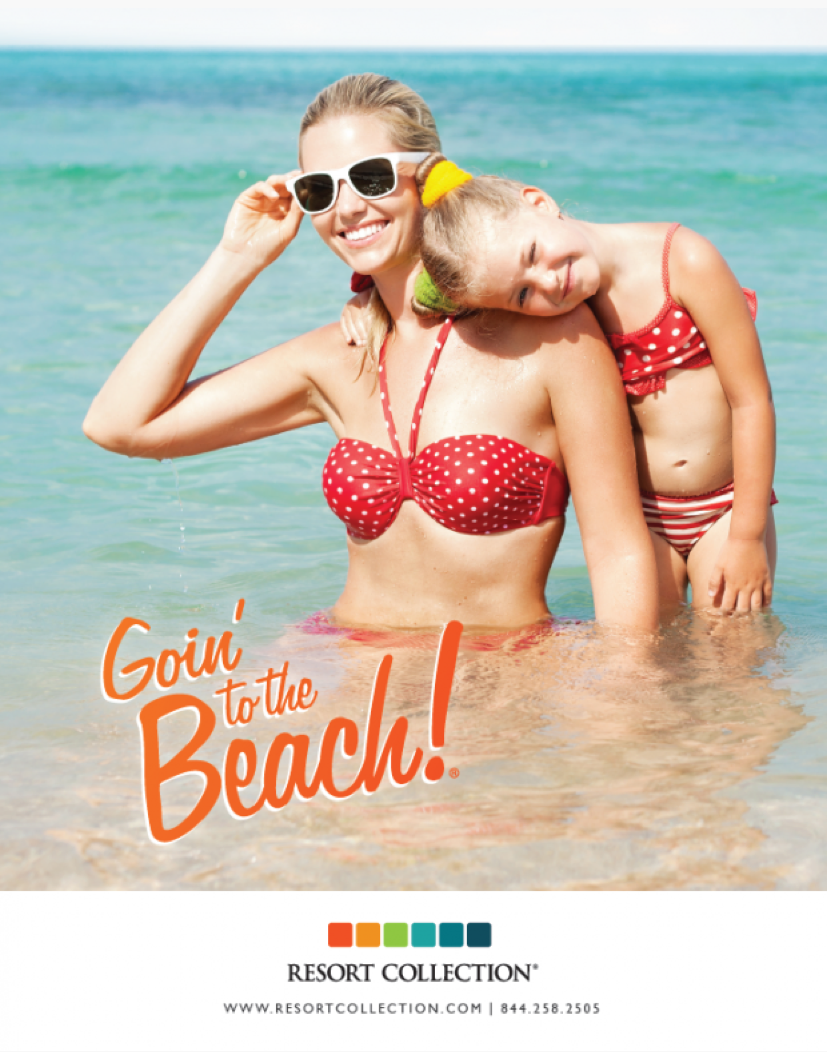 In today's fast and ever-changing environment of technology, copyright laws, and design standards, it is more important than ever to make sure your brand's identity is secure and up-to-date. This can mean a lot of things: trademarking your brand name or names, slogans, and campaigns; making sure design projects include the most up-to-date versions of logos and taglines; managing your marketing messages between design, public relations, social media, and other outlets; and more.
Especially for larger brands or those who are experiencing a lot of growth, it can be difficult for your marketing and design teams to keep up with changing initiatives, language, or trademark statuses. Implementing a system of guidelines for your brand's identity and keeping it current will help your team be sure they are pushing a consistent branded message across all platforms of your marketing efforts. These things protect your brand and its promise to consumers.
Over the years, the team at The Idea Boutique has taken time to develop Brand Identity Guidelines for our clients, the most robust being for our largest client, Resort Collection. We have represented this beach resort, real estate, and hospitality management brand for over eight years, and during that time we have created 32 websites and over 920 design projects, sent over 20 million marketing e-mails, and deployed over 110 press releases for them, among many other things. As Resort Collection has evolved, so has our approach to marketing and protecting its brand.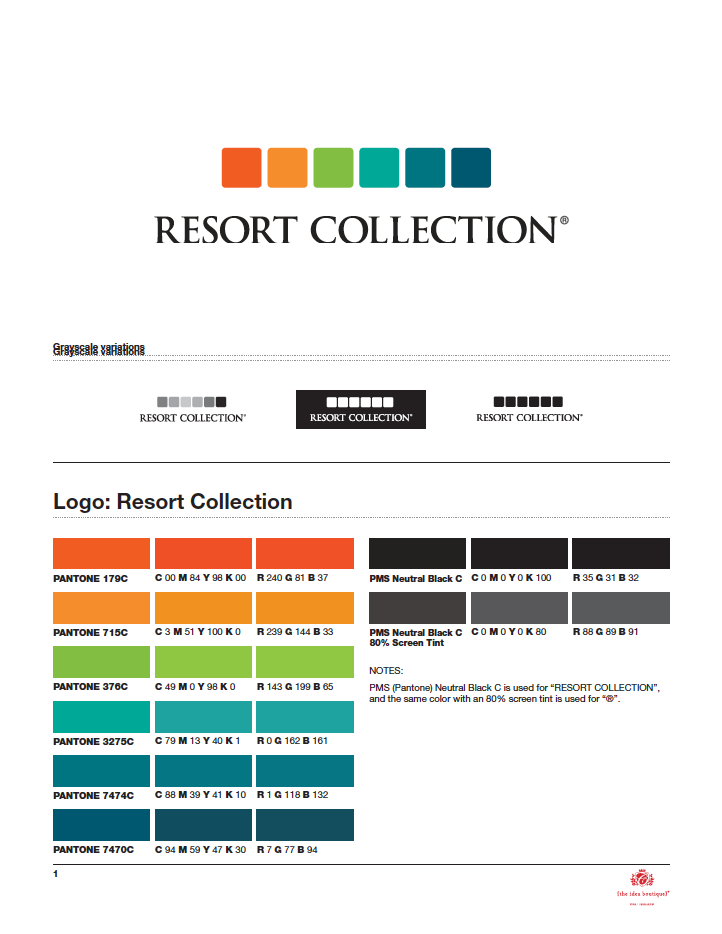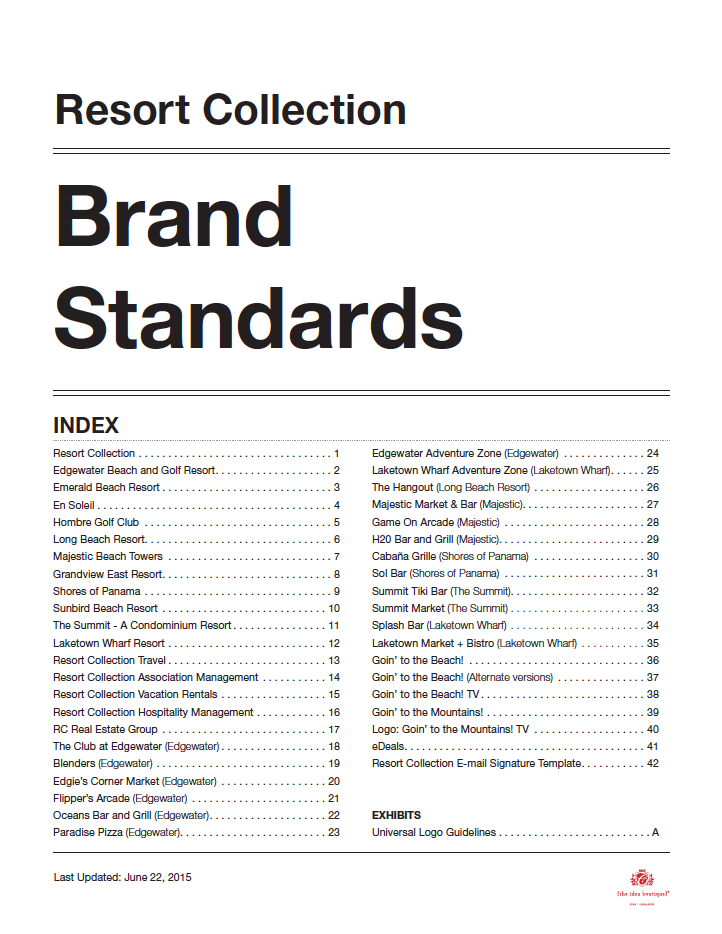 With that many moving parts for one brand that is an umbrella to numerous subsidiaries and now manages ten beach resort properties, the Resort Collection Brand Identity Guidelines booklet, to which we continually add content, to help our own creative team stay on top of this brand's standards for messaging, design, and protection.
The 45-page document contains standards on Resort Collection and all its entities' trademark statuses, their logos, their brand colors in gray scale, CMYK, and RGB variations, and more. Our Idea Boutique creative team members keep this document handy, and we update it anytime Resort Collection adds a new property, opens a new on-site program or outlet, has a trademark applied for or officially registered, or experiences other types of evolution. Assuring that all projects adhere to the brand identity guidelines is an effective way to ensure Resort Collection's brand message stays protected, fresh, and consistent through all its marketing and advertising.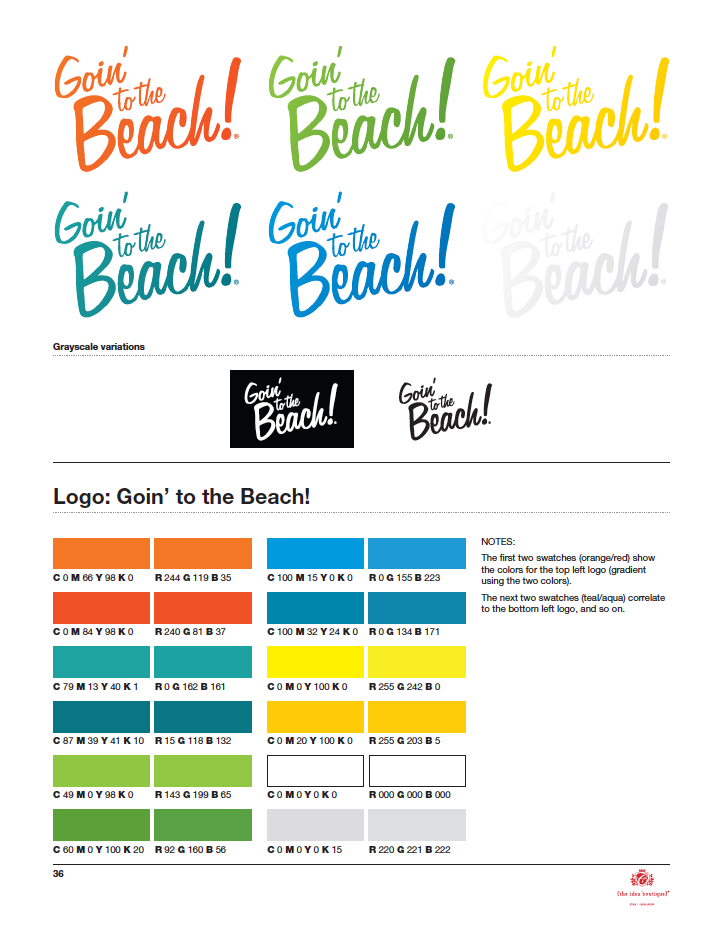 Ultimately, if the brand message being sent to the public is consistent and powerful, it will stick, and that's how brands become recognizable and trusted among consumers—the keys to a successful business.
Learn how The Idea Boutique can help build and protect your brand's identity!