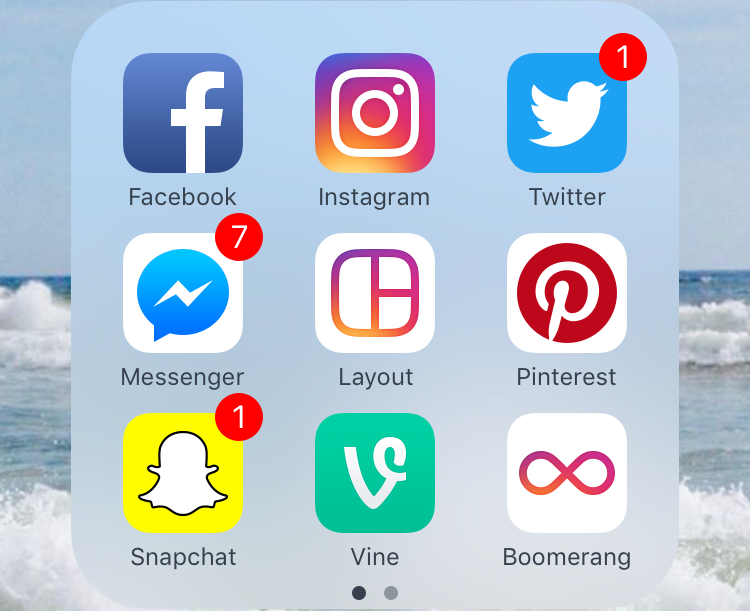 A Guide to Social Media
We live in a world where technology and social media are vital to branding. Being present on these platforms is how you stay relevant, and frankly, the easiest and most convenient way to sell your brand. With all the social media outlets available to brand ambassadors, it can get overwhelming trying to manage everything; but if you know how to properly use these (often free) tools to your advantage, they're great! Here's a short breakdown of some Social Media Platforms and Terminologies and how to use them in your branding strategies: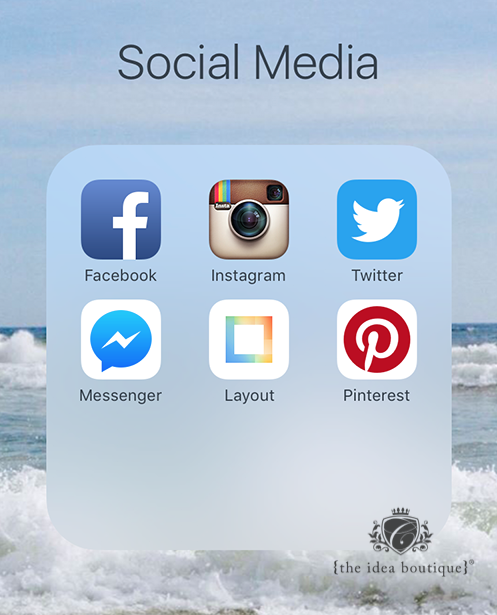 HASHTAGS
Let's cover hashtags first, as they are quintessential to all social media platforms. Dating back to 2007, they were first used on Twitter with the '#' symbol to create groups. Today they're used in all major social networks to keep tabs on certain groups or topics. For instance, if you click on #gointothebeach (a hashtag usually used for our client Resort Collection), you'll automatically see all the posts that contain the same hashtags and how well they're performing.
TWITTER
Short and sweet. This platform takes a while to get used to for first-time users. Unlike Facebook or Instagram, twitter has limited content length to a maximum of 140 characters, so use your words wisely. It's meant to get straight to the point and works well for making announcements, introducing a new concept or project, and keeping your audiences updated on any big news you want to share. Twitter is also a great outlet to keep tabs on what competitors, clients, media, or influencers are doing, which is why hashtags are so important.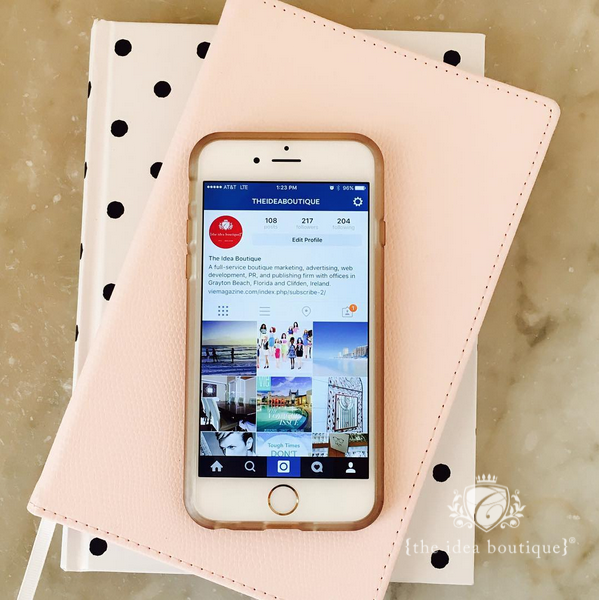 INSTAGRAM
In contrast to Twitter, Instagram is reliant on photos rather than text—although it never hurts to utilize hashtags, and you should take full advantage of them on Instagram to get more reach with your images. They say a photo is worth a thousand words, so make sure yours is worthwhile enough to post to capture your audience and potential audience's interest into further investigating your brand. One of the biggest PR benefits of Instagram is that it's easy to promote awareness for a project, campaign, or news. For example, we used Instagram to announce Mexico Beach and Resort Collection's new websites and ad campaigns. Most recently, we used Instagram to promote behind-the-scenes looks at our VIE and Connemara Life magazine photo shoot that happened Tuesday, March 15, in Ireland. Be sure to tag other Instagram users who are involved in your projects so you can maximize your reach with their audiences, as well.
FACEBOOK
Facebook is easily the most common social network and a great blend of Twitter and Instagram. Like Instagram, Facebook allows you to write as much as you'd like in a post; however, it's best to make sure your content doesn't turn into a blog. A great way to tailor your content on Facebook is start off with something catchy, then say what your link or image is about, and close it out with a link to your website or more content if it's relevant. You don't want to lose your audience's interest, so keep your post to two or three short sentences when possible.
PINTEREST
You may have heard of Pinterest as the addicting social media platform that "stole" countless hours from countless users, so you see why it's such a great platform to use for branding! Create value for your audience simply by curating content by "pinning" inspiration images from your brand or a website. For example, VIE Magazine would pin their photo spreads or inspiration images for an upcoming photo shoot, while Kiki Risa Clothing would pin inspiration images or style boards from the boutique, Mexico Beach and Resort Collection would pin beautiful photos of their beaches and activities there, and so on. The plan is to get your viewers to enjoy the images for inspiration and entertainment, and to save them on their own pin boards for future reference, reminding them of your brand again and again.
Feel like you've got a grip on our mini social media crash course? Contact us to start building your brand today!