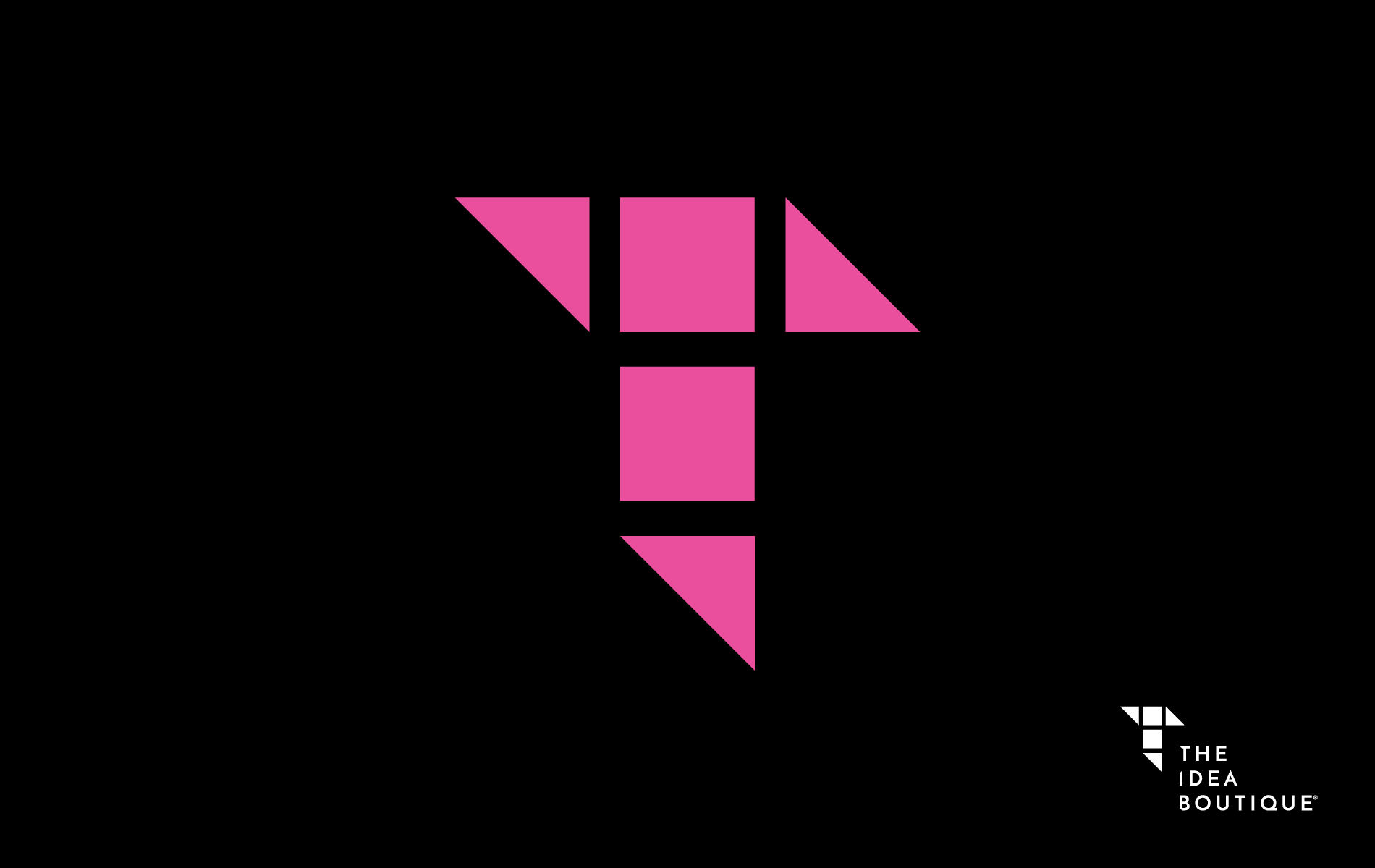 Introducing The Idea Boutique 2.0
Rebranding a Branding Agency
The new "T" logo mark in The Idea Boutique's branding might stand for Thoughts or Thinkers or even just The Idea Boutique, with The providing a defining statement that we have earned a reputation for being the best at what we do. We have an endless flow of ideas, and ideas matter! Like the ever-evolving and expanding Team members who work here, our boutique branding, marketing, and publishing agency can't be placed in a box or defined by one meaning. Today, the "T" stands for Transformation as we officially unveil our 2020 The Idea Boutique rebrand.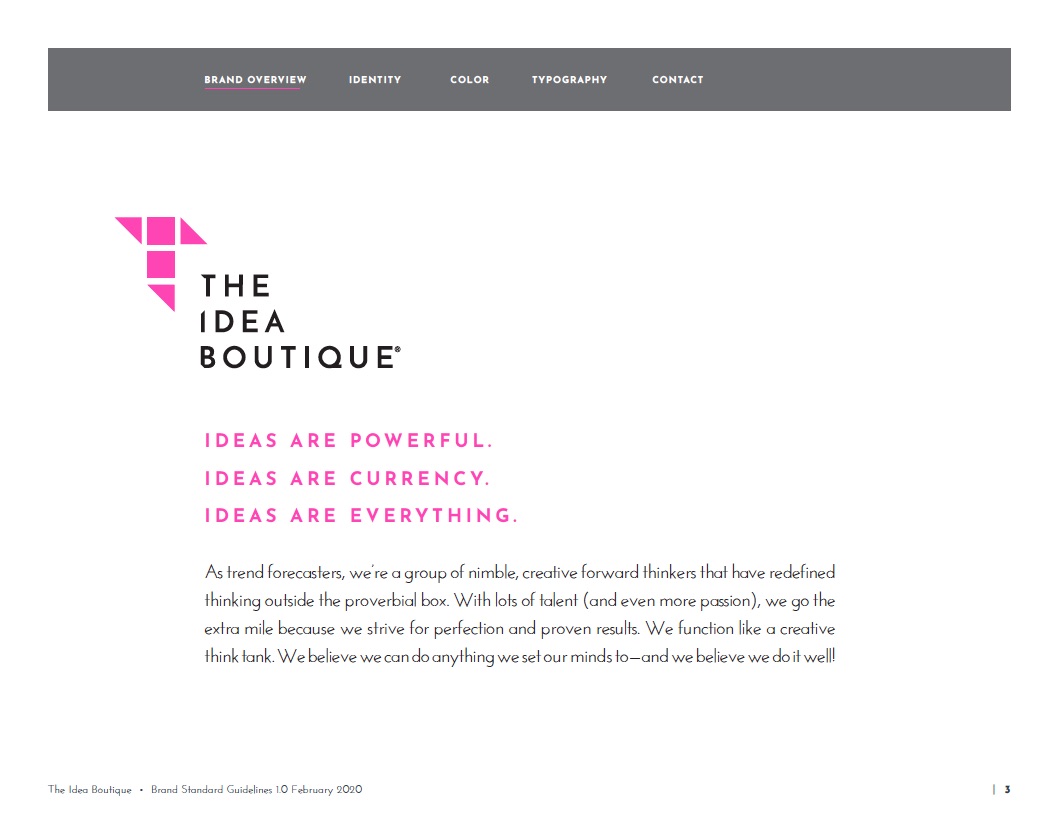 Our CEO and founder, Lisa Marie Burwell, had the vision to rebrand The Idea Boutique last year. Her twenty-six-year-old agency had experienced much growth and change throughout the decades and needed a new look to reflect its place in the market. Being trend forecasters, brand curators, and creative influencers is part of The Idea Boutique ethos. A modern new logo shows a vibrant spirit, with bold colors and a sleek yet artistic feel that fits today's digital age with a hint of nostalgia.
The vision and creative visual brand for the "new" The Idea Boutique were brought to life by our creative director, Tracey Thomas. The logo comprises two elements: the mark and the wordmark. The mark, inspired by the concept of a deconstructed Rubik's Cube, aligns with the brand's specialty in problem-solving and its ability to pivot nimbly from idea to idea.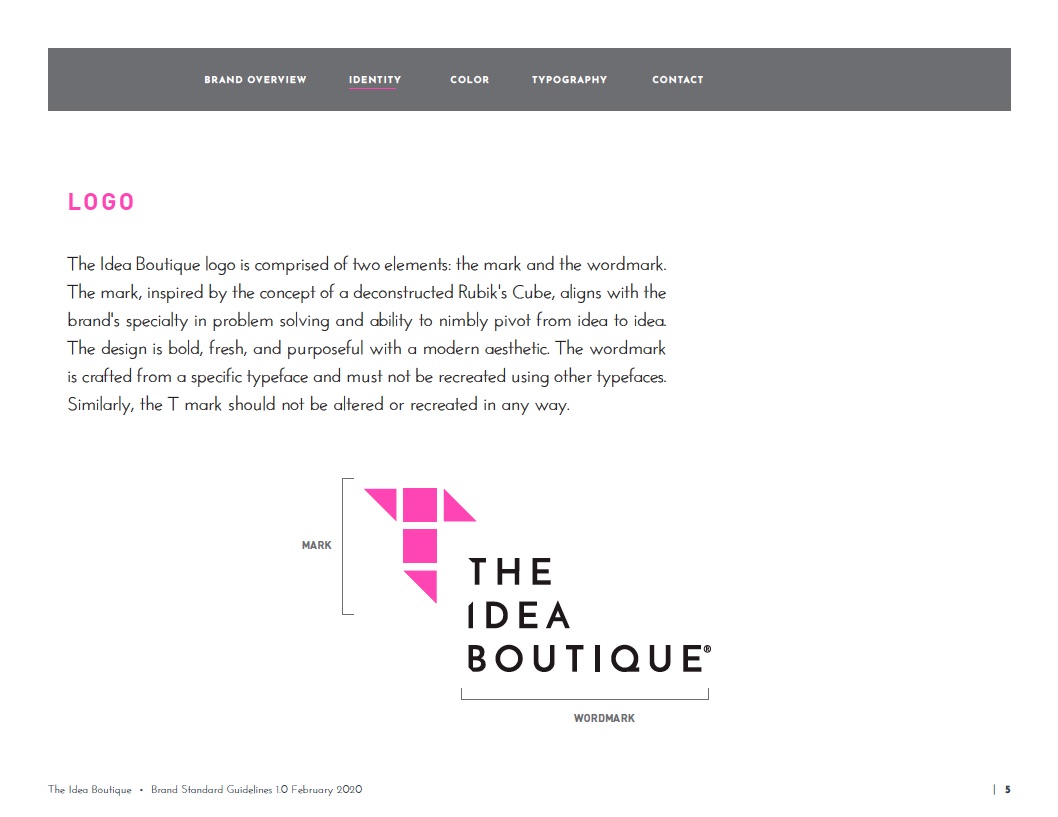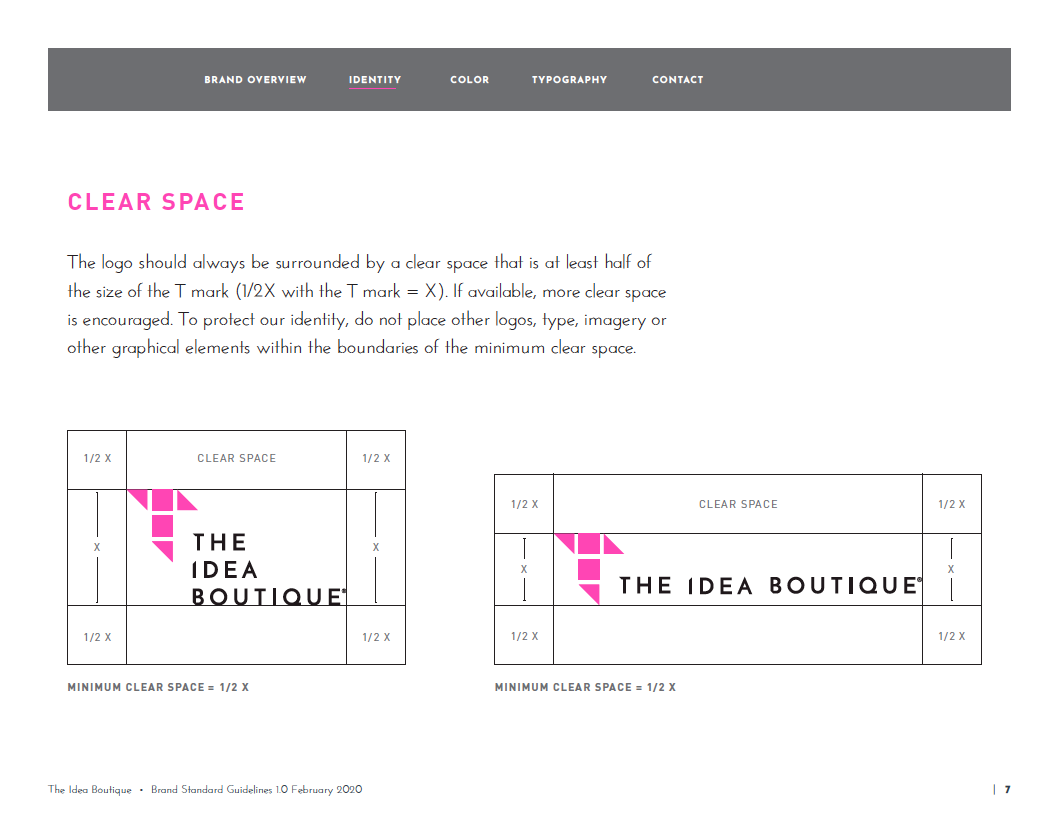 Following in the creative footsteps of the logo design were the usual marketing pieces that The Idea Boutique also provides for its many branding clients: a new website, social marketing graphics, email signatures, business cards, and more.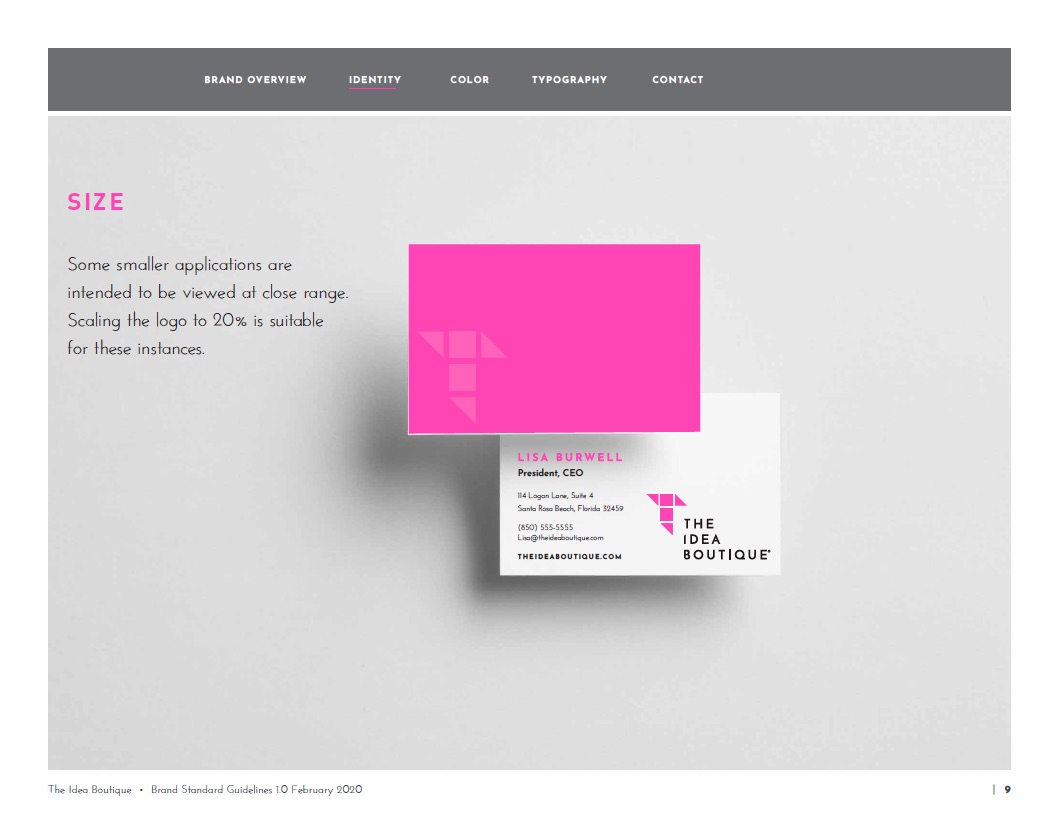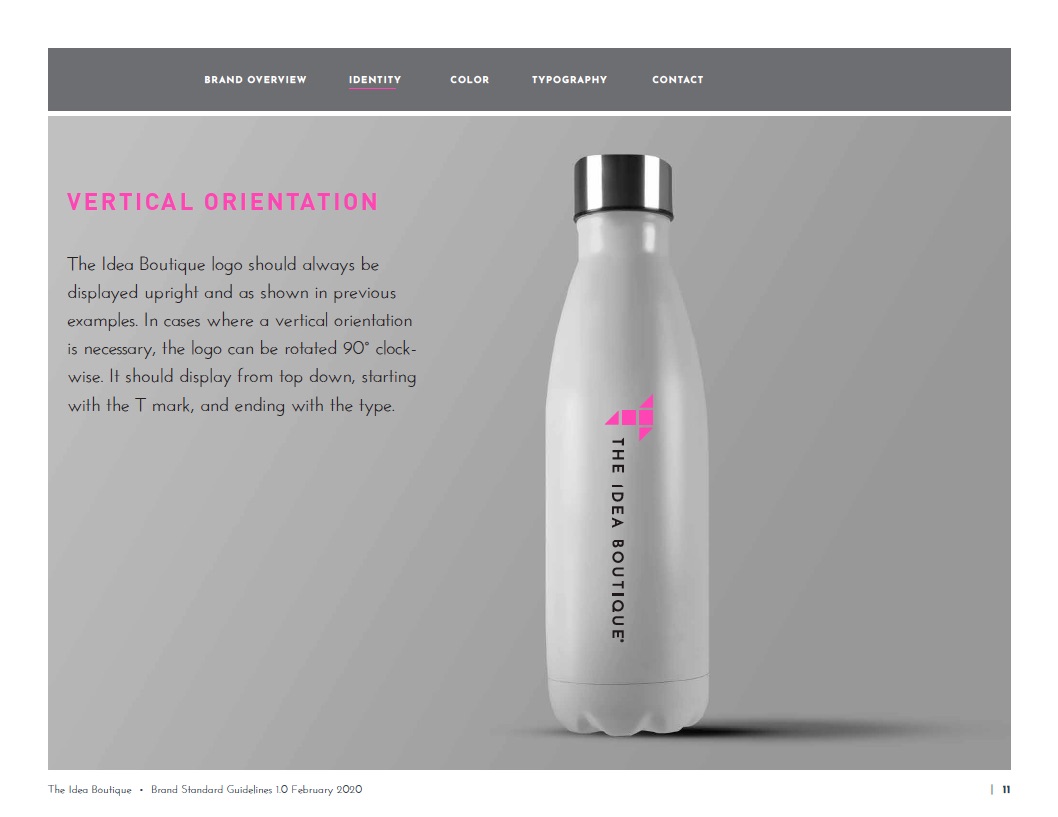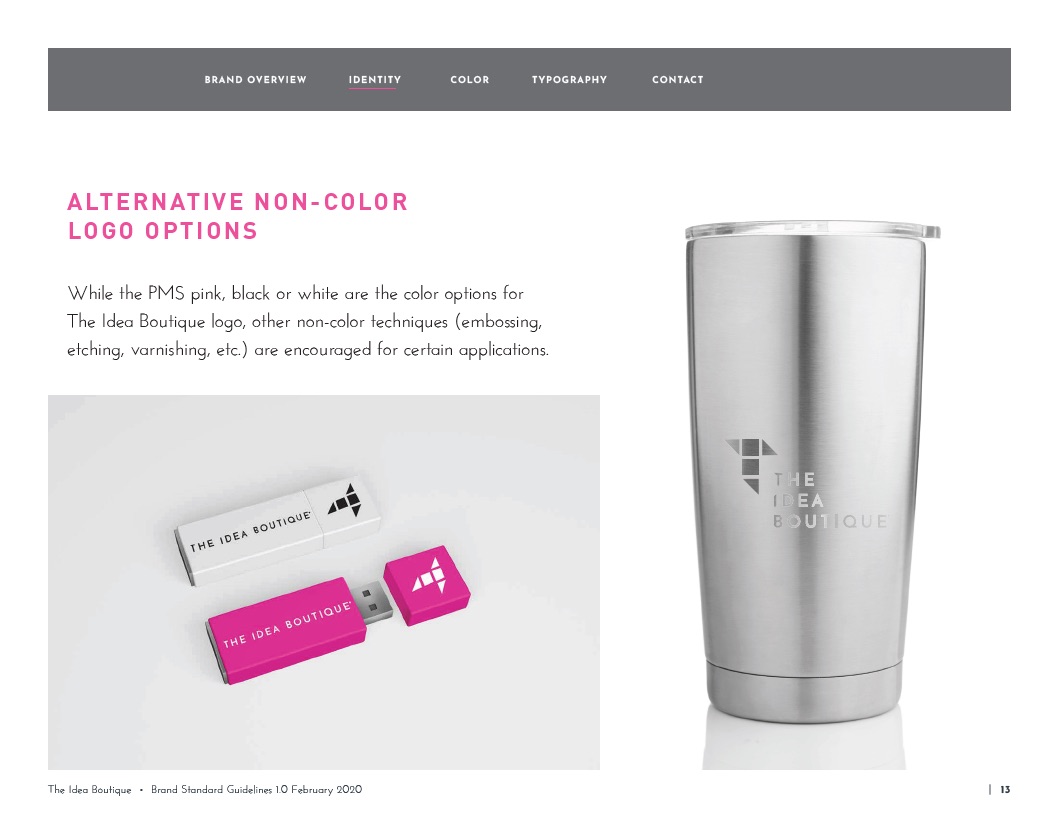 The website has a bright, bold, user-friendly interface that shows the versatility and quality of The Idea Boutique's work. We have created branding materials, marketing, advertising, web design, photo shoots, books, magazines, and more for clients in many industries. One thing that has never changed is our team's dedication to excellence and completing projects in a timely and efficient manner while clearly communicating needs and desires with our clients. We invite you to click around TheIdeaBoutique.com to see more of our work, read client testimonies, meet our team, and more.
Each part of the company collateral adheres to a set of brand standard guidelines (parts of which you see here), another service we provide to each of our branding clients. This guide allows for the brand's integrity to remain intact throughout any project—advertising, merchandise, marketing materials, emails, business cards, website assets, social media, etc. Having a strict set of guidelines ensures that your logo will not be compromised, your brand's colors will be represented correctly, and your standards of excellence will be met. All of this reflects on the quality of your service or product in the eyes of your audience or target market. Every detail, from typeface to spacing, makes a difference.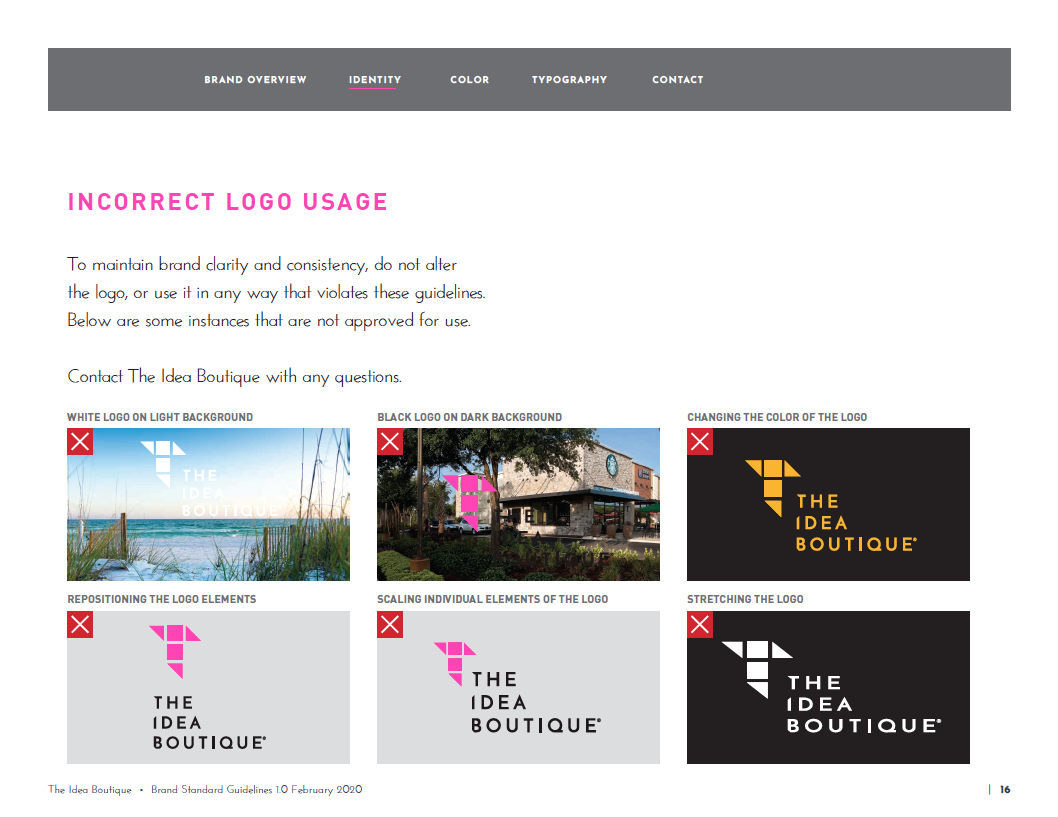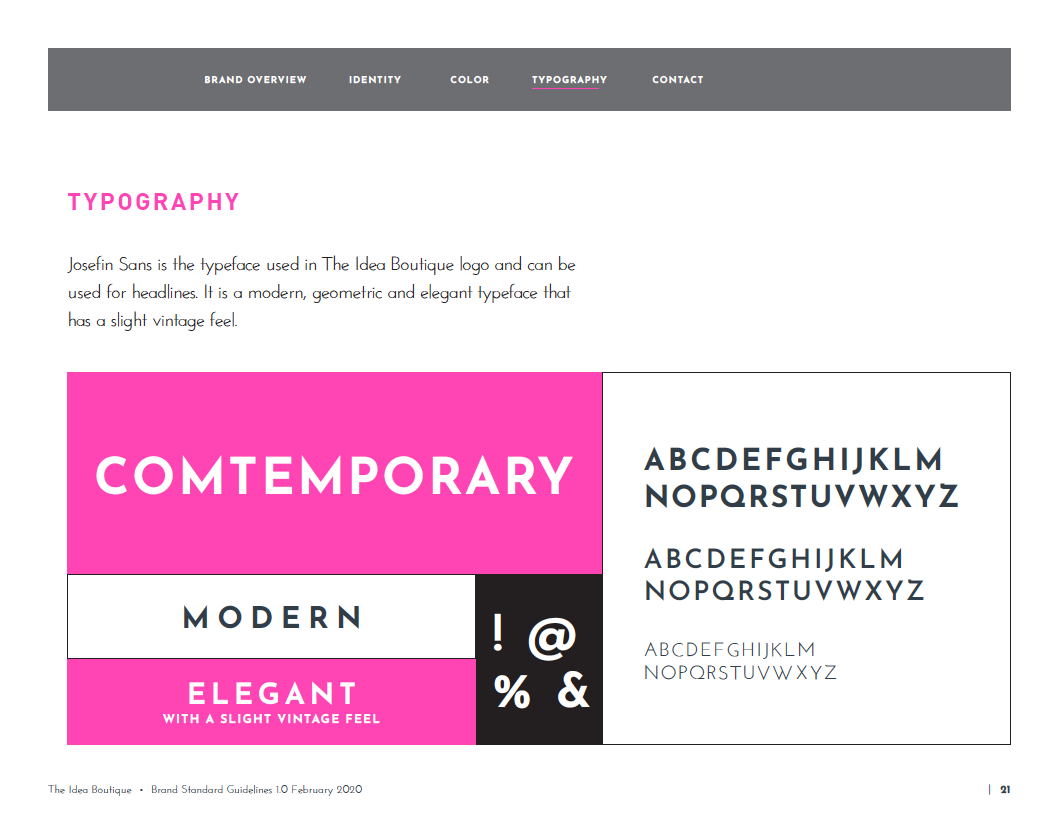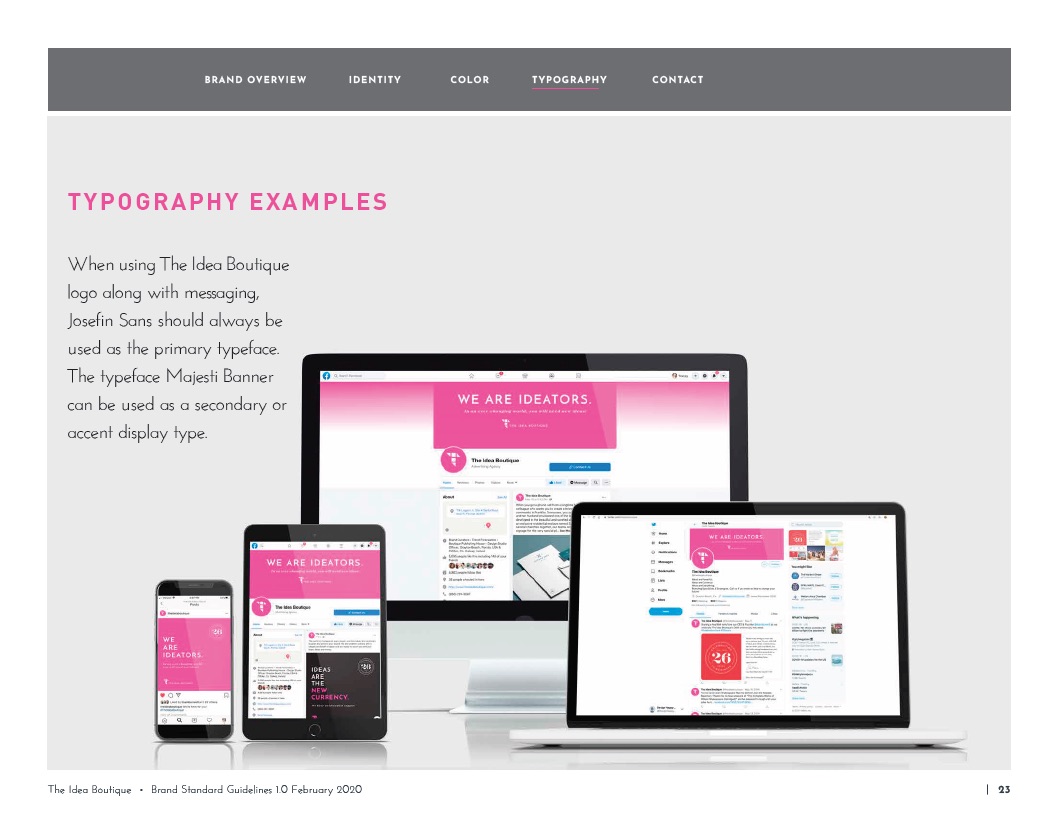 We are excited to share The Idea Boutique rebrand with you and would love to assist with your own business needs! Whether you are starting a new venture or are looking to refresh a decades-old company to keep up with the times, our experienced team of brand curators and designers is here to help.
Ideas are powerful. Ideas are currency. Ideas are everything.
Call us if you need an idea to change your future!