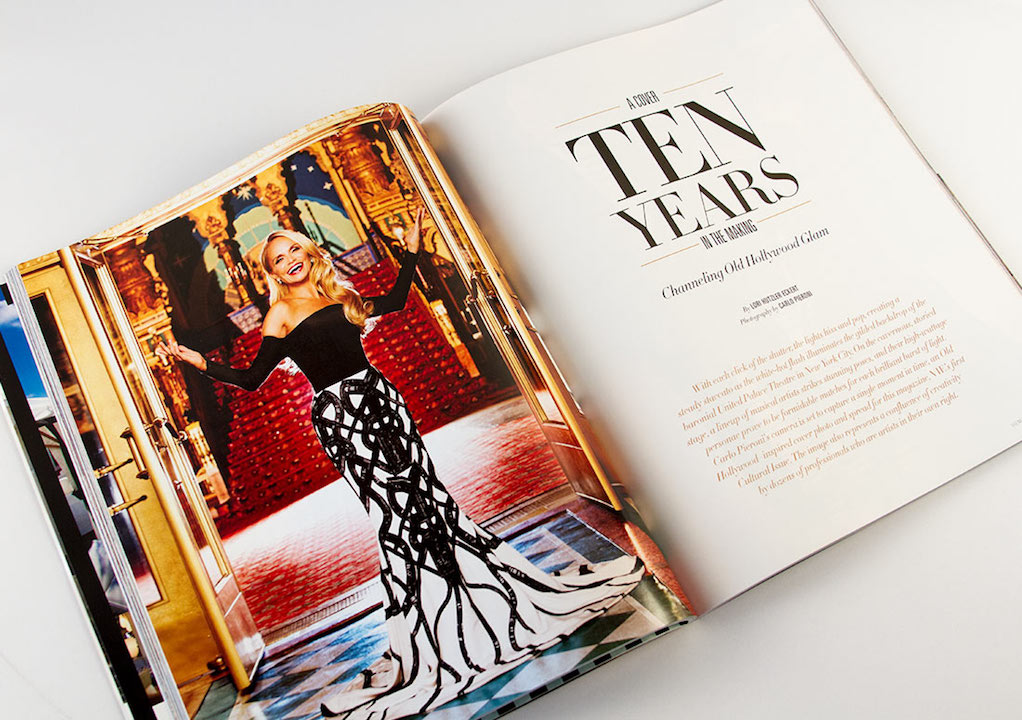 VIE Celebrates a Decade of Storytelling
The Idea Boutique's longest-running publication and flagship magazine title, VIE, is celebrating its tenth year in 2017, and we're celebrating with big news! This luxury lifestyle publication has come a long way since its inception, but has retained its quality design and editorial standards and its mission to tell "Stories with Heart and Soul" to the world through the written word and rich photography. We are proud to publish each new issue.
Starting with the June 2017 issue, VIE, formerly a bimonthly publication, will switch to monthly distribution. This means 10 new issues of VIE in 2017 instead of six, and 12 per year from here on out. Our team at The Idea Boutique takes special pride in creating and growing VIE, and the monthly switch comes along with new content and improvements throughout the magazine, including:
Departments
We have long had sections in the magazine to denote some of our favorite subjects, such as Home & Garden or Couture fashion. The new departments throughout the magazine will celebrate those same things our readers have loved, but with a chic new look including title pages with fun content relating to each section and fun names, many of which have a French twist, keeping with the brand of VIE (life in French).
La conversation
Every creative professional needs feedback, and we love hearing from VIE readers about what they've seen in the magazine and what their favorite stories are. The new "La conversation" reader feedback page debuted in the January/February 2017 Health and Beauty Issue, and we're looking forward to continuing the conversation with our readers and creators from here on out! Send VIE your thoughts and photos on Instagram, Facebook, Twitter, or through email to info@viemagazine.com.
La scène
Formerly known as "People + Places," "La scène" is where it's at! This section of VIE features chic and unique events happening around the world, including red carpets, awards ceremonies, celebrity parties, fashion shows, charity events and galas, and much more. Tune in and see all the faces and places at lascene.viemagazine.com, too!
Au revoir!
Everybody loves good parting words, and VIE's—along with fun products, events, or other content—now appear on the new "Au revoir!" page at the end of each issue.
Exclusive E-mail Content
News, new content, and other updates from VIE and its sponsors can now be delivered straight to your inbox in a stylish newsletter. Sign up today for free!
USA Travel Spotlights
Part of The Idea Boutique's initiative to grow VIE as a national brand, our creative team and writers are putting together "travel spotlights" in the Voyager department of six issues in 2017. It started with the Birmingham, Alabama, spotlight in the March/April 2017 Culinary & Couture Issue, continues with New Orleans in June, and then it's on to Charleston for the July Issue. Readers can travel the country with VIE, and our team will be traveling it literally as we host meet and greets in each city we're featuring this year. Our first meet and greet at Frank Stitt's Bottega restaurant in Birmingham was a hit, and our team loved spending time with Birmingham locals and making connections in the city. Miami, Boston, and Nashville are also on the agenda, so stay tuned!
VIEmagazine.com
It's not exactly brand-new, but there's new content uploading to the magazine's website and social media channels daily, so be sure to hop over to the La Muse blog, the Facebook page, and Instagram for your daily dose of VIE.
As we celebrate going into VIE's tenth year of storytelling from the publishers' side of things, we want to thank everyone who has read the magazine, advertised in it, had kind words to say, has come to the many VIE-hosted and sponsored events, and shared VIE with their friends and family over the years. We couldn't keep creating this labor of love without you all, and we hope you're enjoying the journey as much as we are!